Today I'm rounding up my Top 5 Everyday Eyeshadow Palettes! These are the ones I've been reaching for the most this year I feel are best suited for everyday wear. Would love to hear what your favorites are in the comments!
Chanel Candeur Et Experience
Chanel Les 4 Ombres in Candeur Et Experience 268 ($62) is probably one that has surprised me as being super wearable. It has a red shade which I normally don't wear but the combination of the other browns with the red makes for a really good everyday eye look for me. It's the one of the top 3 eyeshadow quads that get the most compliments. Pigment is medium but buildable for a soft look. Lasting power is good and stays put all day.
Wearing: Les Beiges Healthy Glow Foundation in B50, Poudre Universelle Libre in 30, Les 4 Ombres in Candeur Et Experience, Joues Contraste Blush in Alezane, Rouge Allure Velvet in Low-Key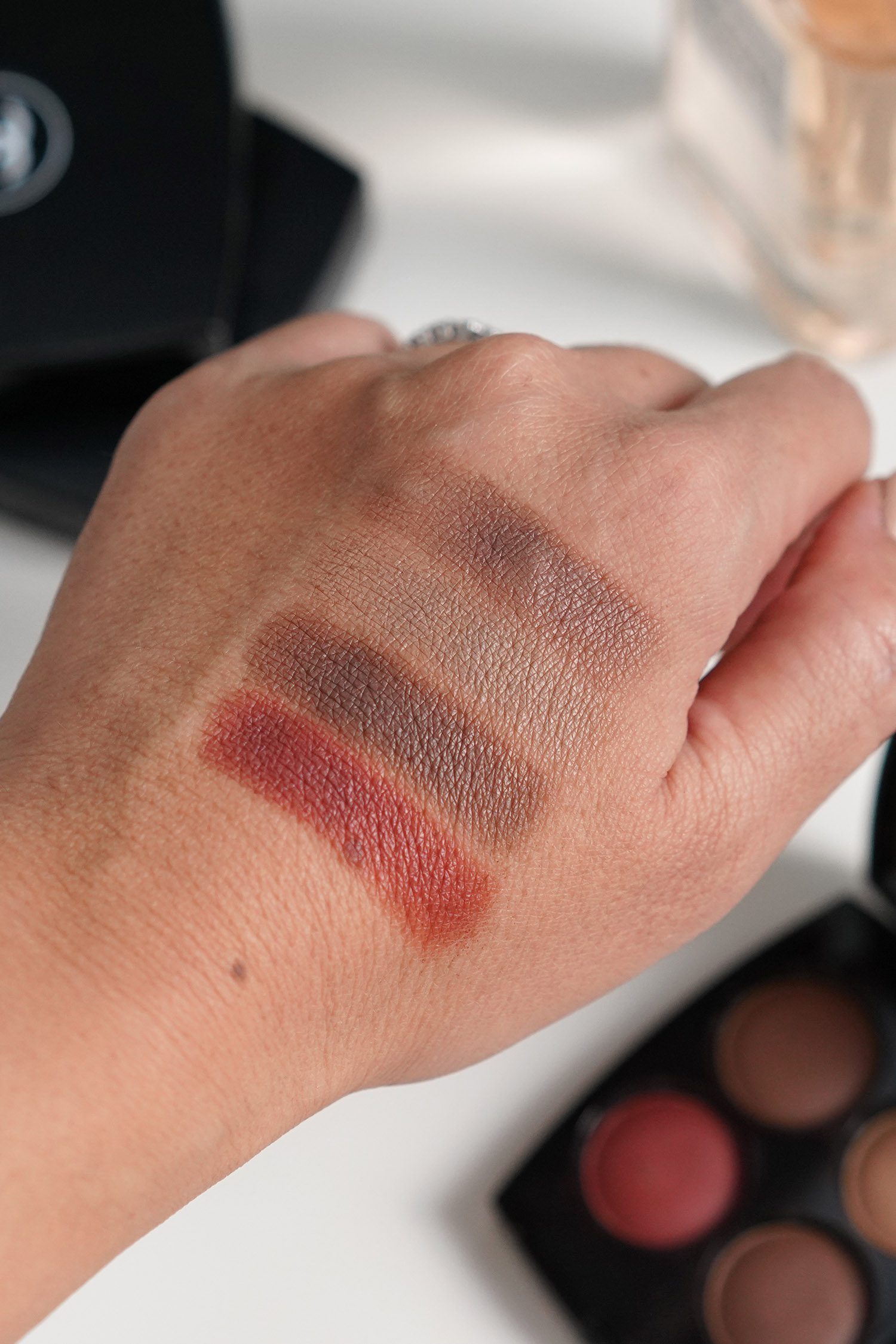 If you want a more neutral-cool or cooler toned option, try Chanel Les 4 Ombres Clair Obscur (all matte cool neutrals) or Tisse Rivoli (neutral-cool shimmers)
_________
Charlotte Tilbury Bella Sofia
Charlotte Tilbury Luxury Eye Palette in Bella Sofia ($53) is one of my all-time favorites for an everyday look. It has wearable brown and bronze tones I think are flattering on a wide range of skin tones and eye colors. Colors include a soft pale champagne shimmer, warm coppery brown shimmer, deeper brown shimmer and a gold sparkle topper. (The name of this used to be Dolce Vita but they changed it to Bella Sofia.)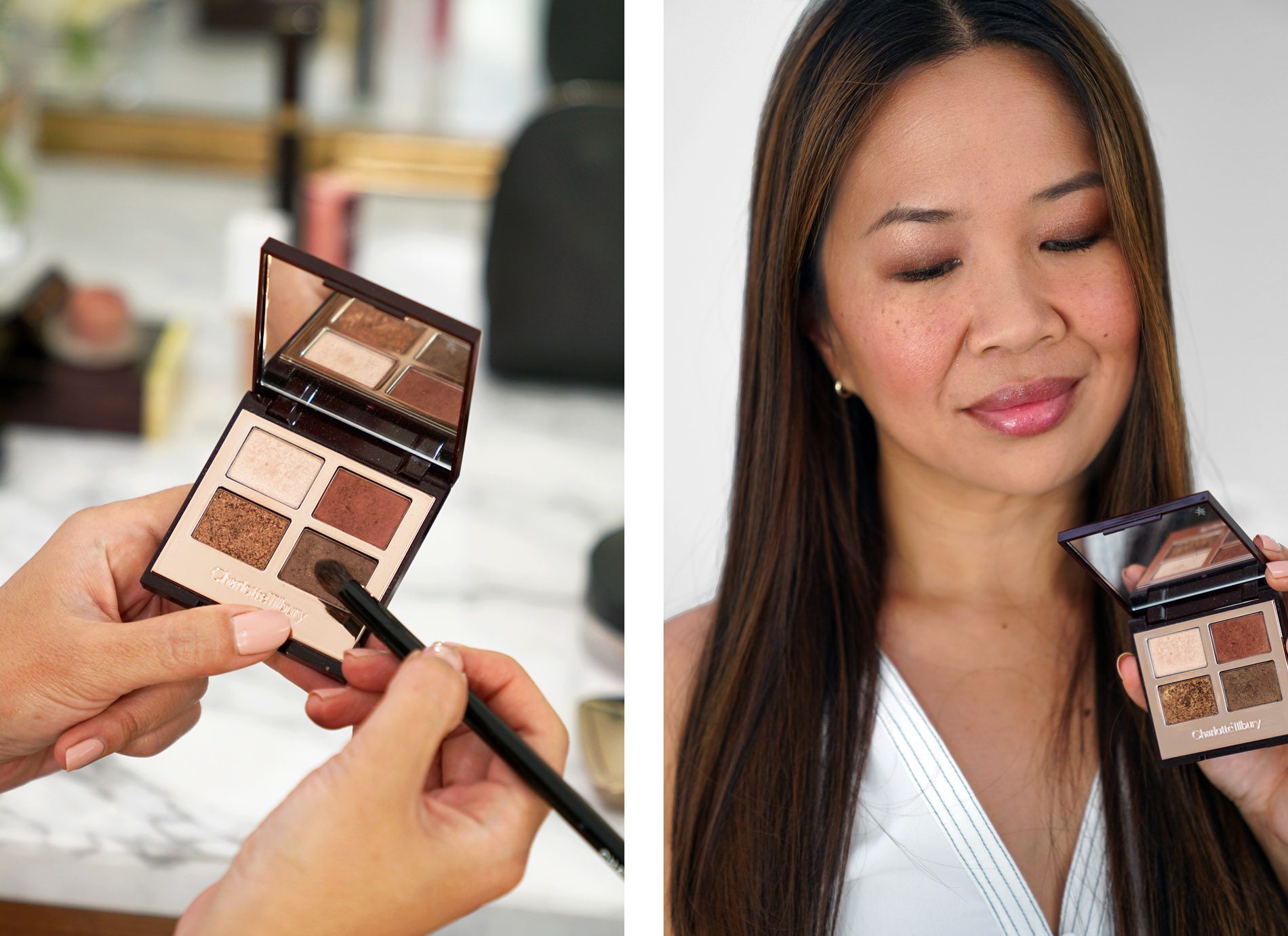 If you want no sparkle/glitter try her Super Nudes Easy Eye Palette (soft velvety luminous matte) or The Sophisticate (all matte, neutral-cool tones).
_________
Makeup By Mario Master Mattes Eyeshadow Palette
Makeup By Mario Master Mattes Eyeshadow Palette ($48) is one of my newest discoveries and I cannot believe how long it took me to finally try it. It 100% lives up to the hype with soft blendable mattes. All the colors perform well (no chalky finish in any of them). It has a good range of neutrals with different undertones and browns in super flattering colors.
If you like all mattes and neutrals, get this one.
_________
Patrick Ta Major Dimension Eyeshadow Palette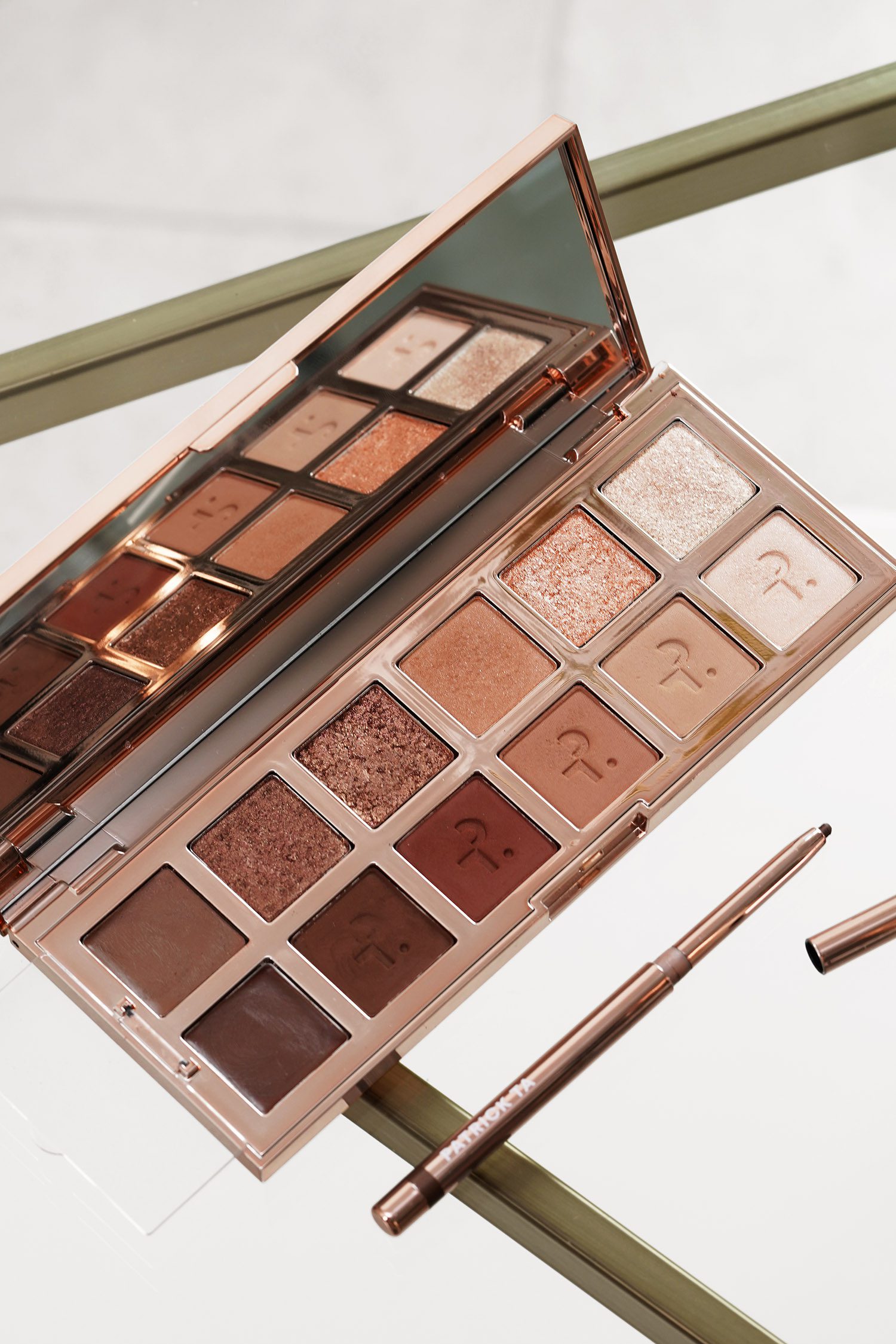 Patrick Ta Major Dimension Eyeshadow Palette ($68) is neutral bronze champagne perfection. It has everything you need for a complete eye look including 2 cream browns that work really well as a base. The remaining colors include a mix of mattes, shimmers, sparkle toppers. This is the second most complimented palette I own. You can create a lot of looks with this one and I think it's very wearable even with the sparkle glitters.
Quality wise this one is not the best that I have tried. Other brands like Natasha Denona, Tom Ford and Anastasia Beverly Hills have a better more finely milled quality and texture, but the one from Patrick Ta is still very good and wearable.
_________
Too Faced Born This Way Natural Nudes
Too Faced Born This Way Natural Nudes ($48) is another favorite I tried this year and I also think this is lovely! I was worried the metallic shimmers and sparkles would be too trendy for me but they are really wearable when layered on top of the mattes. There is a definitely a noticeable sparkle with the lighter shades but they adhere well and I think they are very wearable. I love this one because it has a great range of colors from light, medium and deep.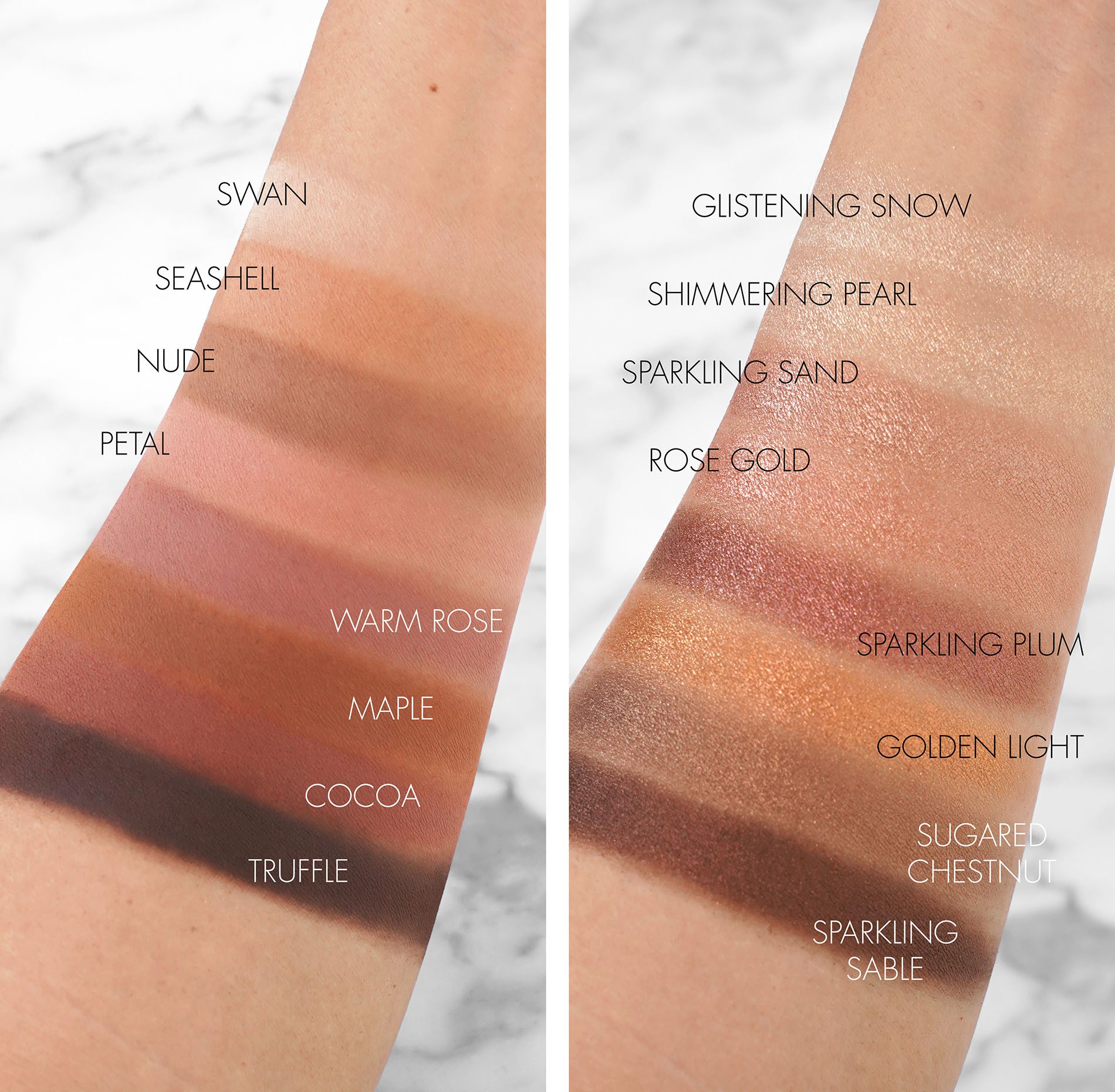 Worn in my Rose Hermes Silky Blush Review:
_________
A few of you have asked whether I prefer the Patrick Ta or Too Faced and I would say it's a tough pick. They're both unique in their own way. I like that the Patrick Ta Palette has 2 creams that are really good in quality and pigment. I also like the color range. The Too Faced has a bit more variety with the pink and rose tones mixed in.
Out of the two I would say the one from Patrick Ta is a bit more conservative on the sparkle side while the Too Faced is a bit more glitzy/trendy. Both have some intense sparkle toppers so your mileage may vary depending on how much sparkle you are comfortable wearing.
There are lots of other great eyeshadow palettes I own and still wear. It was tough to narrow it down to my top 5 but after careful thought I picked the ones I find myself reaching for the most this year. Runner ups I would also consider everyday kind of eyeshadow palettes include:
What are your favorite everyday palettes?
SHOP THE POST:

Let me know what category or brand you want to see the Top 5 roundup for next!