Fresh glowing makeup has been a huge hit with so many of you! I'm frequently asked what I recommend for that refreshed and glowing back-from-a-tropical vacation look. Living in Florida does sometimes seem like I should be on a permanent vacation with the sunshine here. My actual glow is mainly from a few go-to bronzers and complexion products that help boost luminosity. Today I have a roundup of my favorite beauty essentials to help you fake that post-vacation glow without the sun. I've partnered with Nordstrom to share what I think is the best from eyes, lips and cheeks. If you're in need of some extra glow and warmth to the complexion I hope you find this roundup helpful!
_______________
Bronzers
I think before moving to Florida bronzers were my favorite makeup item to try. I've always loved having a warmed up bronze glow! I still really love trying new ones but find that I keep going back to my tried-and-true favorites. Ones I really like: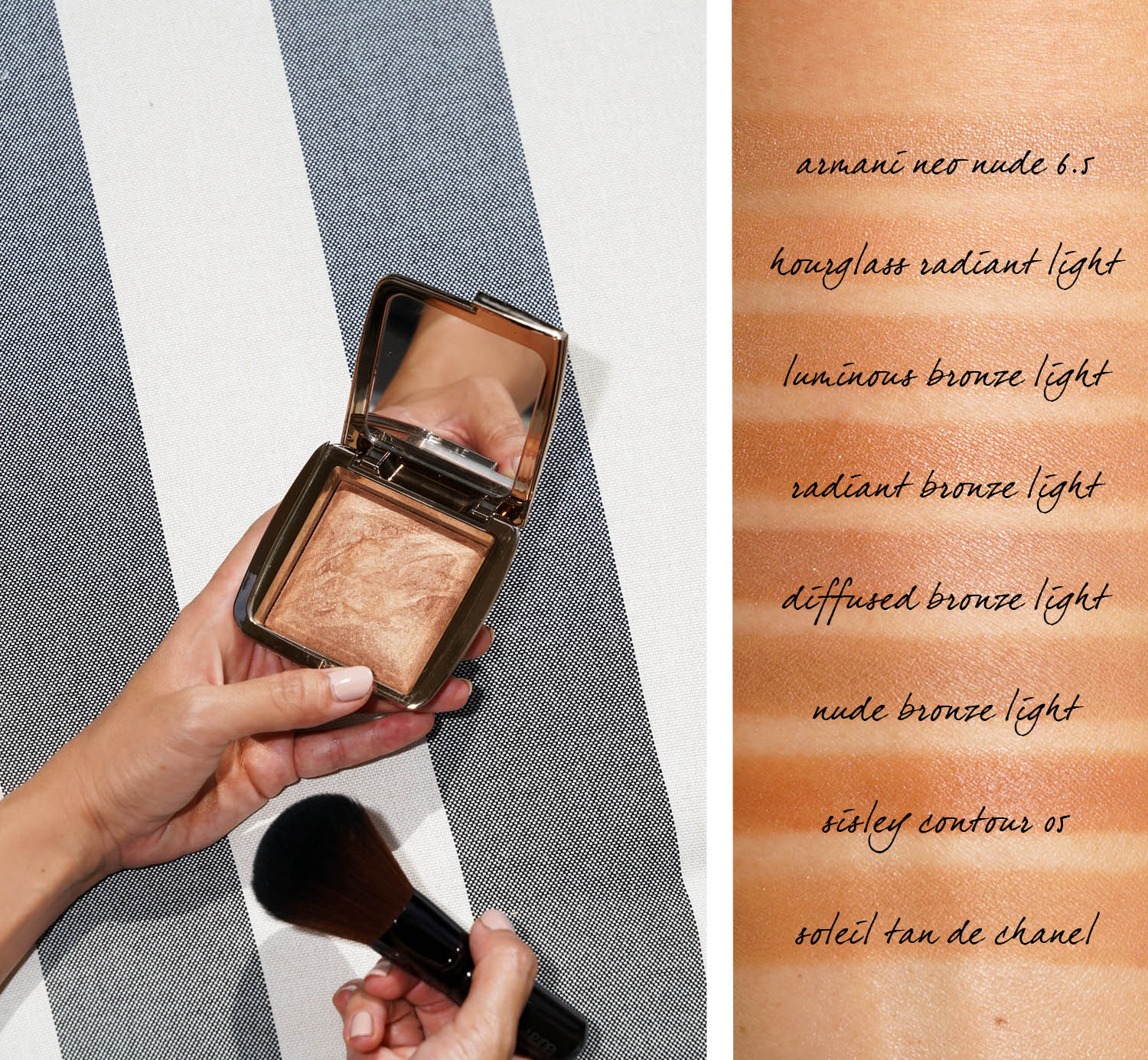 _______________
Fresh Glowing Lips
A good neutral but brightening lip color can work wonders on your complexion. I think anything with a peach or fresh pink under tone can make for a universally flattering shade on any skin color. A few of my favorites for fresh glowing neutrals:
bag / sunnies / swim suit top and bottoms
_______________
Easy to Wear Neutral Eyeshadows
new mascara (still testing!) / hat / travel case / sandals
There are so many eyeshadow options on the market these days and while some of you are experts at doing that bronzed smokey eye, many of you are intimidated by the options and want to know what's best for the beginner who wants just 1 to 3 products to start. I've rounded up a few I consider easy to wear staples. These are the eye makeup colors I always get compliments on when you see me on Instagram stories:
Wearing the Laura Mercier Flawless Fusion Foundation in Buff, Armani Neo Nude Powder in 5.5 to set, Chanel Soleil Tan de Chanel Bronzing Makeup Base, Hourglass Luminous Bronze Light Bronzer, NARS Lusted Lip Tints in Escape Plan and Hot Memory mixed
_______________
My Go-To Makeup Bases
I feel like I could do an entire post about my favorite makeup bases and setting powders. When it comes to having glow on the cheeks, bronzer, eyeshadow or lips a lot of times it's best to have a matte to semi matte looking base so your overall look isn't too glowy. When I'm asked, "what's the best foundation or powder to splurge on?" my answer really depends on your skin type and coverage preferences and also time of year. Still many of you want to know what I personally feel are the best options. Ones that never fail me:
_______________
I hope you enjoyed this glowy makeup favorites roundup! I always get questions about what I recommend so I picked a little from each category to share today. I'd love to hear about your favorites for the complexion, eyes and cheeks!
Shop the post:
Many thanks to Nordstrom for sponsoring this post. Press samples featured have a * next to them. As always all opinions are my own.