Pat McGrath Labs is making all my lip gloss dreams come true with 18 new shades of LUST Gloss for spring 2019. They retail for $28 each and come in three different finishes she calls High Shine, Shimmer and Glitter. I reviewed some shades when they initially launched last May. They're among my favorite formula because they are smooth, have no scent, aren't sticky and have a pretty shine to them. I'm thrilled to share swatches of all the new spring colors! As a neutral lip lover I feel like she made so many amazing colors that are wearable alone or mixed with a lipstick/liner. There are a lot of fresh glowing soft shades. Most of these have sheer to medium coverage. There are a couple that have higher medium pigment, but the vast majority of these will have a soft finish.
These come with a beveled sponge tip applicator. They're easy to apply and glide on the lips nicely. A couple layers will add enough color to cover my lips.
Close ups and descriptions of each color. I tried grouping them by finish, but some of the shine shades seem to have a tiny bit of pearl in them.
Left to right:
Nude Negligee

is a sheer cream light beige

Wicked Whisper

is a medium nude peach

Prima Donna

is a soft glowy pale petal pink

Heavy Petal

is a pigmented bold bright warm pink

Flesh6

is a medium warm brown cream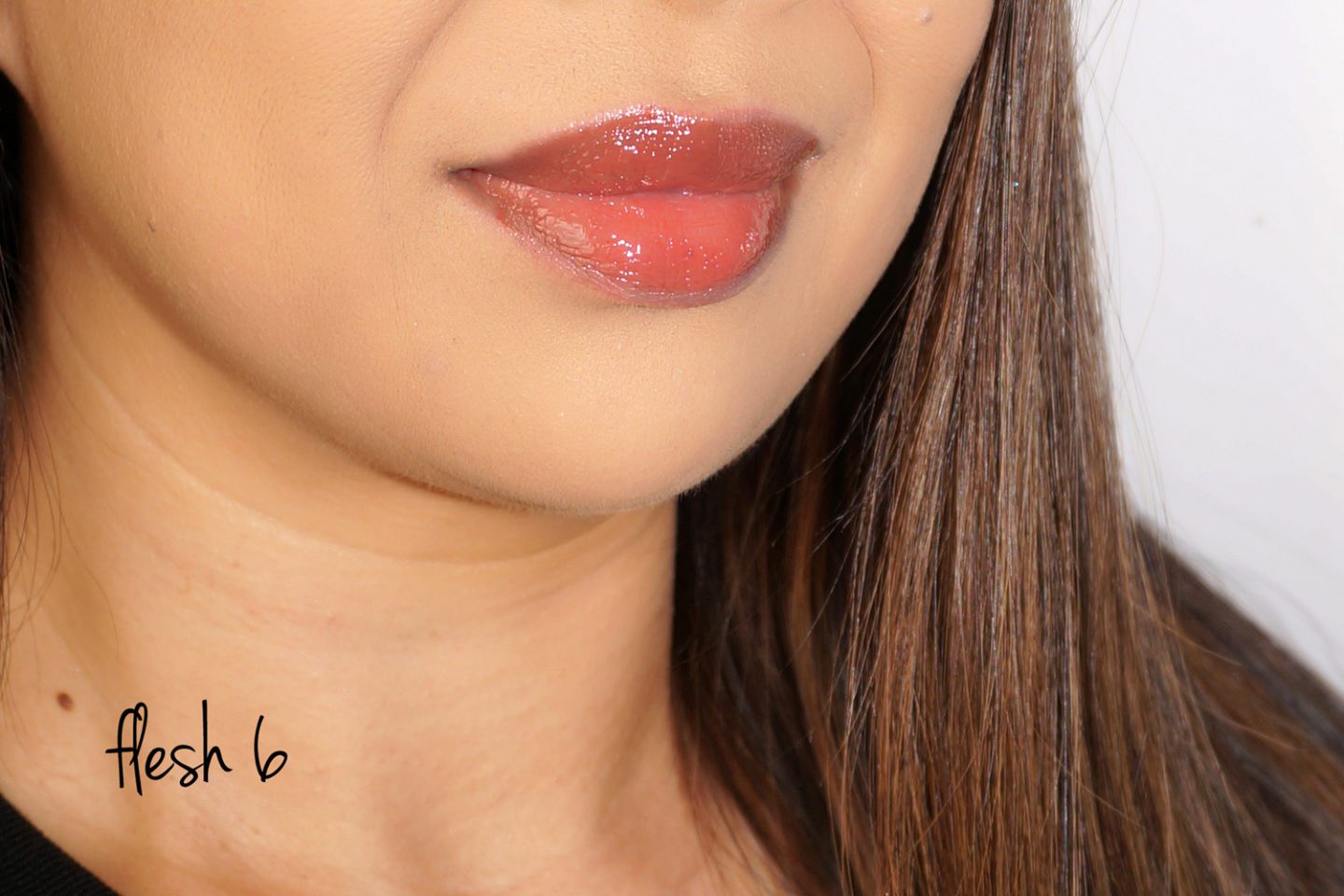 Up next are the shimmers:
Love Potion

is a sheer pale pink with a hint of shimmer, alone this settles into lip lines a little

Faux Real

is beige nude tan with a pearly finish

Peach Perversion

is a pale peach with a pearly glow

Belladonna

is a medium warm pink with a sheen

Sunset Rose

is a perfect medium neutral rose with soft gold shimmer

Secret Lover

is a deeper rose with a hint of warm pearl
Last are the sparkles, all of these are smooth in finish. There's no gritty feel. Even with the sparkles I cannot feel any texture. I highly recommend referring to the Pat McGrath website for more swatches. Some of the shimmers are hard for me to capture with my flash. All of these are wearable even for conservative makeup wearers.
Future Femme

is a pale pastel sparkling pink with silver flecks

Earth Angel

is a sparkling clear base loaded with champagne, pink and copper pearl

Bronze Divinity

is a smooth shimmery bronze rose nude

Bronze Venus

is a sparkling iridescent bronze sparkle

Carnal Desire

is a sheer red pink with loads of sparkle

Astral Flash Dance

is a sheer violet purple with blue and pink sparkles

Astral Moon Flower

is a sheer duochrome blue iridescent sparkle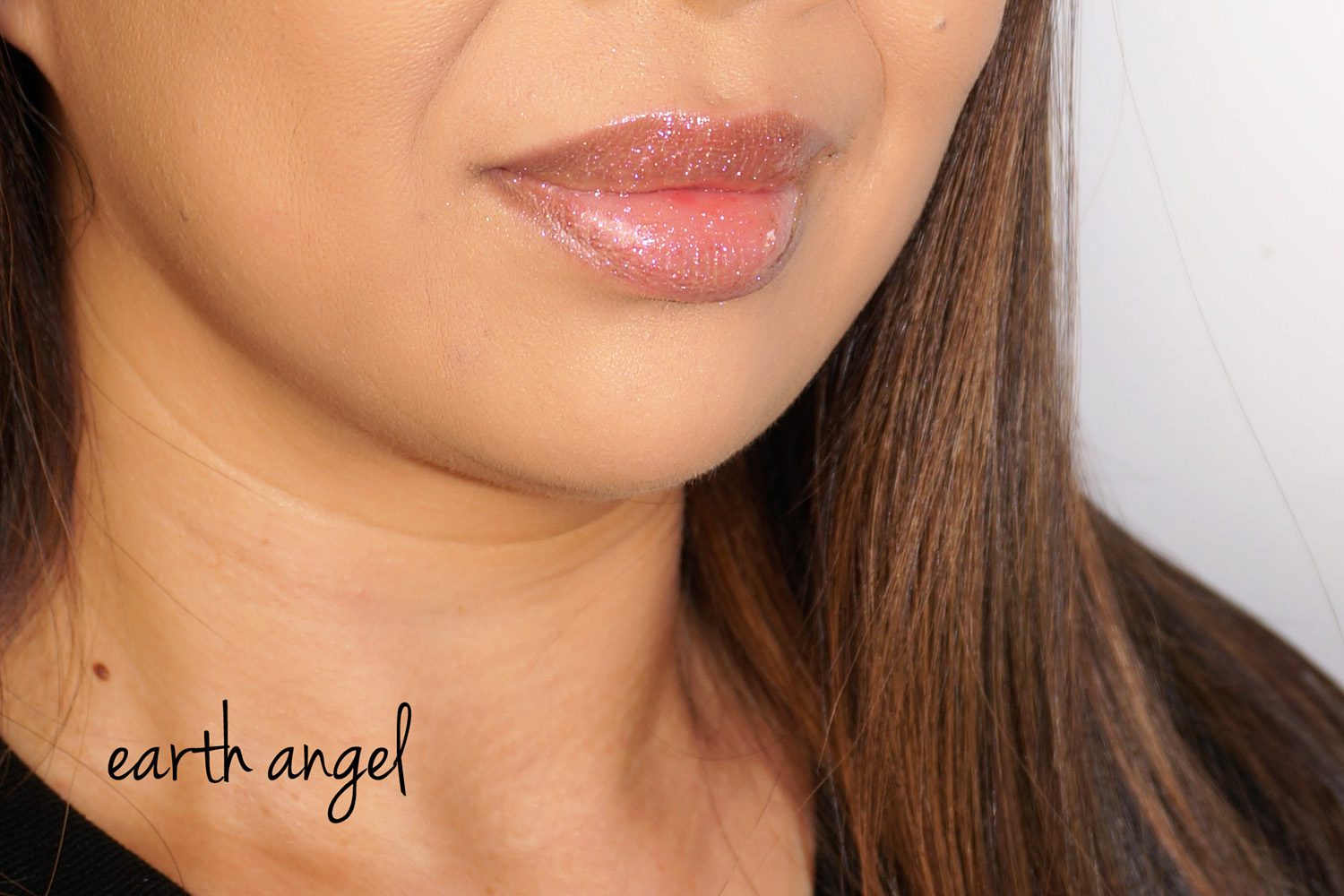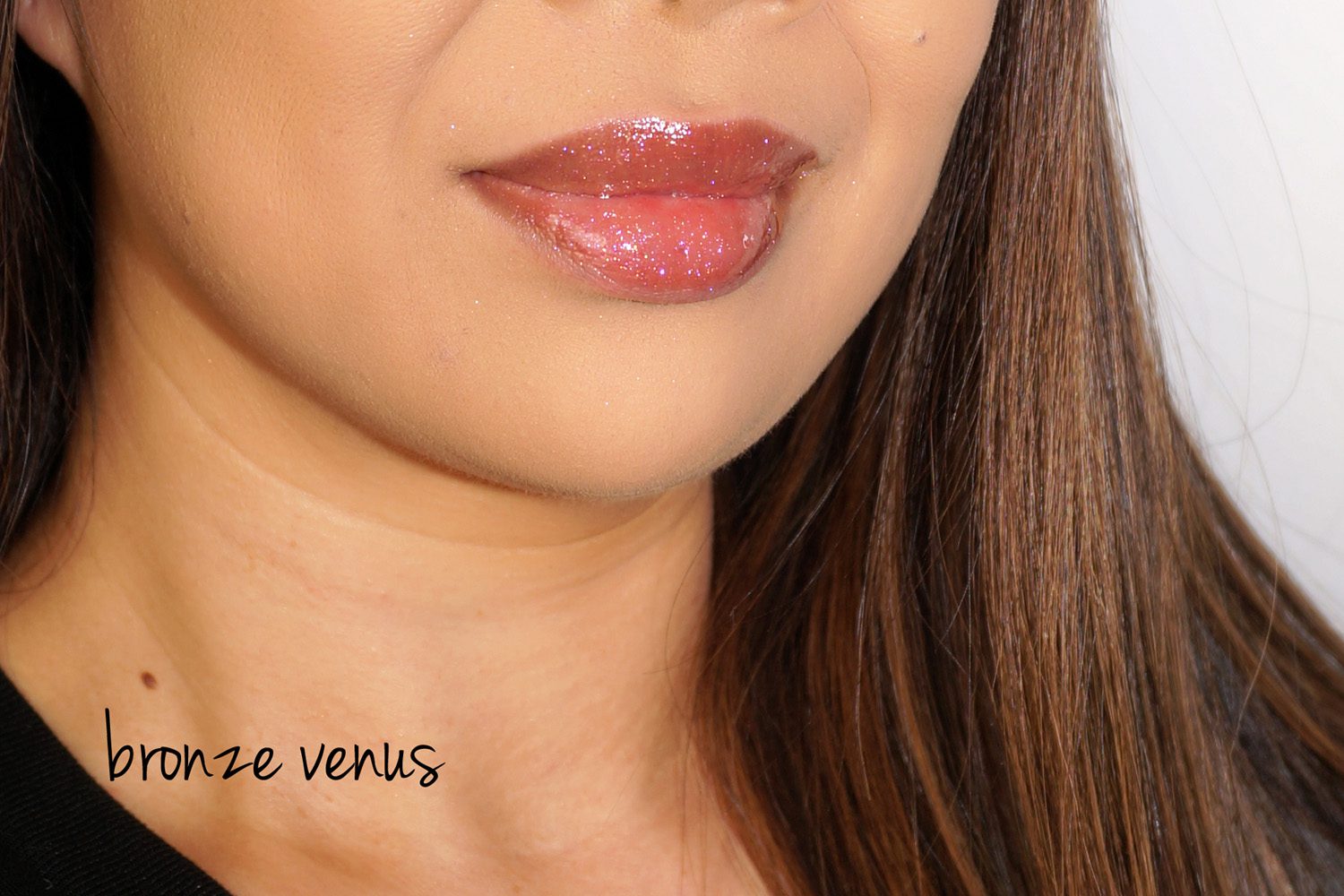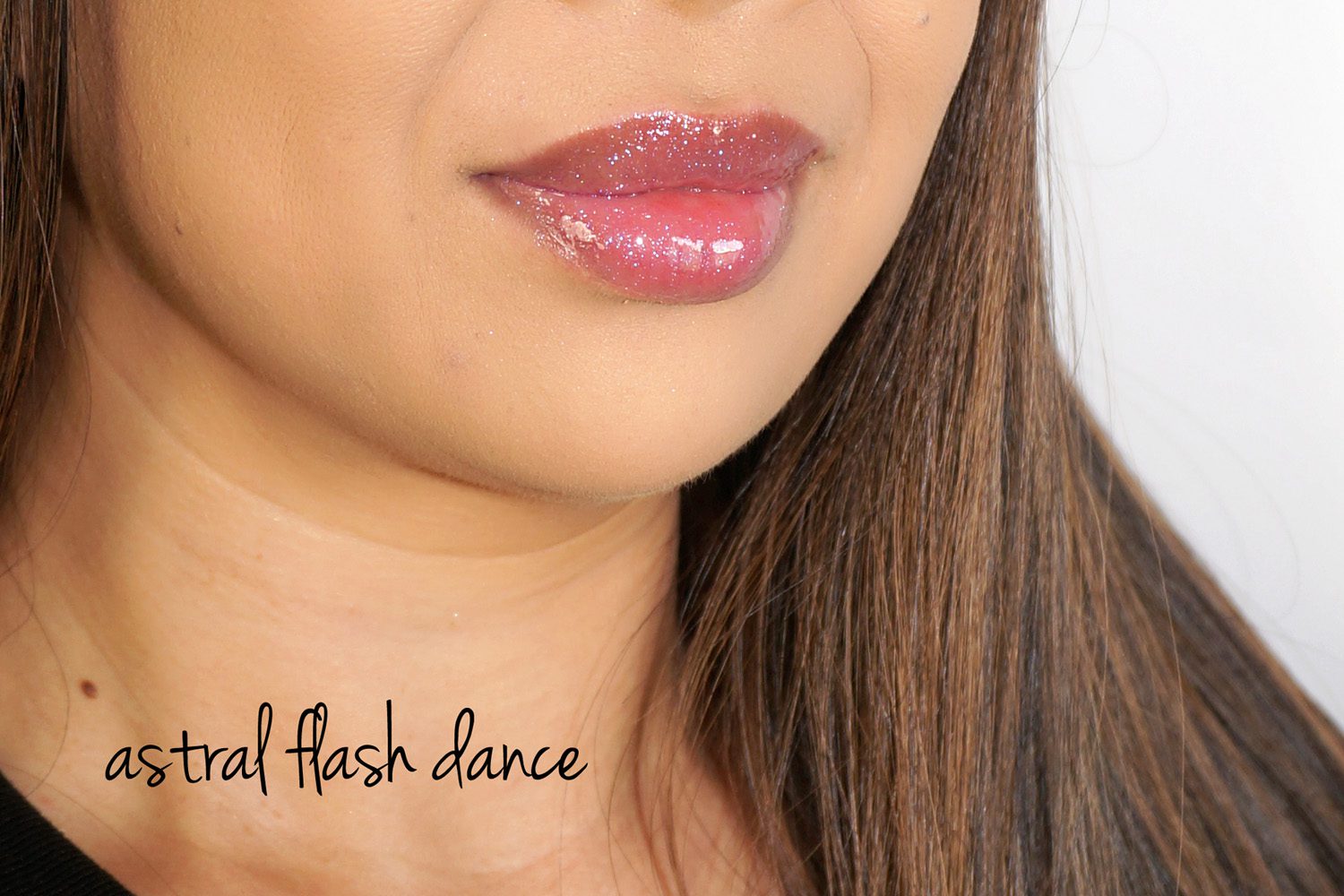 Side by sides, all of these lip swatches were done on my bare lips. For skintone reference on the face I'm wearing Laura Mercier Flawless Fusion Foundation in Buff.
I fit as many swatch comparisons as I could on my arm to the other LUST Glosses I own. I swatched the neutral lighter shades side by side:
Bottom line love! If you like smooth natural medium-sheer color you'll love these. I just received these in the mail this week so I haven't had a chance to extensively test all 18 new colors. First impressions on testing a few for extended periods is that they are all just as good as the initial launch. Some have more color payoff than others but in general it's on the natural side. Even though they are sheer the color shows up well on my bare lips. Lasting power is average for a smooth sheer gloss. They're not going to be budge proof or transfer proof. You'll have to reapply but it's something I really don't mind.
You can find the Pat McGrath LUST Gloss online at Pat McGrath. There are also some bundles and sets available on her website as well. She's offering a 10% off new gloss shades through end of the day 1/19 with code SHINE at checkout.
"10% discount on ONLY Lust Gloss new shades. Promo code is SHINE – update, extended through end of Sunday 1/19!"
Have you tried the LUST Gloss formula yet? What did you think? Are any of the new shades on your radar?
Many thanks to the Pat McGrath team for sending the new shades for review.