I have a few different products to review from Sisley for you today. One is the Phyto-Touche Sun Glow Bronzing Gel Powder which I've had my eye on for a while and the other is a new product for lips called the Phyto-Lip Delight. To me both are perfect for the upcoming summer season.
The Phyto-Touche Sun Glow Bronzing Gel Powder isn't new but it is new to me. It's been on my wishlist for months and I finally caved and bought it. It's a unique formula that's a bronzing gel powder, similar in concept to the NARS Dual Intensity Blushes where it's a powder but not quite like a traditional powder. The one from Sisley is a warm bronze. It's dense in formula and can be applied sheer for a soft wash of bronze. If you need more color you can use a dense brush for more color. It's probably the most expensive bronzer I've ever splurged on. It was worth it for me but I still think the price point is very very steep.
Swatches, heavy vs. blended: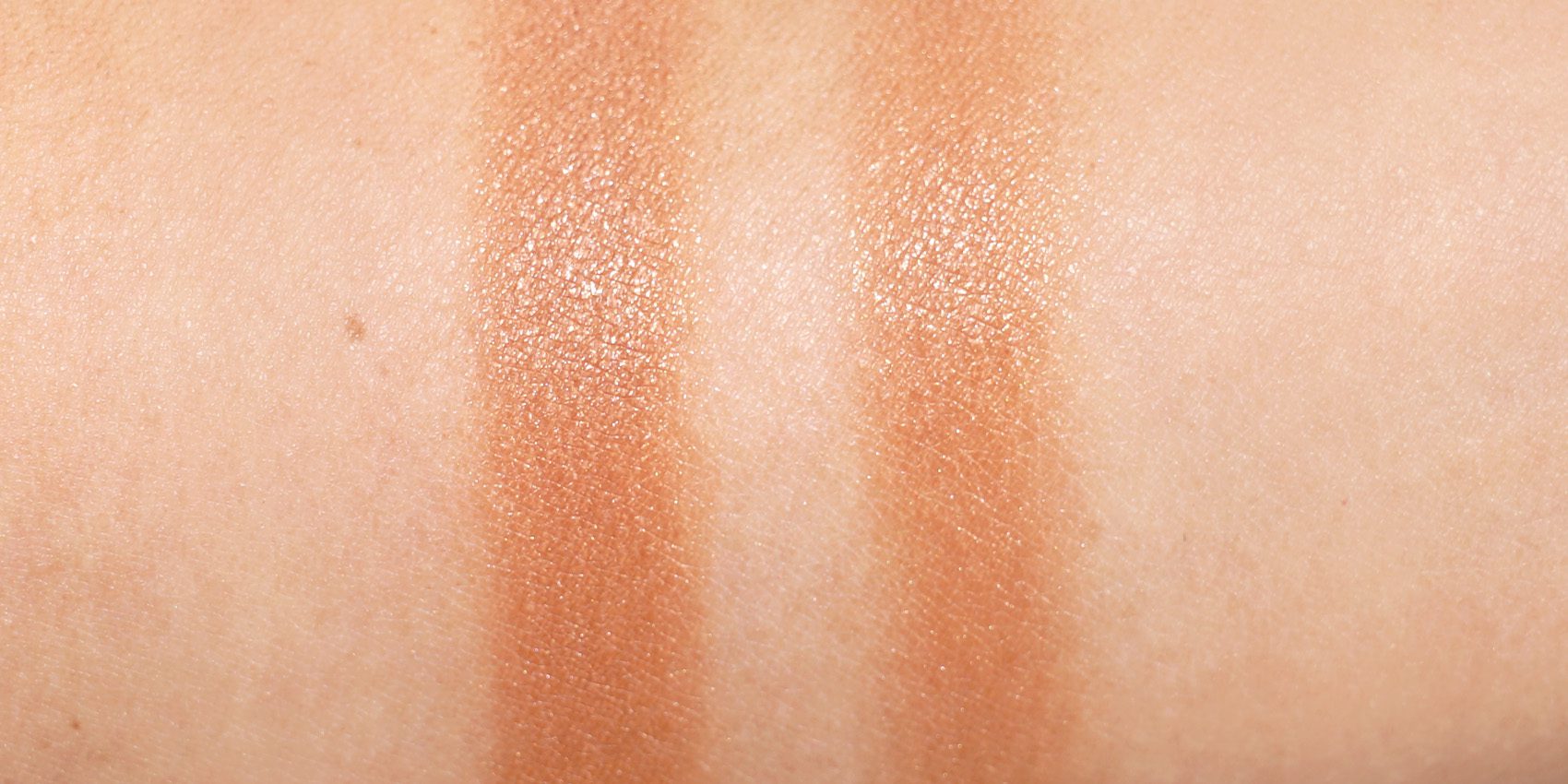 Swatch comparisons:
Quick note that if you need a truly natural looking bronzer I'd still recommend the Becca Sunlit Bronzers. The Sisley Phyto-Touche Trio is also very natural looking, especially on lighter skin tones. The Chanel Les Beiges multi-stripe bronzers this year are also very natural.
Up next are the new Phyto-Lip Delights which are tinted gel-balms that transform into oils upon contact with the lips. They are sheer tinted oils but have enough pigment that you can see the color if you layer them a little. There are three perfect everyday neutrals in #1 Cool which is a nude beige, #2 Pretty which is a perfect pink and #3 Sweet which is a peachy coral. There is no shimmer to them to me they aren't scented although they do have a subtle makeup scent. The finish is transparent and light for a soft tint. They plump and nourish the lips. You can wear them alone, under a gloss for more moisture or on top of a lipstick for added shine. The Phyto-Lip Delights have a nice comfortable feel that isn't heavy or sticky. Right now they are available online at Sisley-Paris, they should trickle out to counters later in the summer. Circle straw bag shown from J.Crew. Sandals shown also from J.Crew.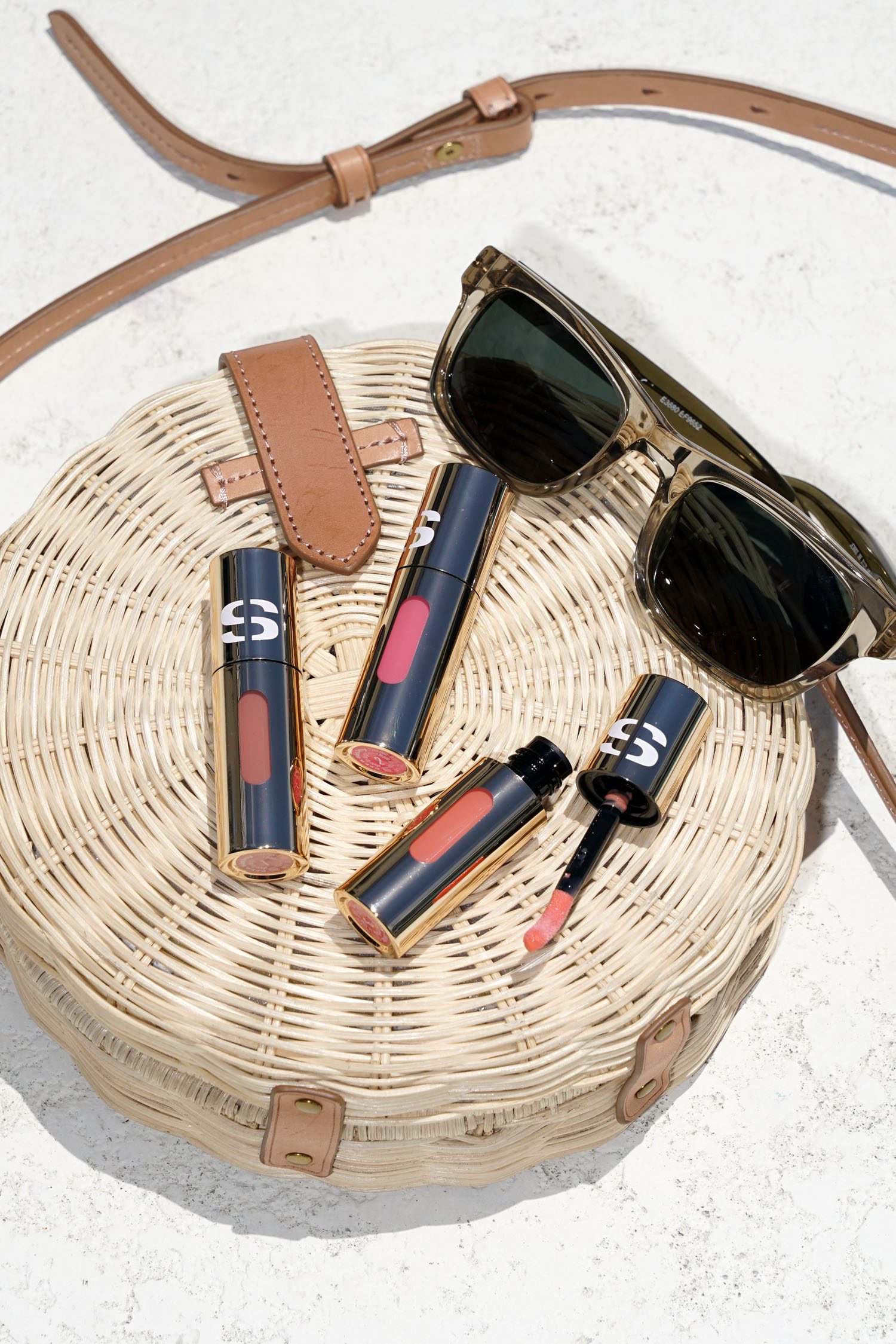 Swatches:
On bare lips with around two to three layers:
Swatch comparisons below to some other colors. They're really quite unique compared to others I thought they'd look like off the top of my head. Turns out the Sisley Lip Oils aren't quite the same color-wise:
All three applied below with different cheek combinations: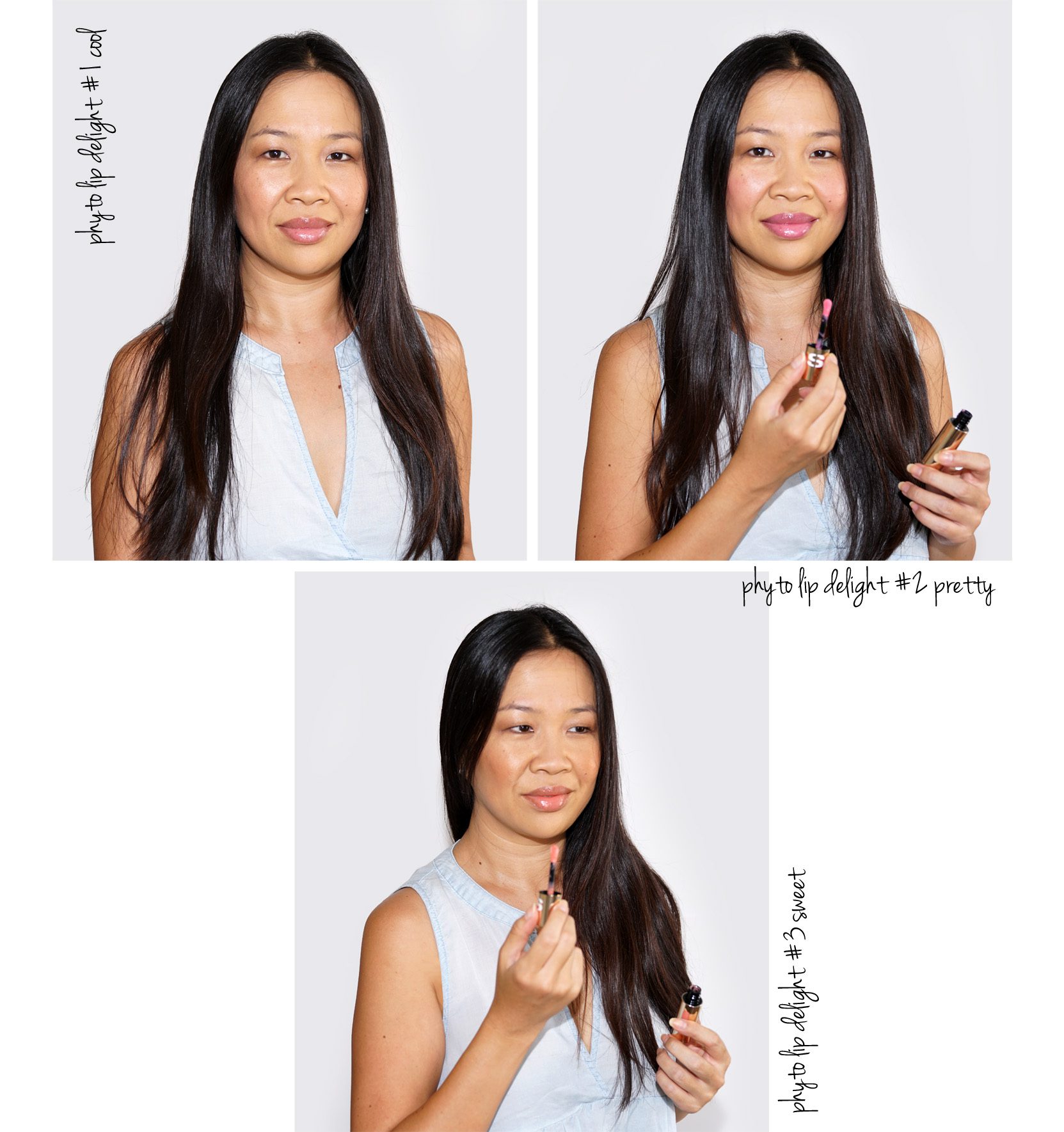 Ingredients:
Bottom line my love for Sisley-Paris makeup continues. I'm a huge fan of the Phyto-Lip Twists (Baby is my favorite shade) and the new Phyto-Lip Delights are no exception. They are quite expensive but in my experience their products have been worth the splurge for me. I was fortunate to get an early sneak preview of the Lip Delights but have purchased a number of things from the brand. My top two tips are to 1) sign up for their Beauty Subscription Program to get a monthly sampling. I reviewed 6 months's worth of boxes here and it is the only subscription program I've kept. 2) Make a list and save purchases for GWPs. The Sisley-Paris website often has promos running on a regular basis. I also like the Beauty GWPs you can find at Nordstrom.
The bronzer is a gorgeous addition for me but I do own a wide range of other bronzing powders so I cannot call it a must-have. I do think I will be getting regular wear out of it this summer though.

You can find the Phyto-Lip Delights available now at Sisley-Paris.com. The bronzer can be found at all Sisley counters. I bought mine from Nordstrom.
Phyto-Lip Delights provided courtesy of Sisley for review. Bronzer purchased by me.