opening image: round marble tray, coffee table book, sunglasses
You girls know I love a good neutral nude nail, there are so many good shades out there! Wanted to round up 5 I've been wearing lately I think are worth checking out. Essie, Olive and June and Gucci shades are applied with 2 coats, the Chanel and Dior have 3 coats.
Essie Topless and Barefoot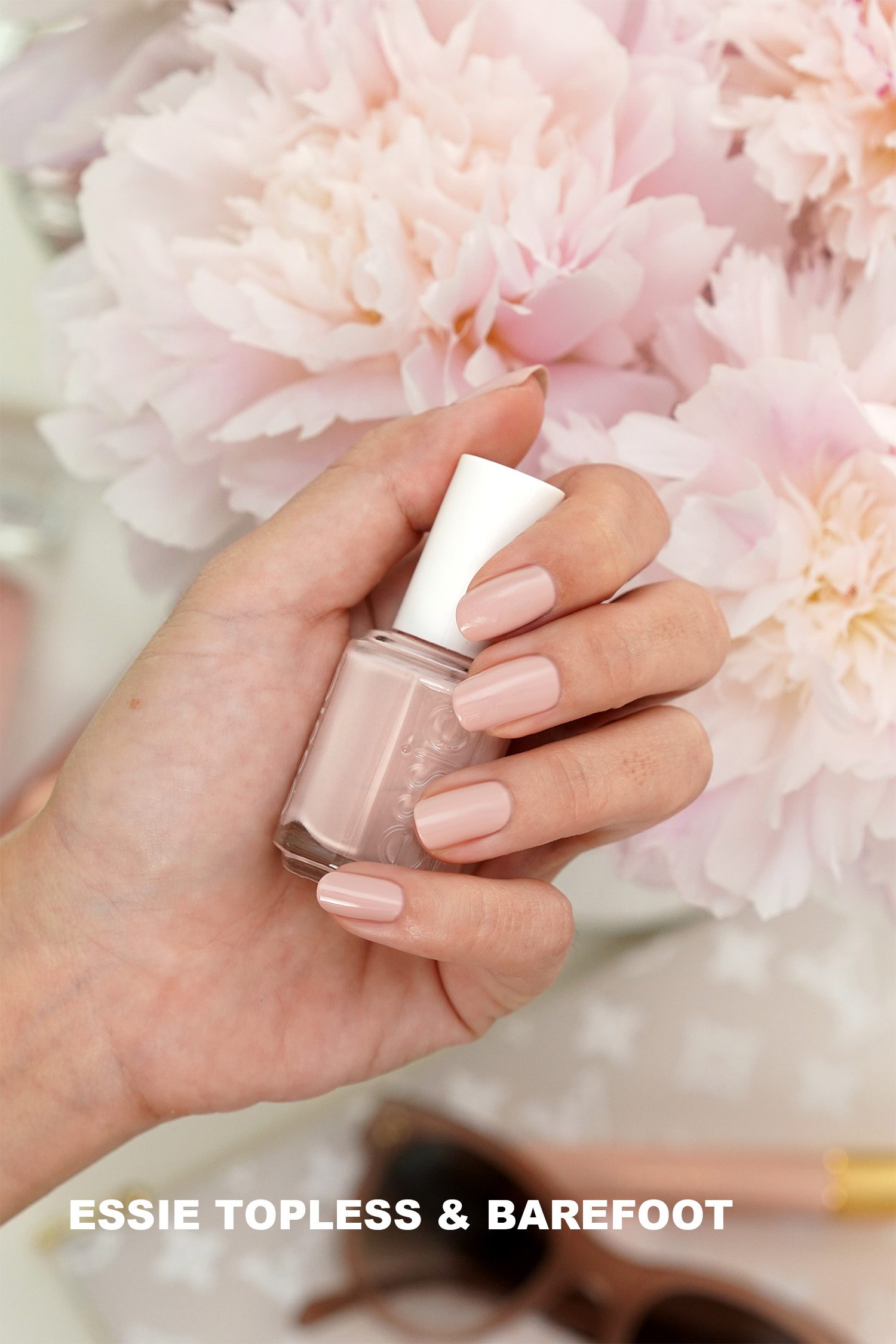 Essie Topless and Barefoot is probably one of the most-complimented nail colors I wear. It's a great perfect pale nude pink. If you're looking for a quick-dry version I highly recommend checking out Expressie Crop Top and Roll. It's not exactly the same but it's really close.
Chanel Onirique
Chanel Le Vernis in Onirique 923 is a really pretty soft pink nude with a hint of peach. It's on the sheer side but has smooth coverage. If you want a more transparent finish 2 coats is sufficient. I applied 3 for a bit more color. It's part of the Reve de Chanel collection which I hauled but didn't review. I think all 3 nail colors are really pretty (if you don't mind semi-sheer colors). So far I've only seen the collection available online at Chanel.com. (P.S. I still love Organdi, but I wore it so much I'm trying to switch it up a bit!)
Olive and June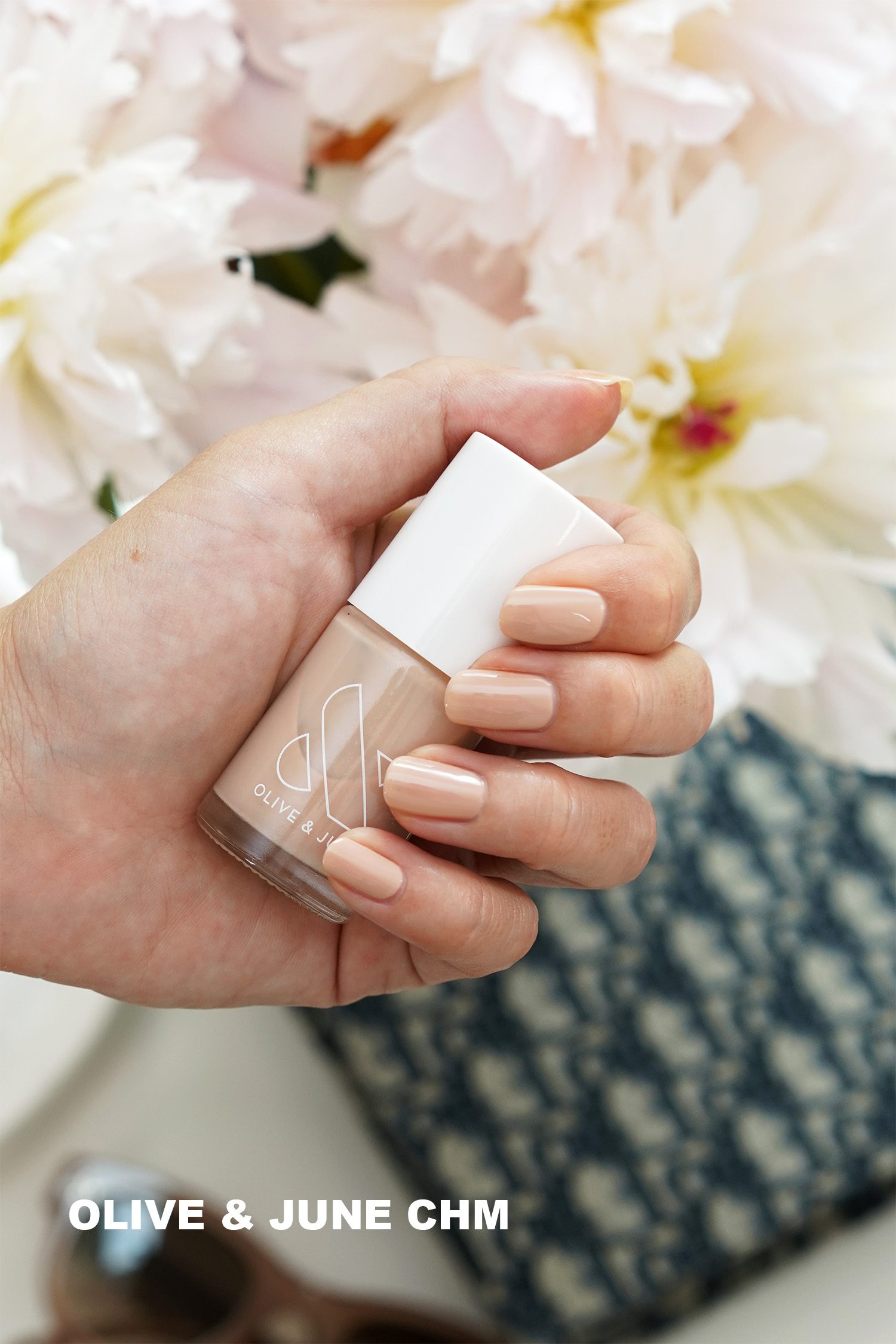 Olive and June has quite a few good neutrals. It's hard to pick one favorite, I love CDJ, MM, GH, EC, HZ, the list goes on and on. You can check out all their NEUTRAL colors here. I am really loving CHM which is a beige neutral.
Gucci Beauty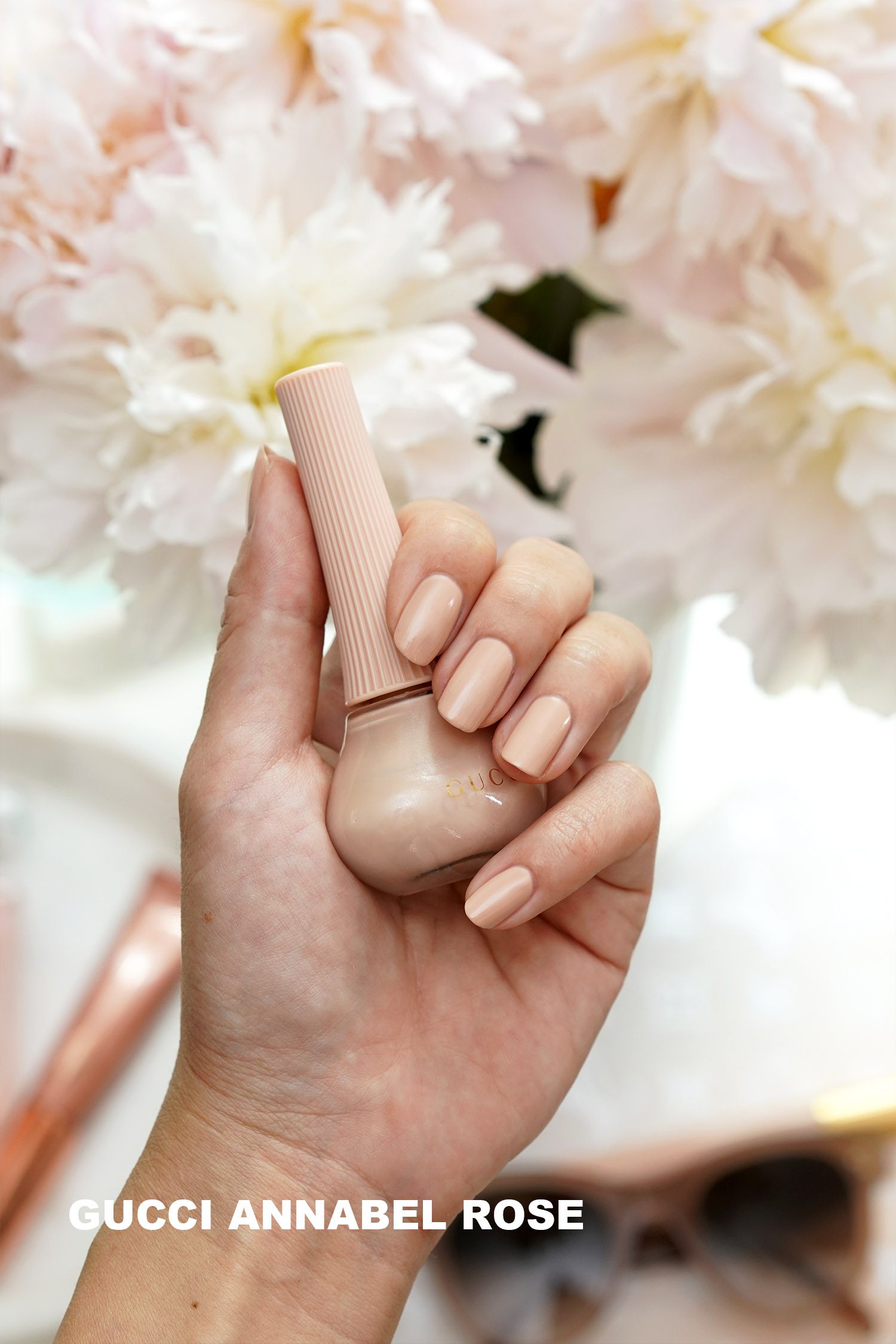 I wish Gucci Beauty would launch more colors because I love the ones I've tried so far! Anytime I wear Annabel Rose I always get questions "what nail color are you wearing?" It's a nice everyday neutral with a tiny bit of shimmer to give it some dimension.
Dior Vernis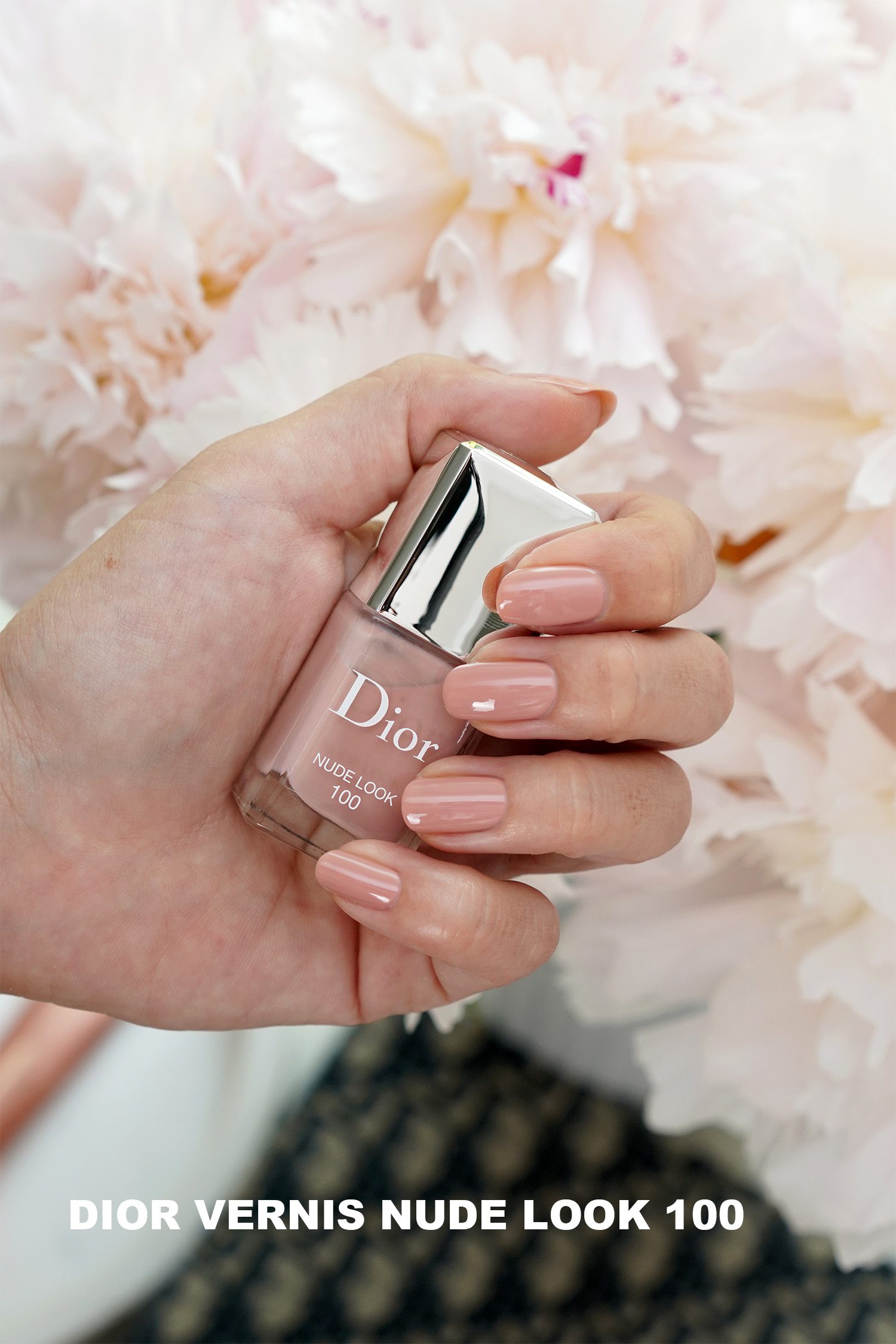 I know a lot of you used to be die hard Dior Vernis collectors. I used to be too. They seemed to have slowed down on new color launches but I recommend checking Dior.com for the latest. They don't always launch new colors at other retailers but you can usually find them online at Dior (I love the three new ones for summer!). I hauled Nude Look 100 since I love the lipsticks in this color. Nude Look 100 Nail Polish is a nude pink. It's a tiny bit transparent with a bit of a jelly finish. Two coats covers my nail maybe 85% of the way. It's smooth and non-streaky and just a tiny bit of my nail shows through. I love it. I think it's a great rose nude pink.
I have a lot of other nail polish features on the blog. You can click on the NAIL POLISH category to pull up all the other roundups I've done. If you want more nude/neutral swatches you can check out these posts:
For those new to the blog and my Hand/Nail Care Essentials rounded up here. My current go-to base coat is the OPI Natural Base Coat. For top coats I love the OPI Top Coat, Essie Speed Setter and Gel Setter.
Shop the Post

What are your favorite neutrals?