I've been on a baby pink nail polish kick lately and have a few favorites I love I wanted to share! So many of my favorite light pinks have been discontinued from Chanel and Dior. Rescue Beauty Lounge also used to make some of the best pale pinks (so sad they're no longer around!). Here are my favorites right now!
Olive and June Pink Sands ($8, available at Olive and June) – This one is super creamy pale and opaque white-based pink, apply 2 thin coats for full coverage. (If you want something with a little less white base try Olive and June SE.)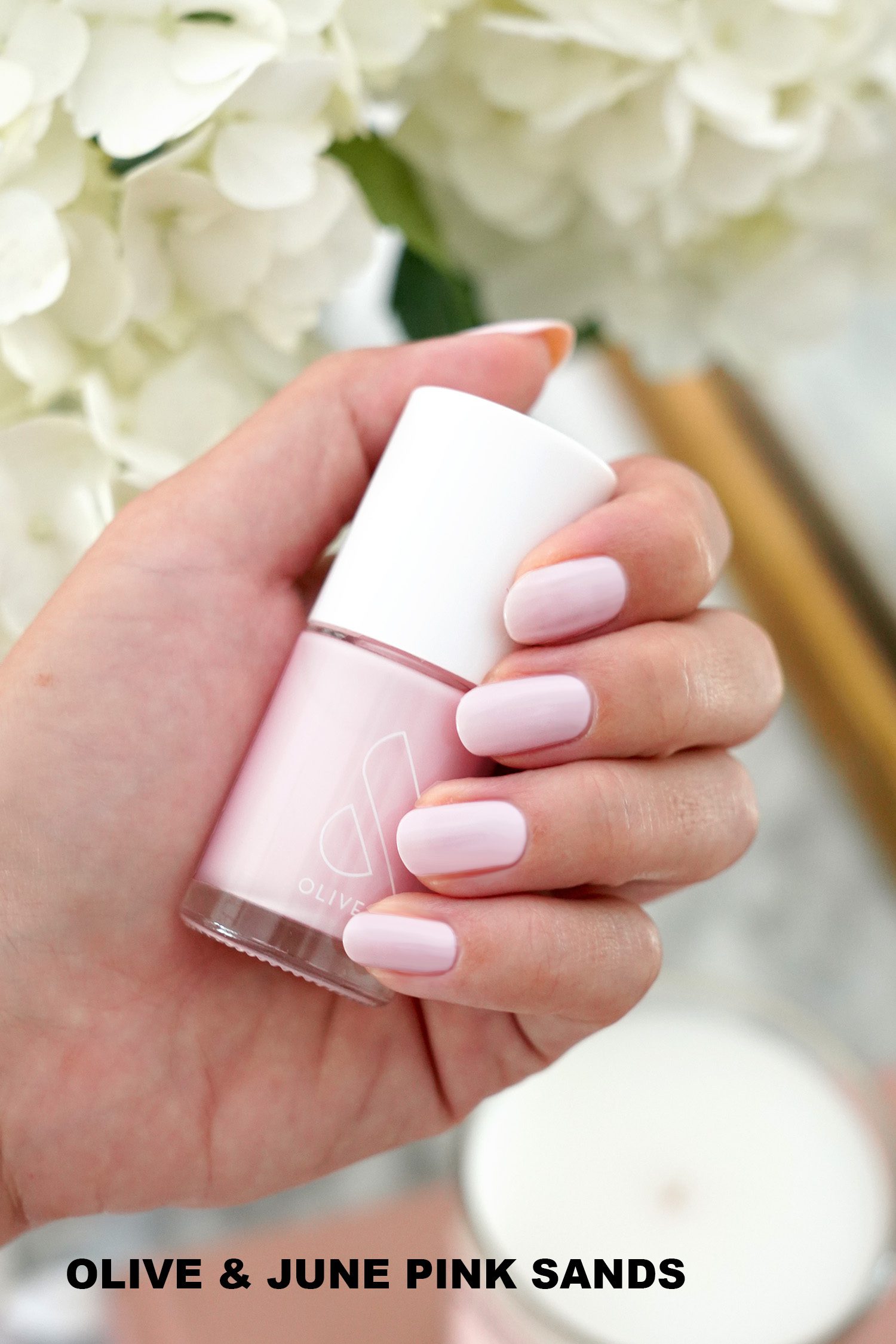 _________
OPI Bubble Bath ($10-$10.50, Target and Ulta) – This is one I rediscovered early summer, I remember not liking it before thinking it was sooo sheer it was difficult to get the color to show up. I tried it again and if I apply 2-3 coats I find I get the perfect pale pink manicure.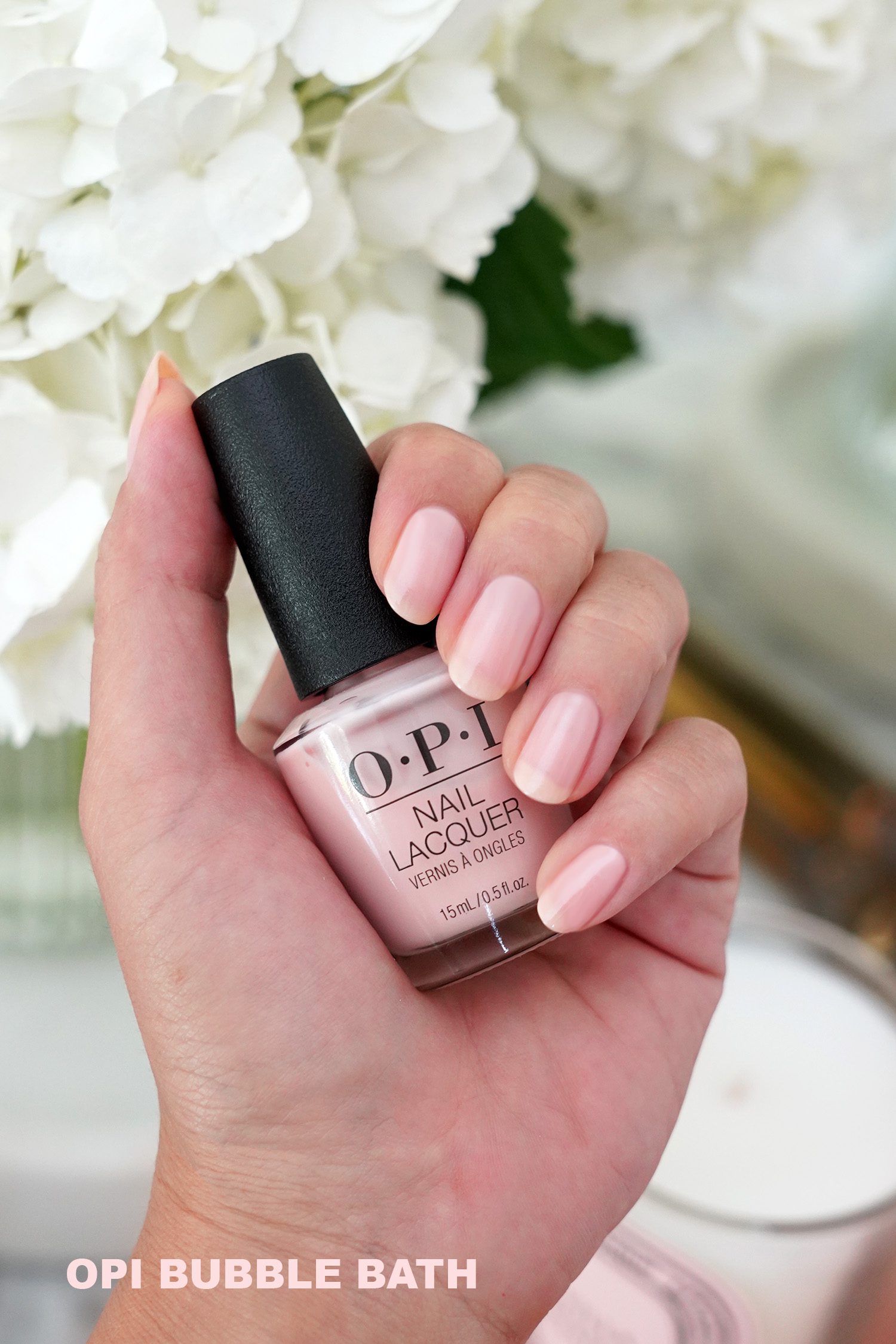 _________
Gucci Beauty Ellen Blush ($30, Nordstrom, Sephora, Gucci) – I just ordered a few of the newly repackaged nail polishes from Gucci. This one has full opaque coverage with one stroke but I still prefer to apply 2. Ellen Blush is the perfect medium light pink to me.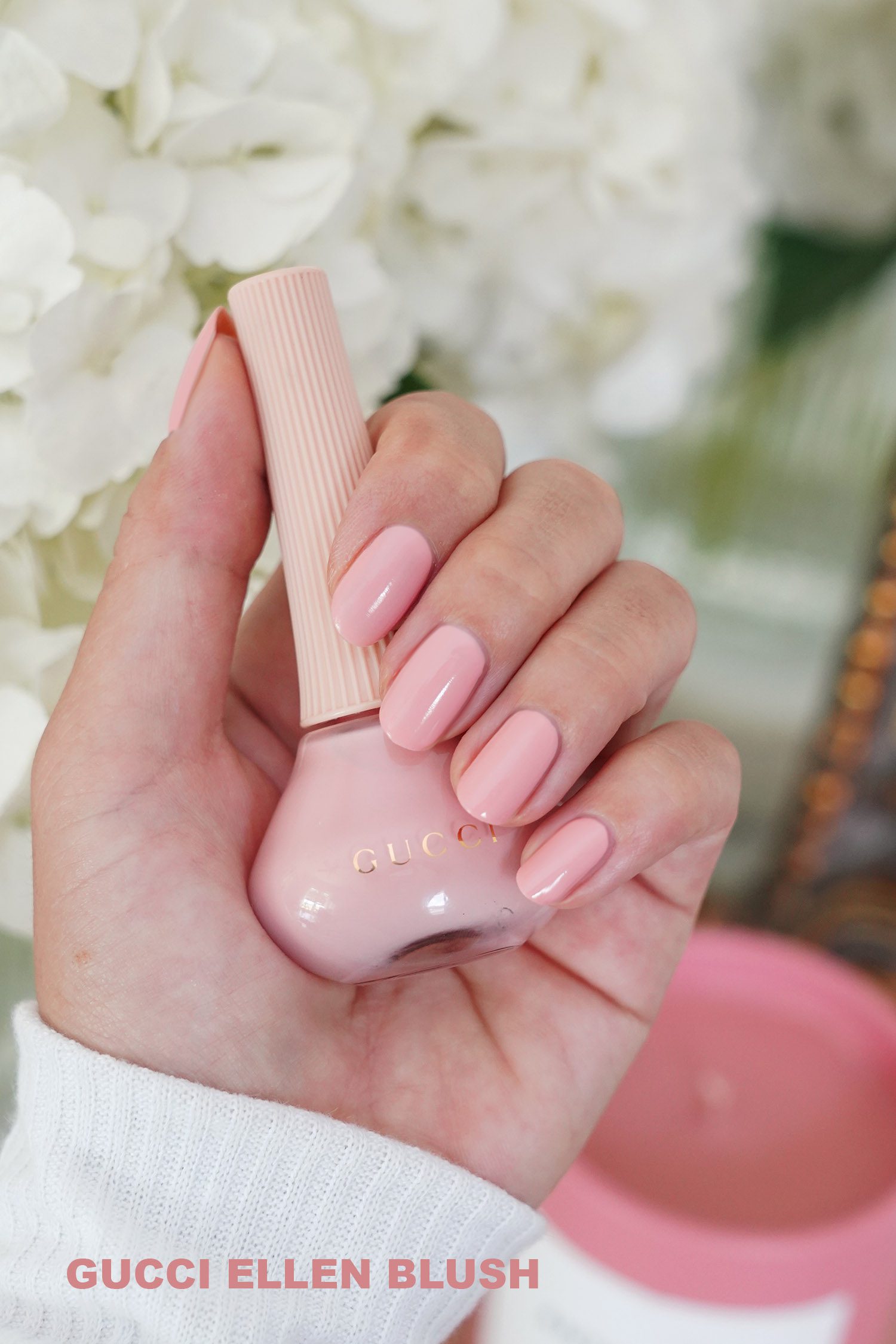 _________
Essie Fiji ($8.99 at Target) – This will be hit or miss depending on your skin tone or undertone, it's a cool-toned blue based pale pink with full coverage. It has the tiny skinny brush which I wish they would update. I do think it's a classic pale pink on me though.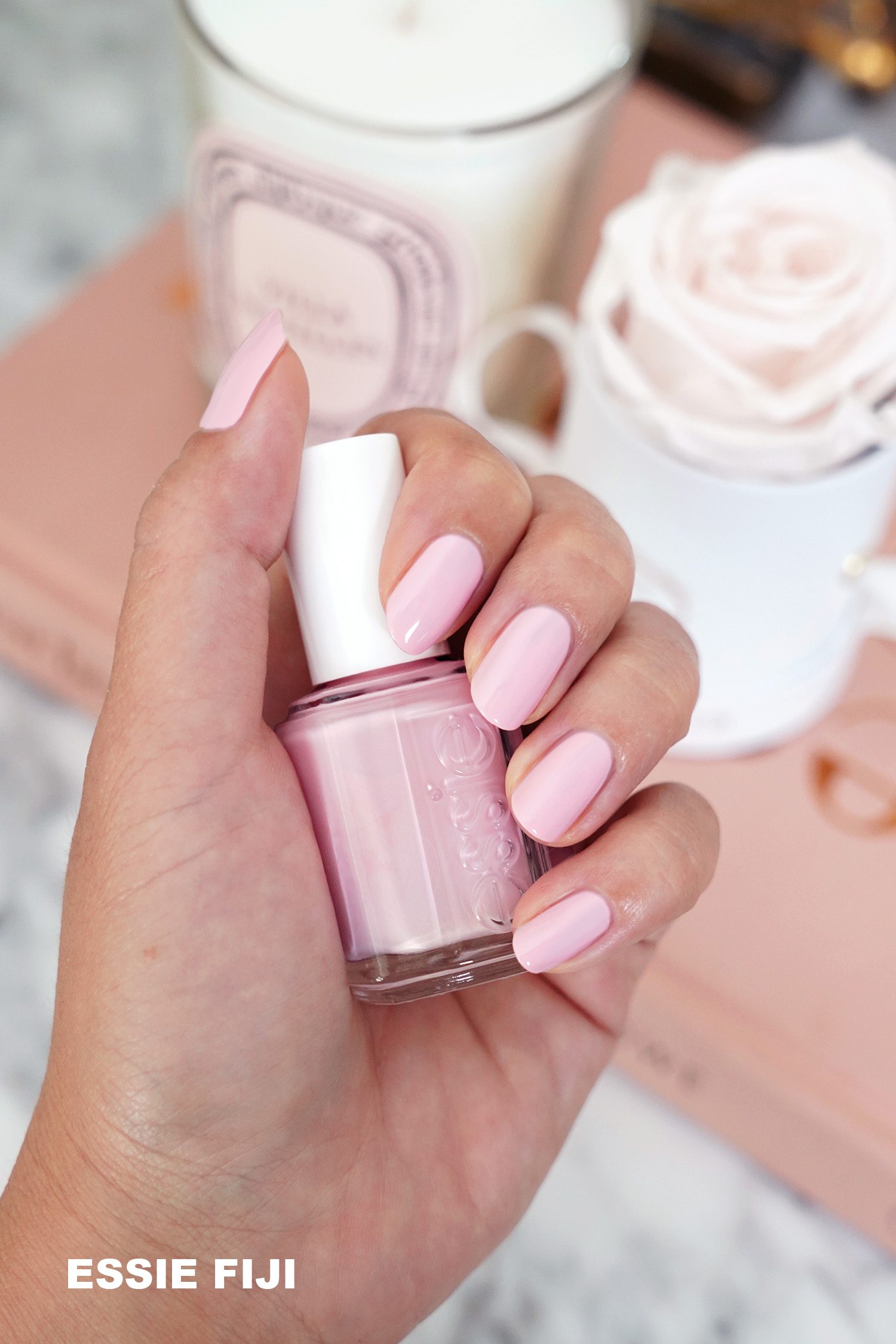 _________
Essie Muchi Muchi ($8.99 Target) – Muchi Muchi is a medium pale pink on me. It's not quite as pale as most lighter pinks which makes it more fun for me.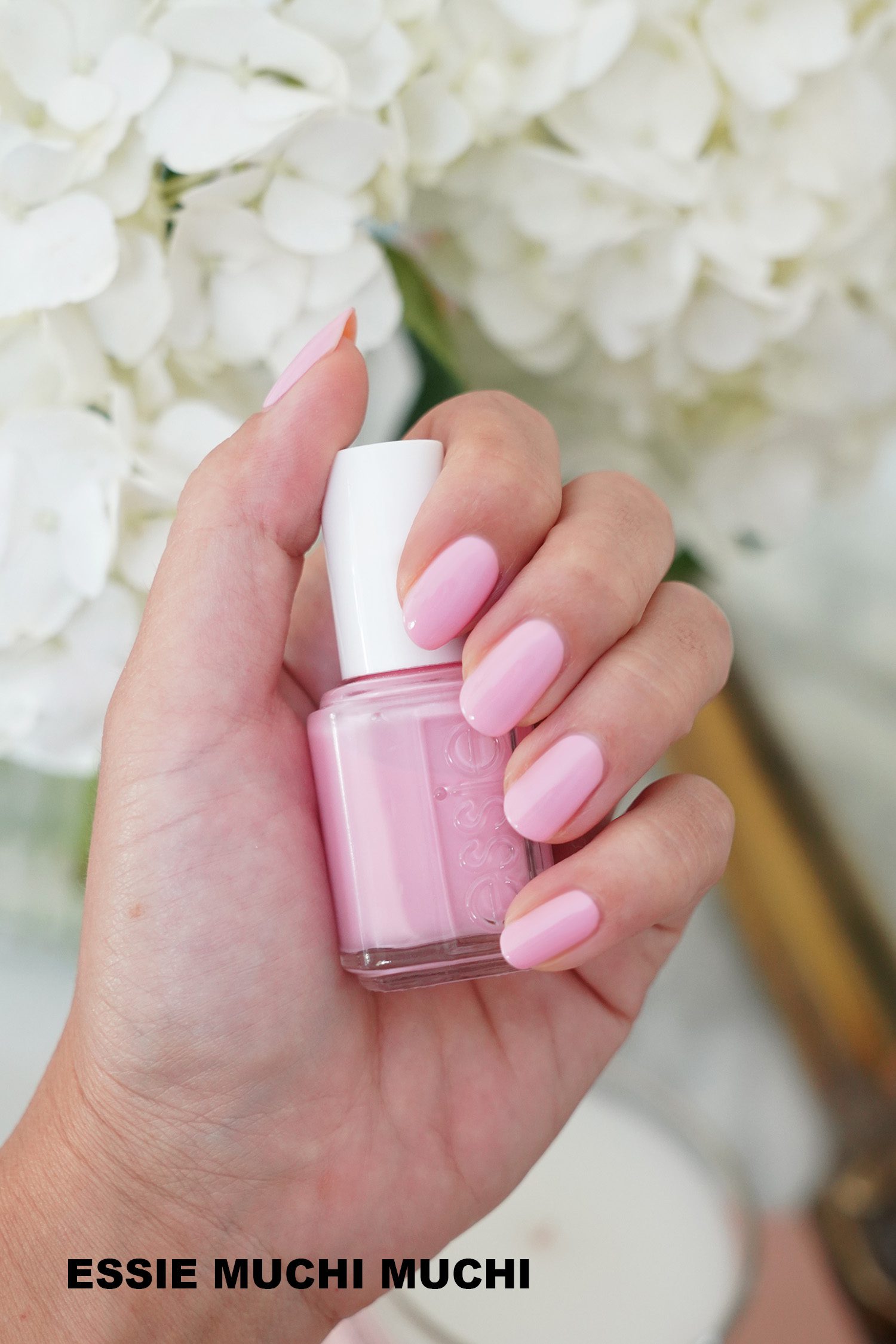 _________
Essie Gel Couture Polished and Poised ($11.50, Ulta) – A newer to me discovery, love that this is a really pretty light medium neutral warm pink that has full coverage but doesn't have too much white in it.
_________
For those who want a closer look at the brush applicators:
A few other posts you might find helpful!
Shop the Post:
What are your favorite light or pale pink colors to wear?