I hope you all had a wonderful Christmas Holiday! Andrew and I had a nice Christmas eve with close family. We made Christmas dinner at our house this year and tried making gingerbread houses too which was fun but super messy! I have a nail polish swatch roundup of a few colors I've been loving this season. I have been sticking with my usual neutrals for the most part this year but thought it was time to switch things up and play with some sparkle and shine.
OPI Naughty or Ice? is a pretty semi-sheer pearlescent white. It's similar to OPI Happy Birthday but the holiday Naughty or Ice pulls a little more champagne/warm.
_________
OPI Snow Falling For You is a metallic light pink. It has minimal visible brush strokes so it applies pretty smooth. I love this pretty pink!
_________
OPI Tinsel Tinsel Star* is a light blue-grey shimmer. It pulls on the sheer side with 2 coats (shown below). You can get more opaque coverage with 3.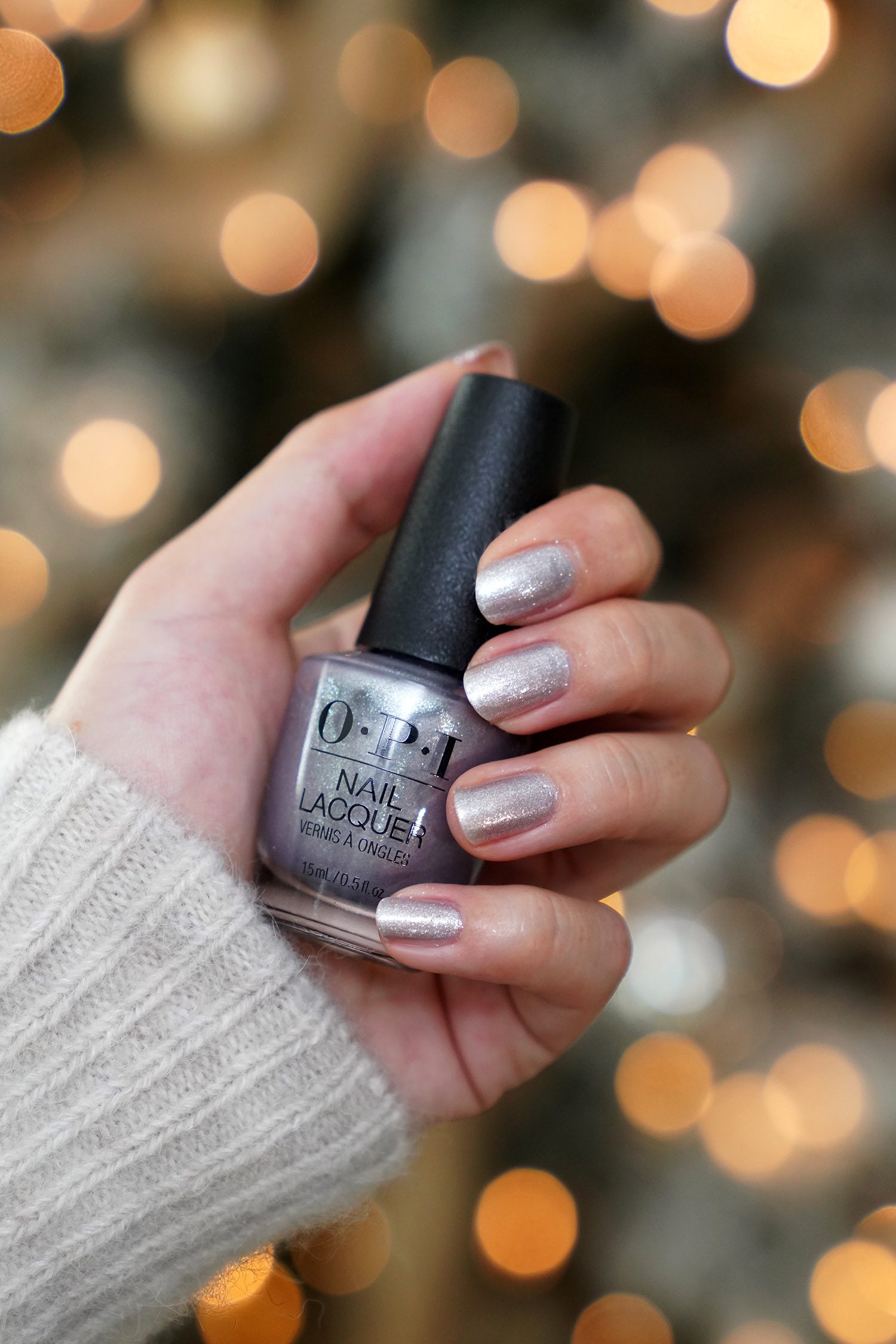 _________
OPI To All A Good Night* is a beautiful complex metallic gunmetal shade. It flashes different sparkles of silver, blue, grey. I love it for a deeper but fun color.
_________
OPI Merry In Cranberry is a pretty pearly cranberry shade. It has full smooth coverage with 2 coats.
_________
Dior Golden Snow* is a top coat. It has larger chunks of iridescent glitter. I applied it alone but it's fun over another color too!
_________
Smith and Cult Ceremony of Secrets* is a beautiful metallic pink. It has smooth full coverage with two coats.
_________
Smith and Cult A Little Lovely is one of the prettiest pink gold glitters I've ever tried. It has a beautiful pink gold base and tons of glitter mixed in.
_________
What have you been wearing on your nails this holiday?
Press samples have a * next to them. All others purchased by me.