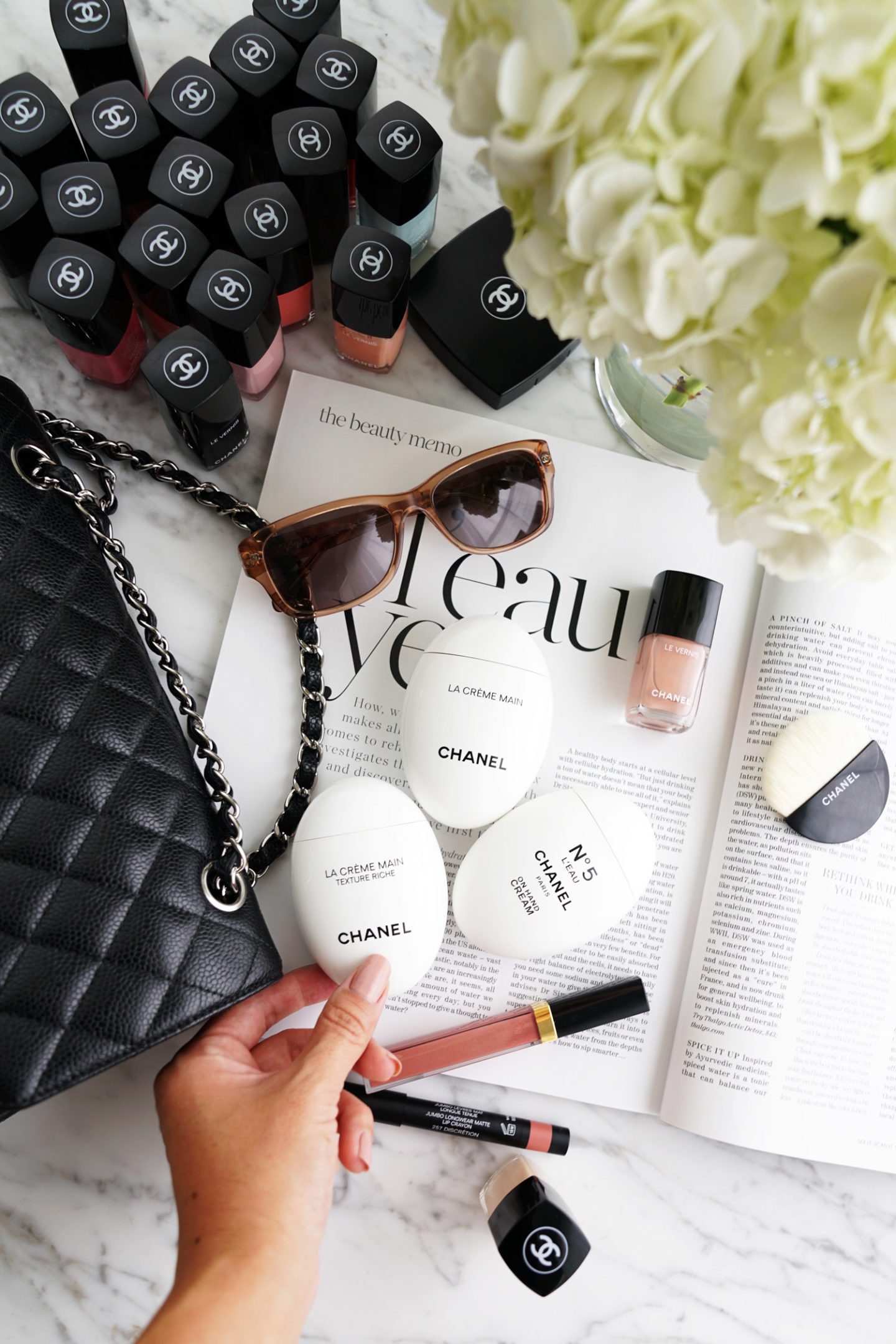 I've been a little absent on the blog and Instagram catching up on some things at home, doing some de-cluttering and also fixing up things at our house. I have a lot to share with you in beauty this week and today I have a review of the three Chanel Hand Creams that have launched over the past year. Chanel launched their first version La Creme Main Hand Cream last year in the cutest egg shaped packaging I've ever seen. The second launch was in a scented version called the On Hand Cream in the No 5 L'Eau which is a soft powdery version of the perfume. Most recently this fall Chanel released yet another formula called La Creme Main Texture Riche which is supposed to be a deeper richer texture that offers eight hours of hydration. I have thoughts on all three for you today.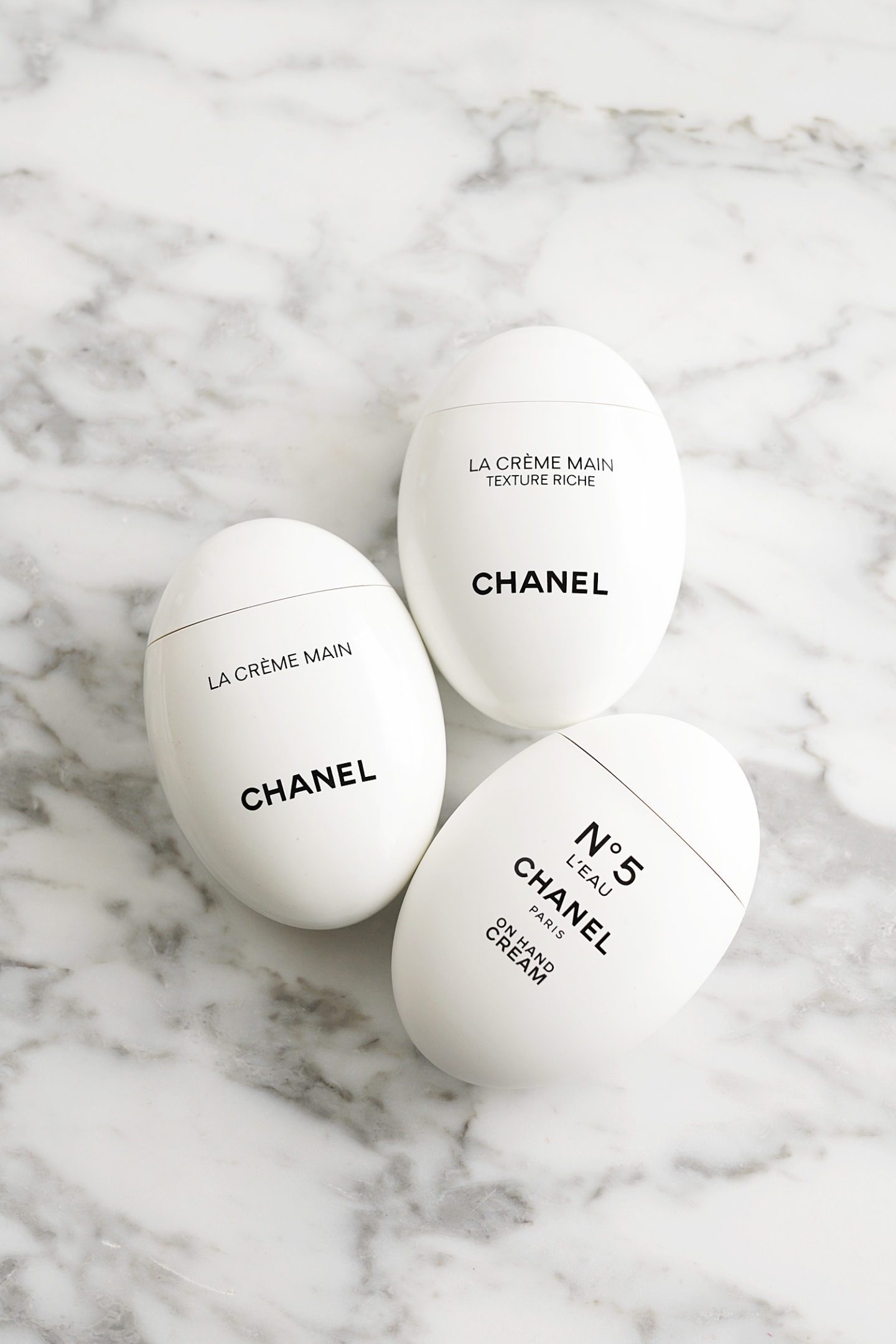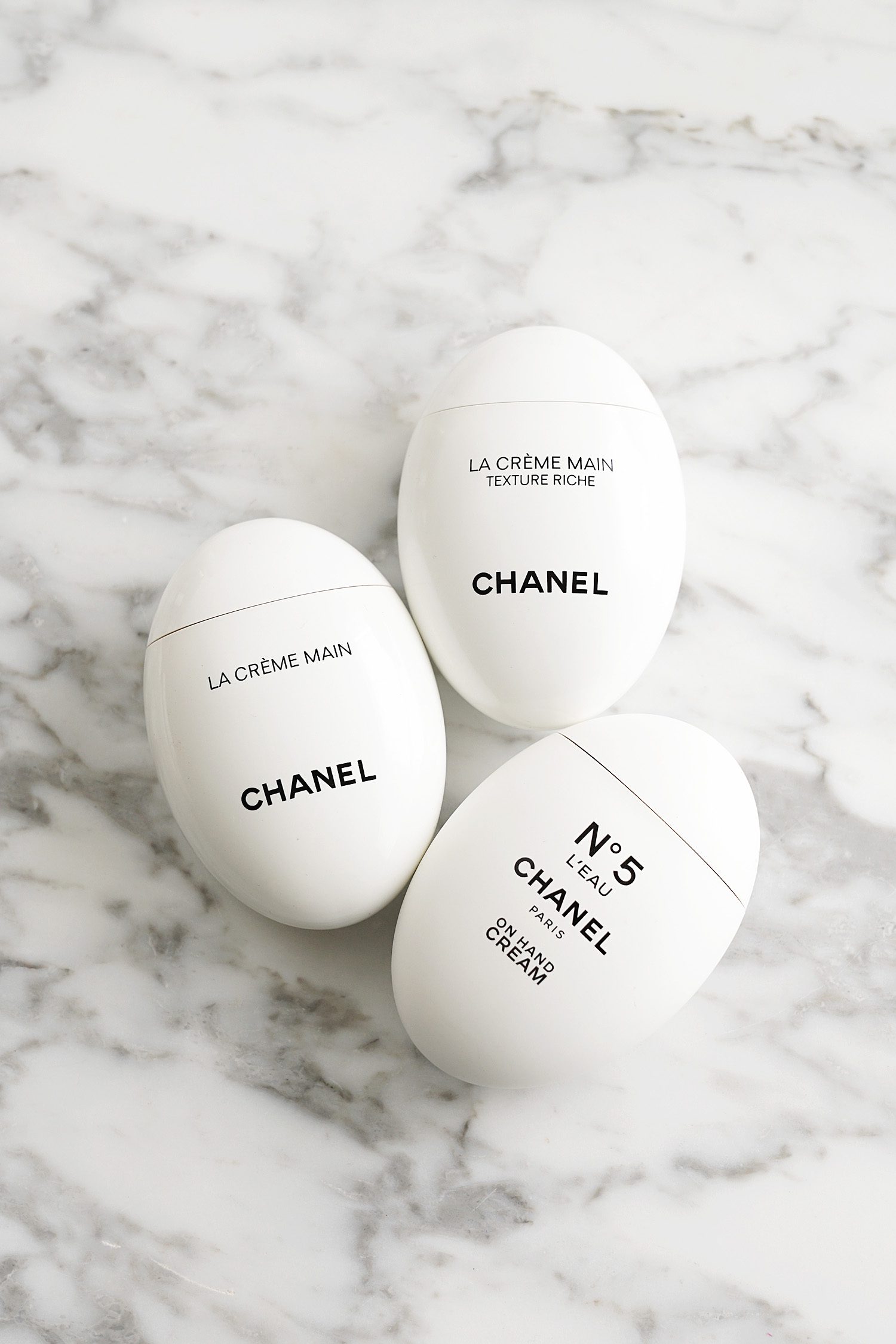 All of them are packaged the same way in a white squeeze tube shaped like an egg. The cap is removeable and I'm really happy to report it always clicks back on even when in a handbag. They run at $50 each for 1.7 fl oz/40 ml, made in France.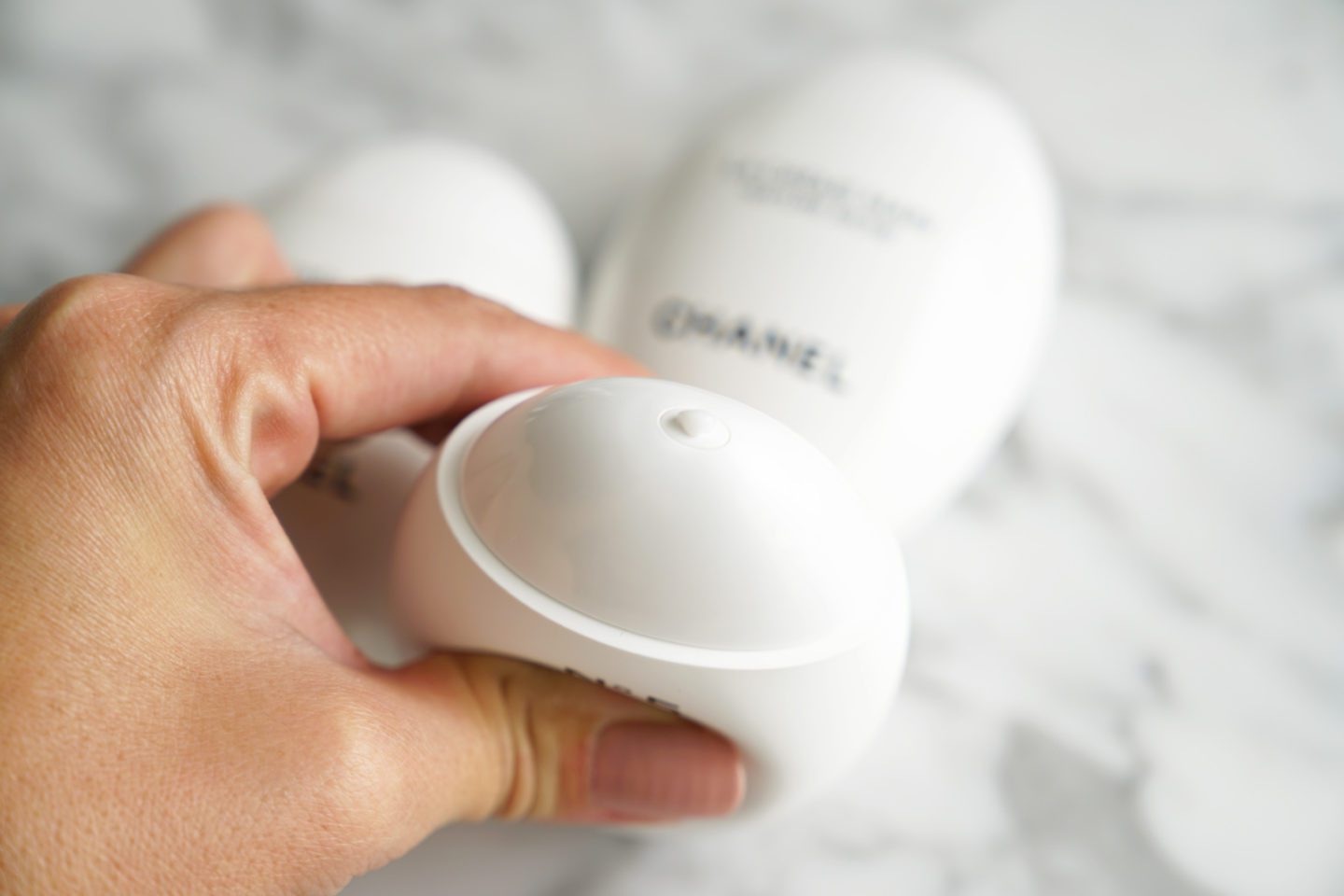 La Creme Main
I reviewed the original La Creme Main when it launched last year and still love it to this day. It's hit or miss for some. I like it because it has a velvety dry down without any sticky or emollient residue. It smells like a soft sweet floral with a clean linen-like feel. It's formulated to soften, smooth and brighten the hands. One I apply it, I do notice that my hands experience instant relief from dryness and they also look smoother (probably due to the silicone). The overall texture and feel is very lightweight, easy to blend and absorbs fast. If you have extremely dry hands or cuticles you will need something stronger like L'Occitane's Shea Butter Hand Cream or Kiehl's Ultimate Strength Hand Salve.
Shown above, Le Vernis in Organdi, Le Vernis in Nuvola Rosa, Le Rouge Crayon Discretion, Rouge Coco Gloss in Melted Honey and Bourgeoisie, my kitty is obsessed with the shape as well, whenever he sees it, he guards it like it's his lol! I have gotten quite a few scratches trying to grab it back.
Ingredients: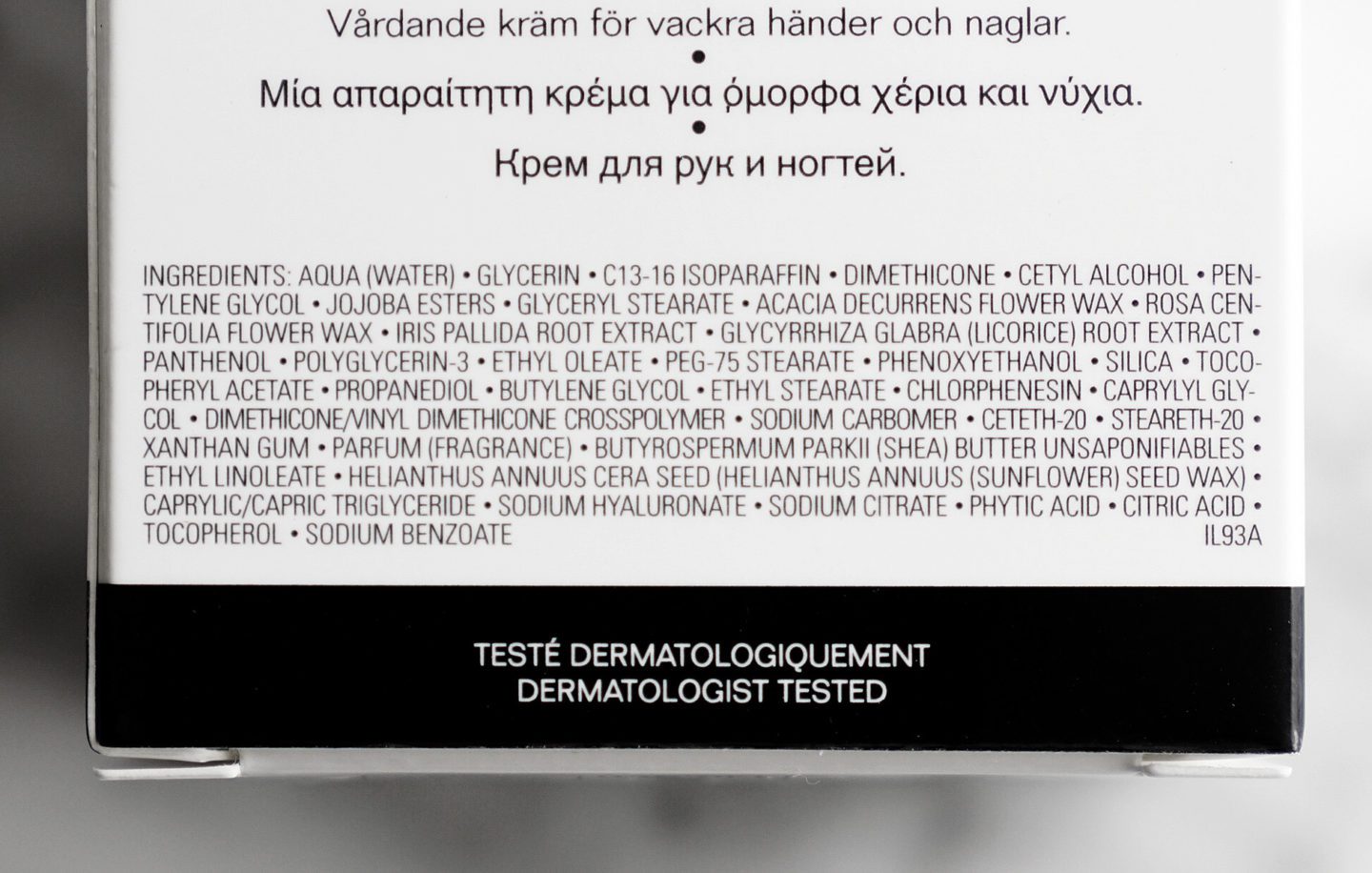 No 5 L'Eau On Hand Cream
The second version is the No 5 L'Eau On Hand Cream scent which is a soft powdery version of the perfume. I really love the Eau de Toilette but the hand cream has a more powdery feel to it. The scent lingers a long time and is fairly strong for a hand cream. It also offers light moisture with a soft emollient finish like a lightweight lotion. It does dry down nicely but doesn't quite have the same velvety feel as the others do. Since I wear other perfumes this isn't one I reach for often unless I'm wearing the Chanel No 5 L'Eau as the hand cream is pretty strong.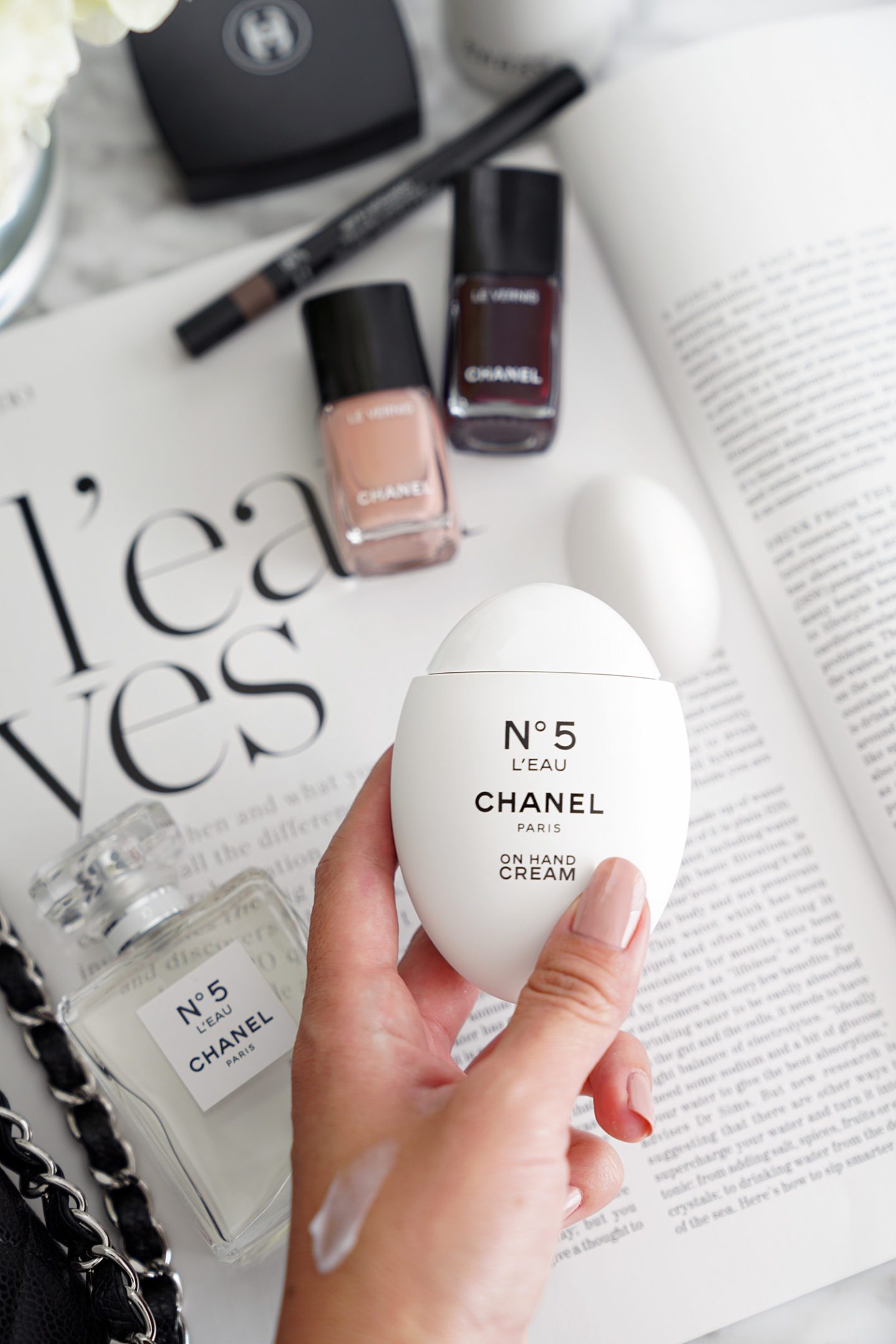 On the nails, Organdi, review of the perfume here, review of the body spray here: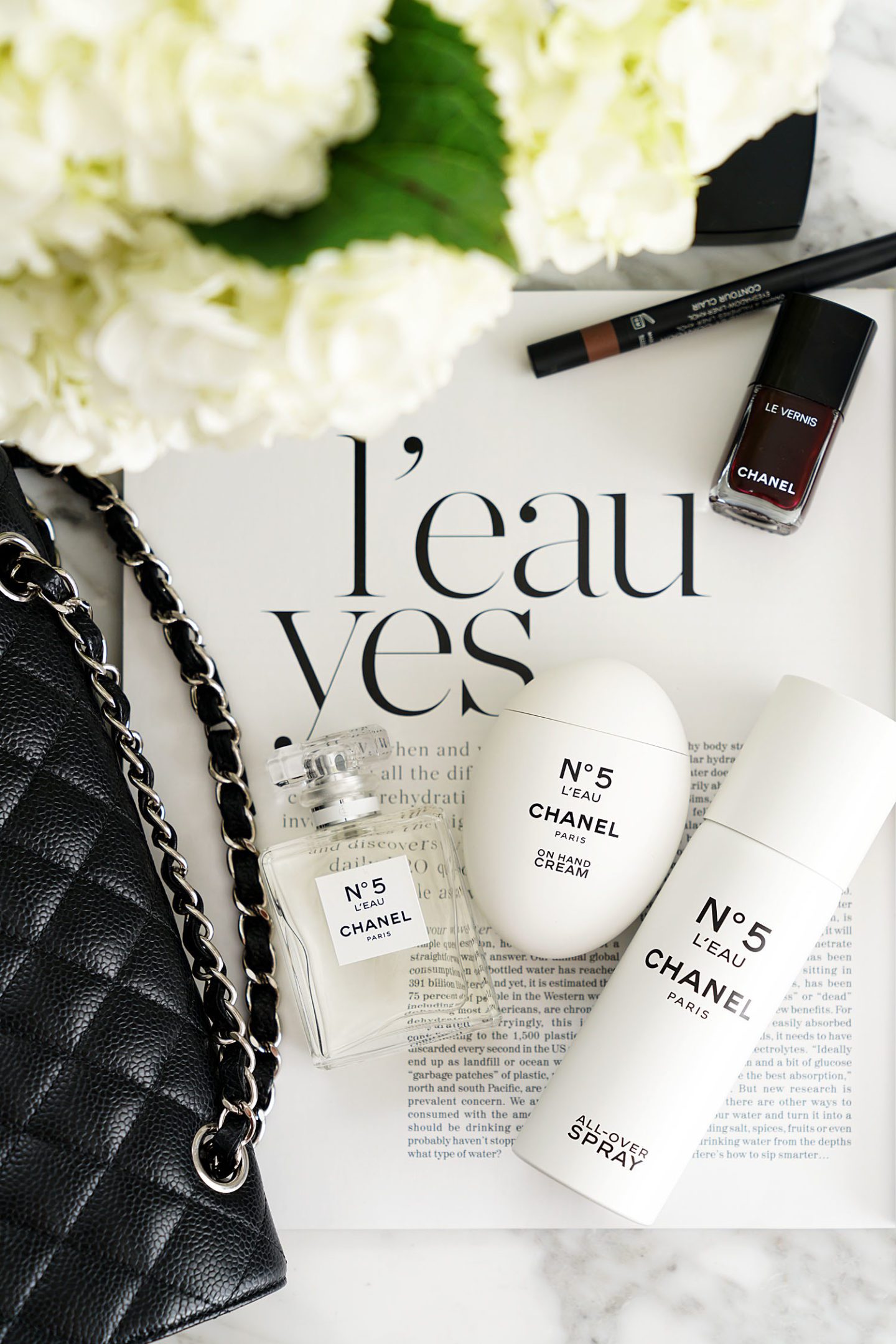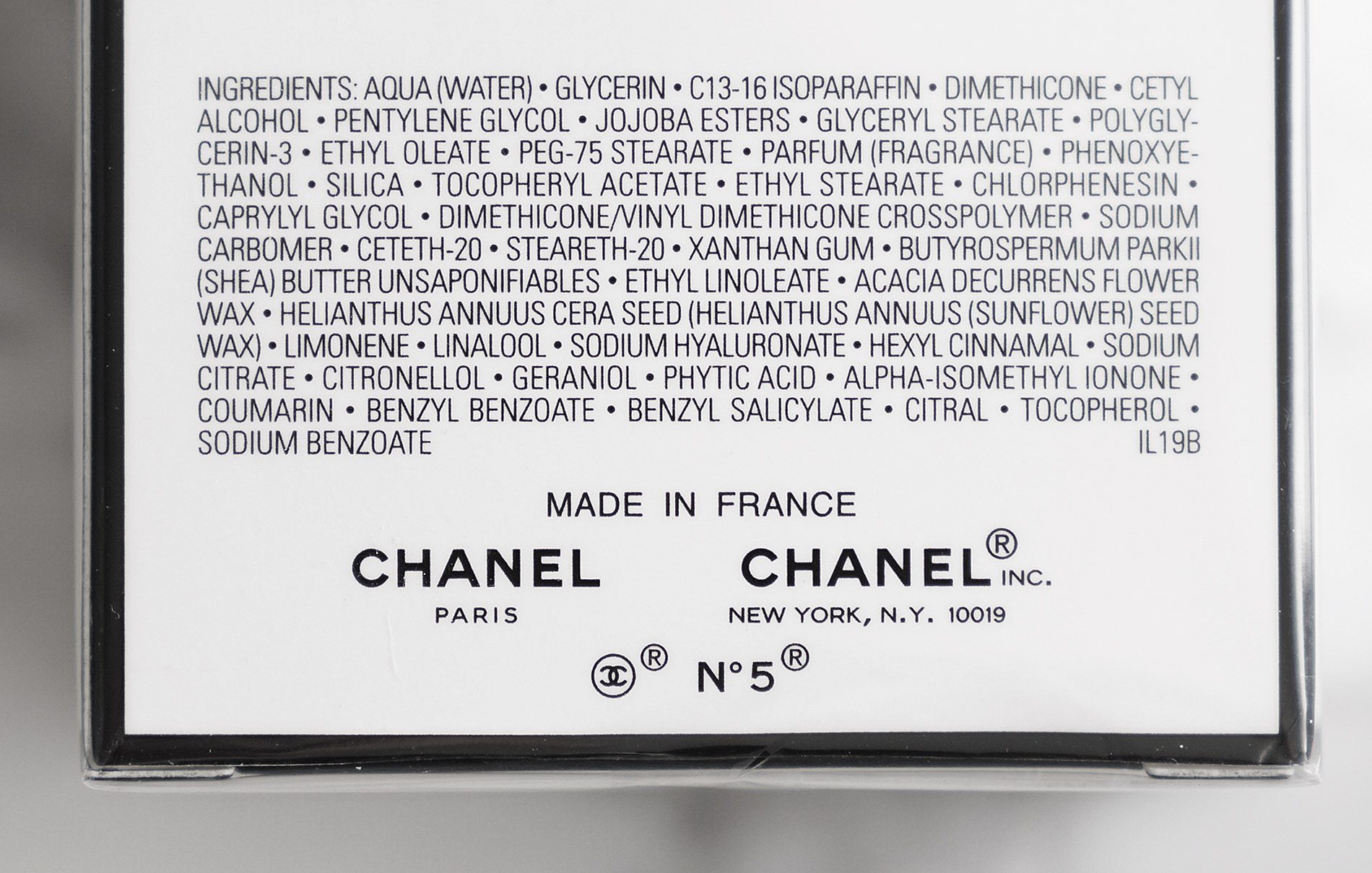 La Creme Main Texture Riche
The newest version is the La Creme Main Texture Riche. This has a noticeably thicker feel than the original and also has more moisture while still having that velvet dry down feel. Chanel reports that this offers eight hours of hydration. I can't say for sure exactly how long I felt it on the skin, but when I apply it in the morning I don't feel the need to reapply anything throughout the day. It's thicker with a product called May Rose Wax so it creates a veil of moisture on the skin that stays put without being heavy. It has a similar scent to the original hand cream which I noticed stayed there for hours.
Shown above, Rouge Coco Gloss 172 Tendresse and Stylo Ombre et Contour in Contour Clair, perfume is Les Eaux de Chanel Biarritz (review soon)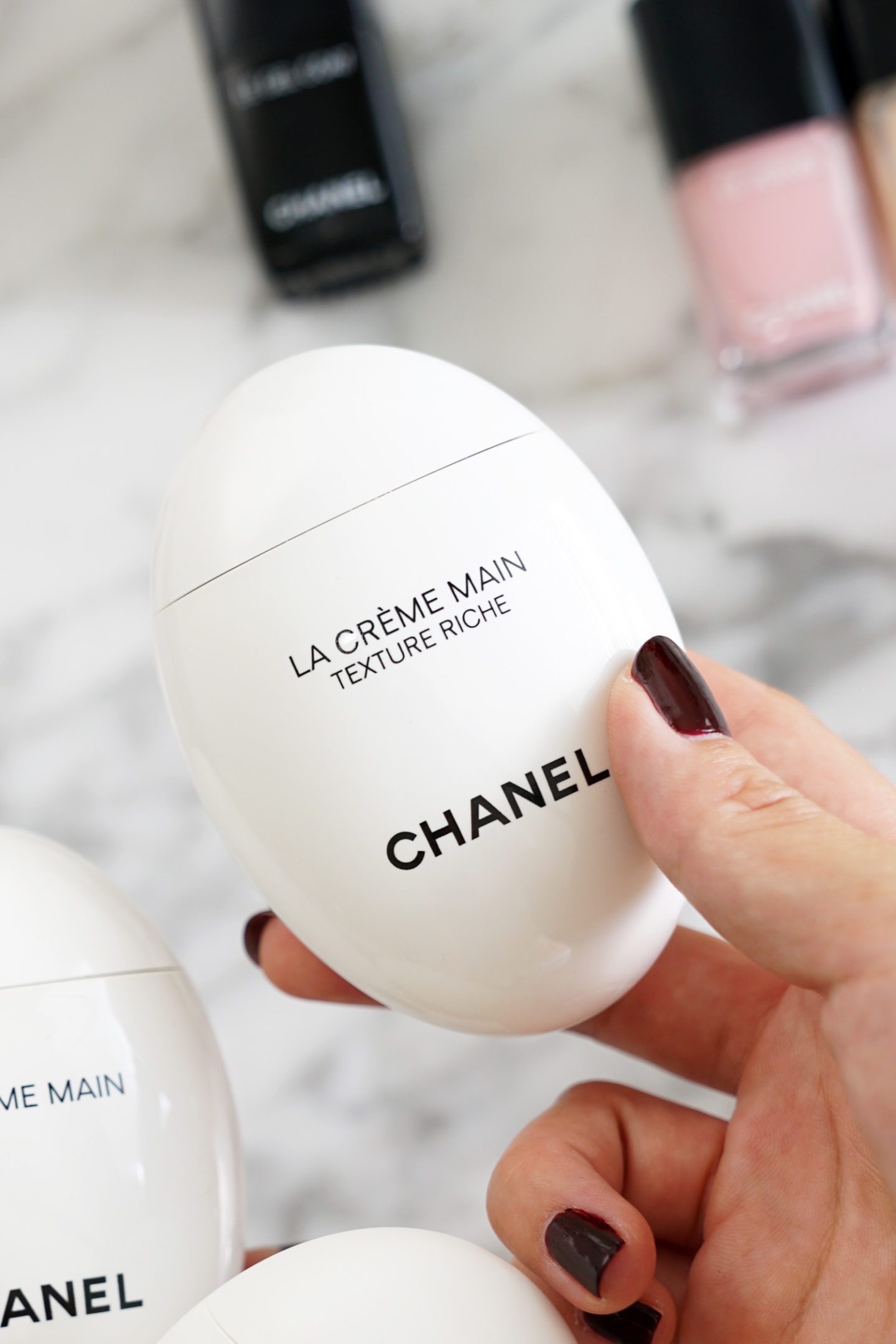 On the nails, Rouge Noir
Another look at the packaging:
Packed into the cutest little zip pouch I ordered from The Daily Edited (top also shown here).
I really love all three. I'm partial to the original version just because it works so well for humid weather conditions, night or day. I keep one by my bed and often one on my desk to apply as needed. It works well at night because there's no greasy residue so if I touch my pillow or face it doesn't feel sticky. The scent is pleasant as well so it doesn't interfere with perfume. Going into the dry winter season I think I'll really like the Texture Riche. It does make the hands feel softer and has a thicker feel without being too thick.
I'm going to start up giveaways again! I'll be doing one per week either on the blog or Instagram @beautylookbook. This round, one person will receive all three Chanel hand creams. Open internationally but you must be 18 years or older. See terms and conditions in widget for all the details. Runs through Friday October 12th. Winner will be selected within 48 hours after giveaway ends and must respond to e-mail from me within 24 or another person will be selected in their place. To qualify for a chance to win you must complete ALL THE STEPS in the widget. Partial entries will not be considered. Not sponsored or affiliated.
You can find the Chanel La Creme Main, La Creme Main Texture Riche at all Chanel retailers. Also available online at Chanel.com. All purchased by me. Have you tried any of these yet? Did they work for you?