Sisley launched their new Phyto-Rouge Shine Lipsticks ($60, refills are $48) and I have six to share swatches of today. I'm always excited for Sisley newness and I was thrilled to see new spring colors for lips in a shine formula (I'm all about a glossy lip!). The Phyto-Rouge Shine Lipsticks are extremely steep in price at $60 each. They are refillable with the refills being $48 each (still very spendy). I think these are the best shine lipsticks I've ever tried.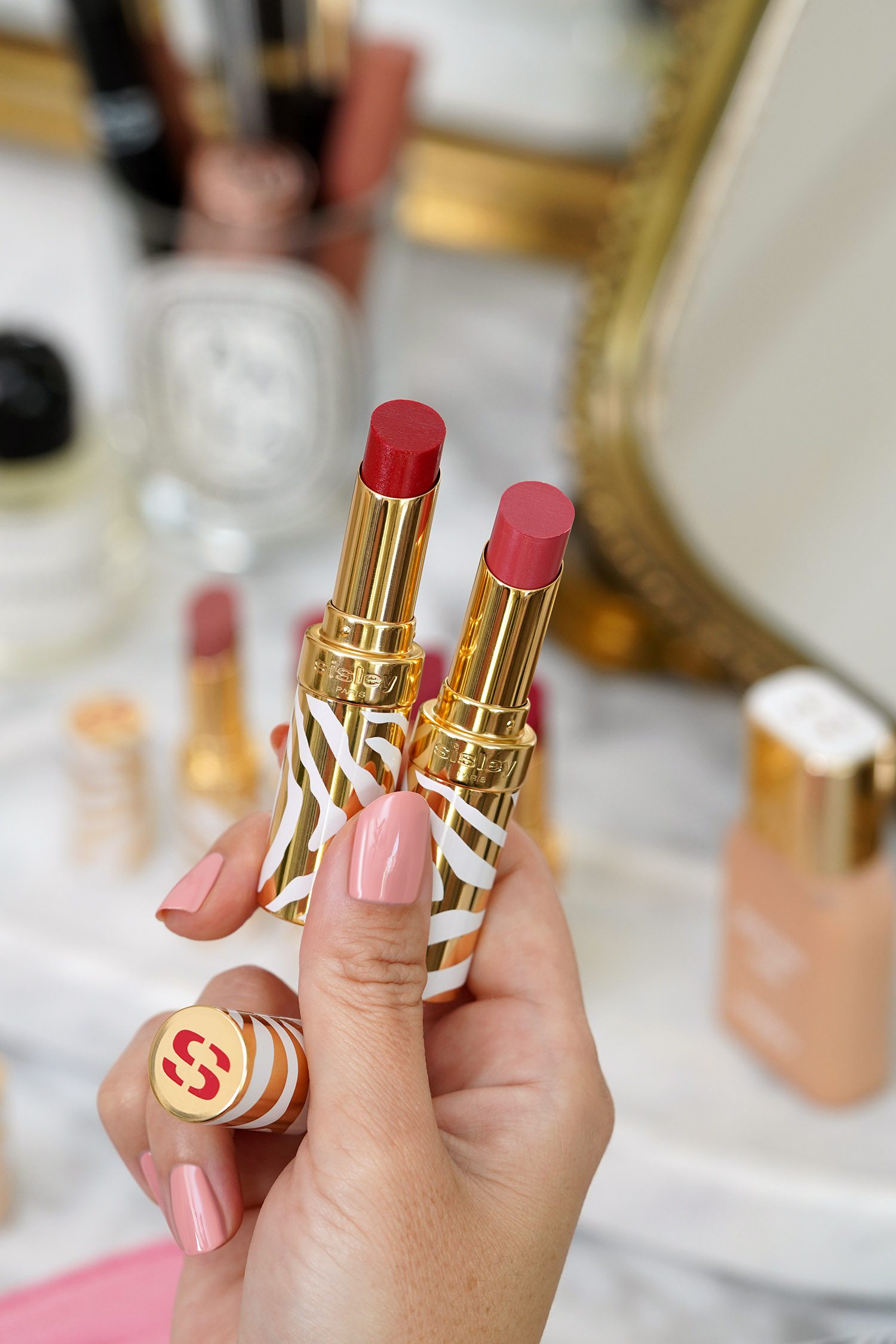 The Phyto-Rouge Shine Lipsticks have medium buildable coverage. I think the color payoff is exceptionally good for a shine lipstick. These feel very comfortable on the lips. They're like a balm + lipstick + gloss hybrid in one. They glide perfectly on the lips and the texture is perfect: smooth, creamy, not too soft, not too thick, perfectly hydrating. There is a subtle sweet vanilla like scent.
Lips feel smooth and hydrated with these. There is a slight plumping effect with the shine and hydration but it doesn't feel like a plumping lip product.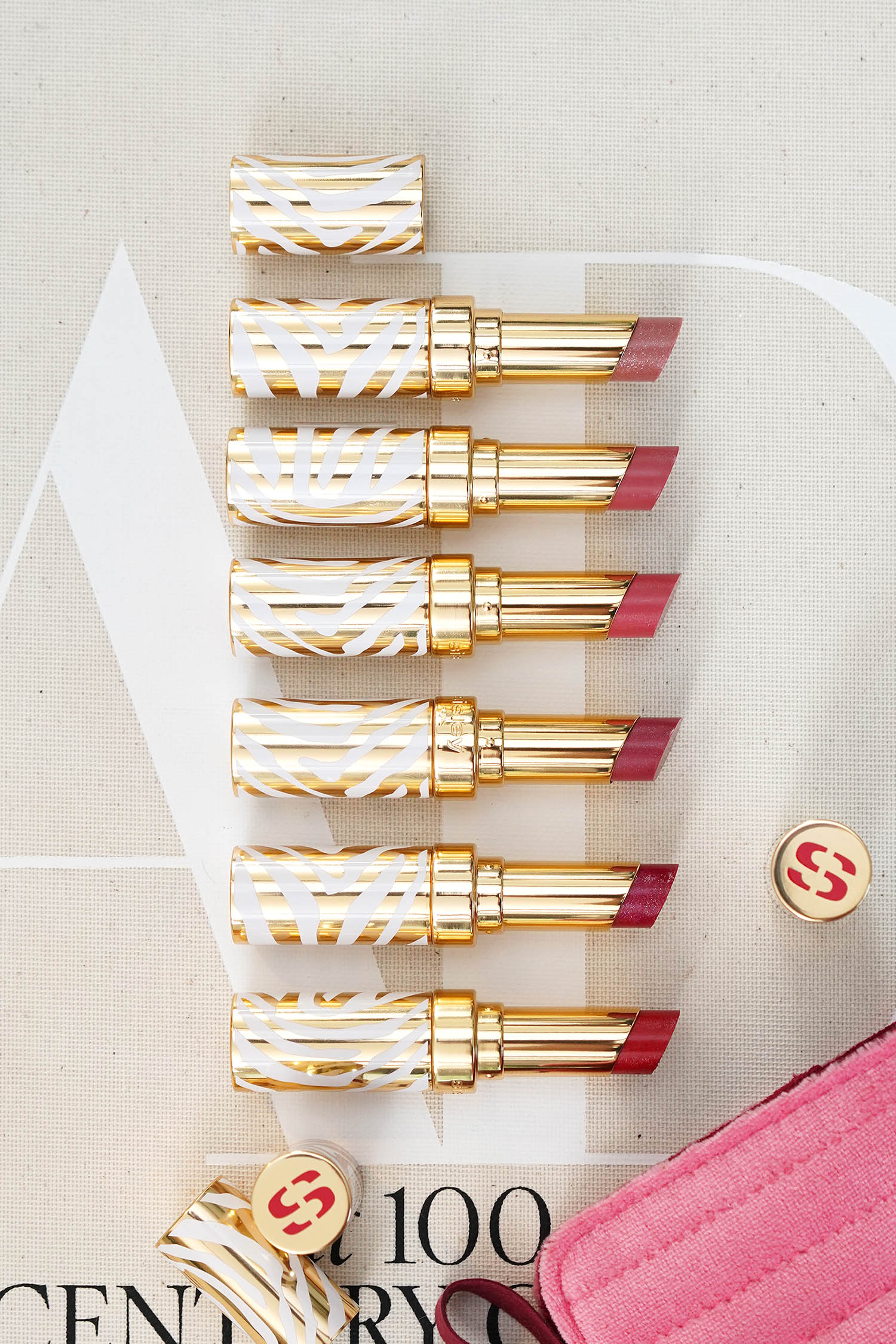 The Sisley team kindly sent four to review. I purchased two more. The colors are flawless straight out of the tube. I couldn't ask for more in a shine lipstick formula. Lasting power is pretty good for a shine lipstick. It won't be super long wearing as it is a glossy finish but it's a lipstick I don't mind reapplying throughout the day.
10 Sheer Nude is a sheer light nude pink with a subtle sparkle, coverage is impressive for a nude this light in color (a lot of colors like this are either too pale or too sheer on me, but this one is perfect!)
11 Sheer Blossom is a warm cream pink with a hint of peach
20 Sheer Petal is a perfect pink cream
21 Sheer Rosewood is a pretty rose pink with a slight shimmer
22 Sheer Raspberry is a perfect raspberry pink with a subtle silver shimmer
40 Sheer Cherry is the perfect true cherry red with shimmer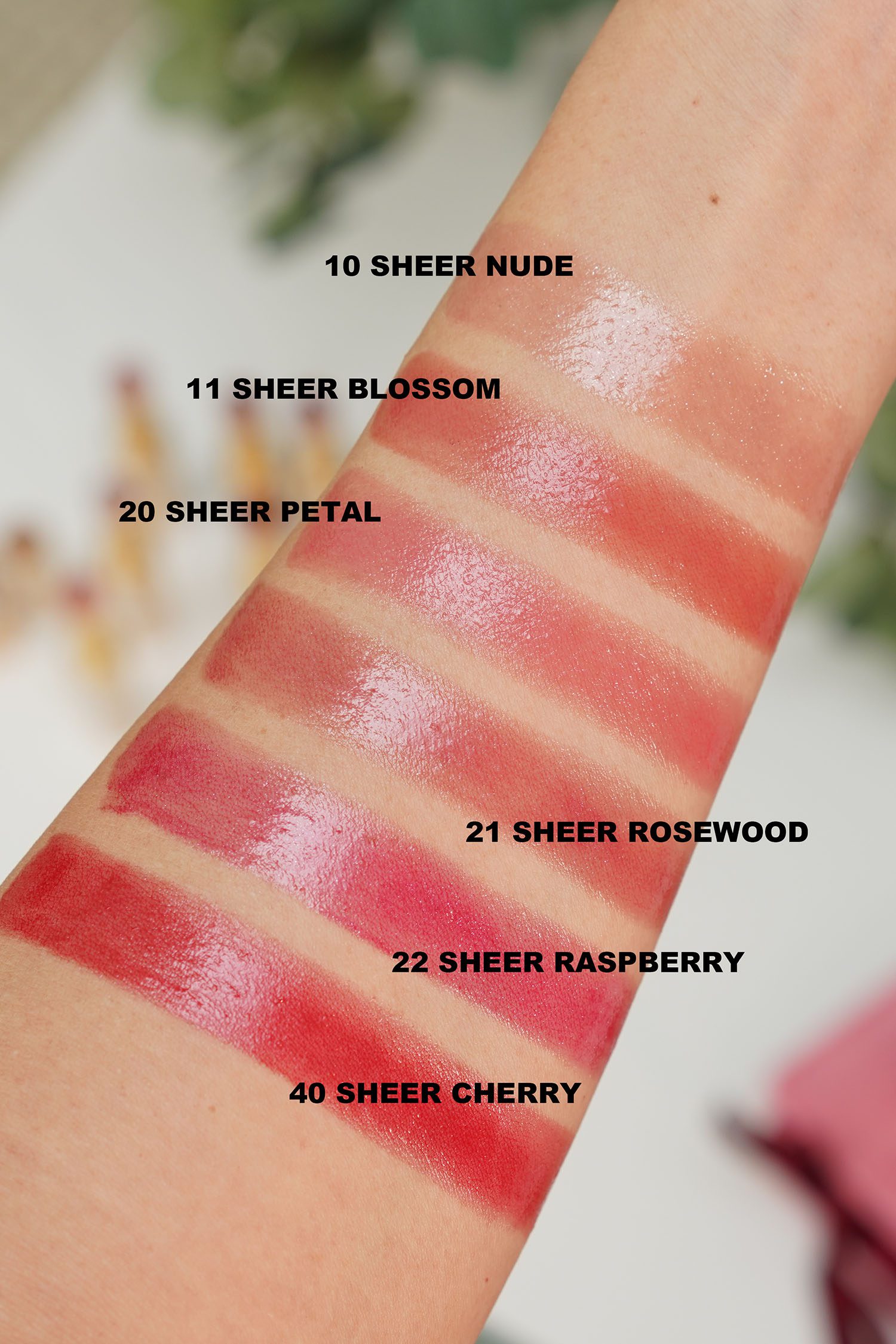 Below wearing:
Every single color I tried is perfect. It's hard to pick a favorite although I love Sheer Blossom and Petal – I love the pink tones! I think I have a good color selection right now although I have been eyeing the Sheer Cocoa and Coral colors. I decided to wait and splurge on some of the new Chanel Rouge Allure L'Extrait Lipsticks (review coming soon).
Have you tried the new Sisley Phyto-Rouge Shine? Available at Sisley, Nordstrom, Neiman Marcus, Saks Fifth Avenue and all other Sisley retailers. Are you team shine or team matte when it comes to lips?
Shop the Post:

Four of the Sisley Phyto-Rouge Shine Lipsticks provided for review. Two purchased by me.