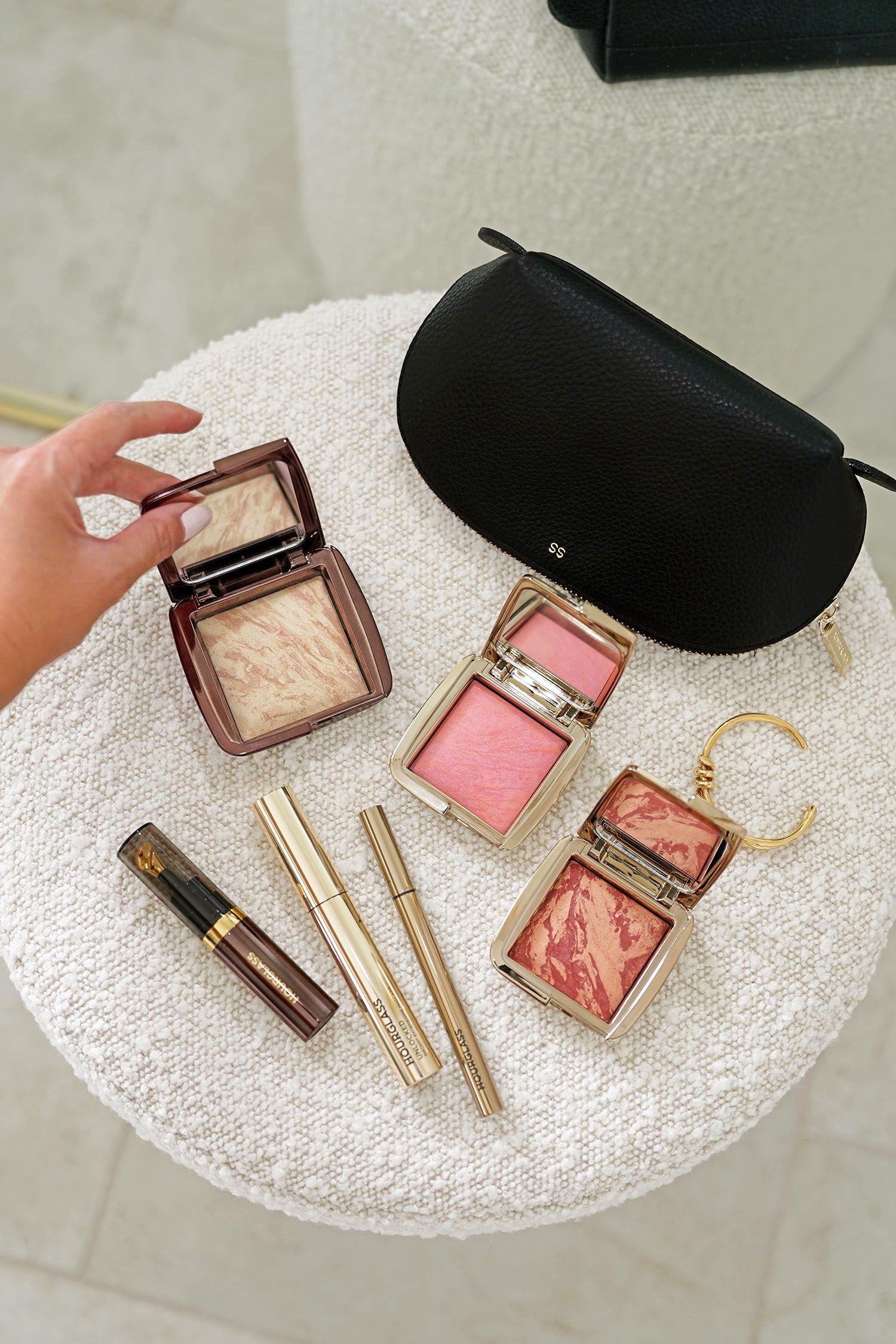 Hourglass launched a few new things recently and I have a new Hourglass haul roundup featuring products for eyes, lips and cheeks. Everything is available at Sephora and Hourglass Cosmetics. In today's roundup:
Ambient Lighting Infinity Powder
The latest addition to the Ambient Lighting Powder line is the new Ambient Lighting Infinity Powder. This has a mix of two Ambient Lighting Powders and a Strobe Highlighter in one swirled compact. I wasn't exactly sure what this was intended for – is it a highlighter? Setting powder? Blurring powder? On my medium tan skin I found it to be a good finishing powder to use after my foundation and regular powder. It acts like a soft glow powder to add some radiance all over.
Color is sheer – it looks like a beige yellow with some pink swirls in the compact. On the skin I think your mileage will vary depending on skin tone but for me it's sheer and subtle enough to use all over the face. The effect is subtle but still noticeable on my skin. I don't think it's different enough from the Diffused or Dim Light to justify owning but I do like how it looks on the skin.
I've read a few people said this made their skin look dry. This was not the case at all for me. However I do think some shimmer powders can emphasize dry patches or lines if the color is either too light or too matchy. Sometimes pale pink or pale champagne highlighters look terrible on my medium skin because the shimmer emphasizes lines.
Product is sheer so this will look different on you depending on your skin tone and undertone. Swatch comparisons below for reference: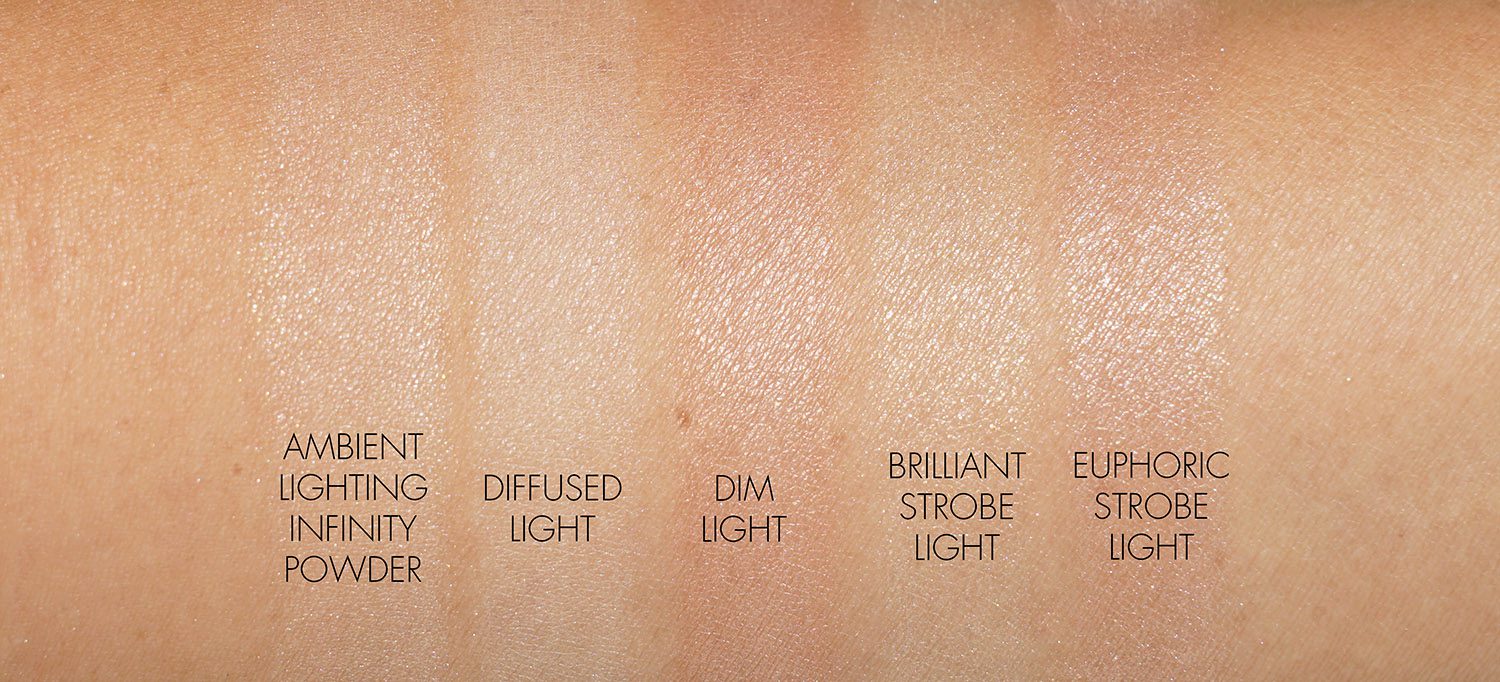 Ambient Lighting Blushes
There are two new Ambient Lighting Blushes in Sublime Flush which is a soft pink shimmer (this was in Ghost 2019 palette) and At Night which is a brick red mixed with pink champagne. Both are really lovely! Pigment is medium but easy to build or sheer out. On me lasting power is very good – they stay put all day. Swatch comparisons to a few other blushes, they look really similar on my arm but they definitely look different on the face: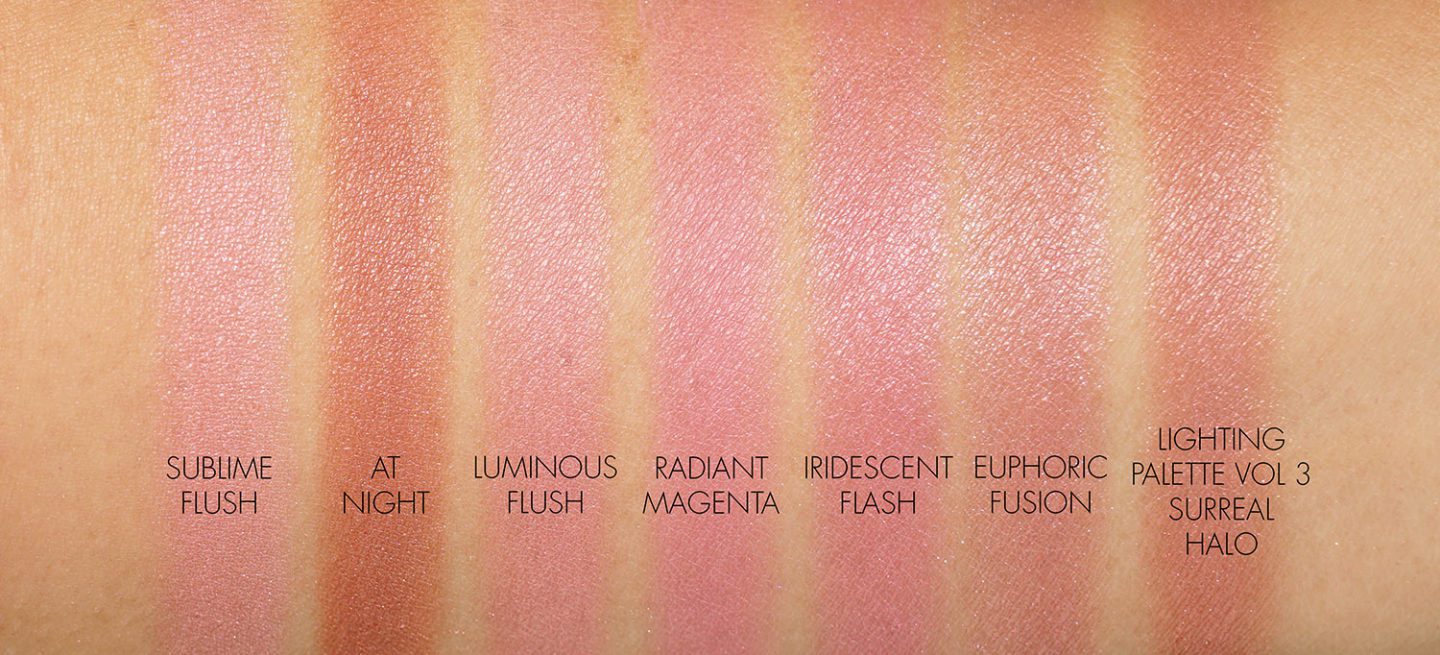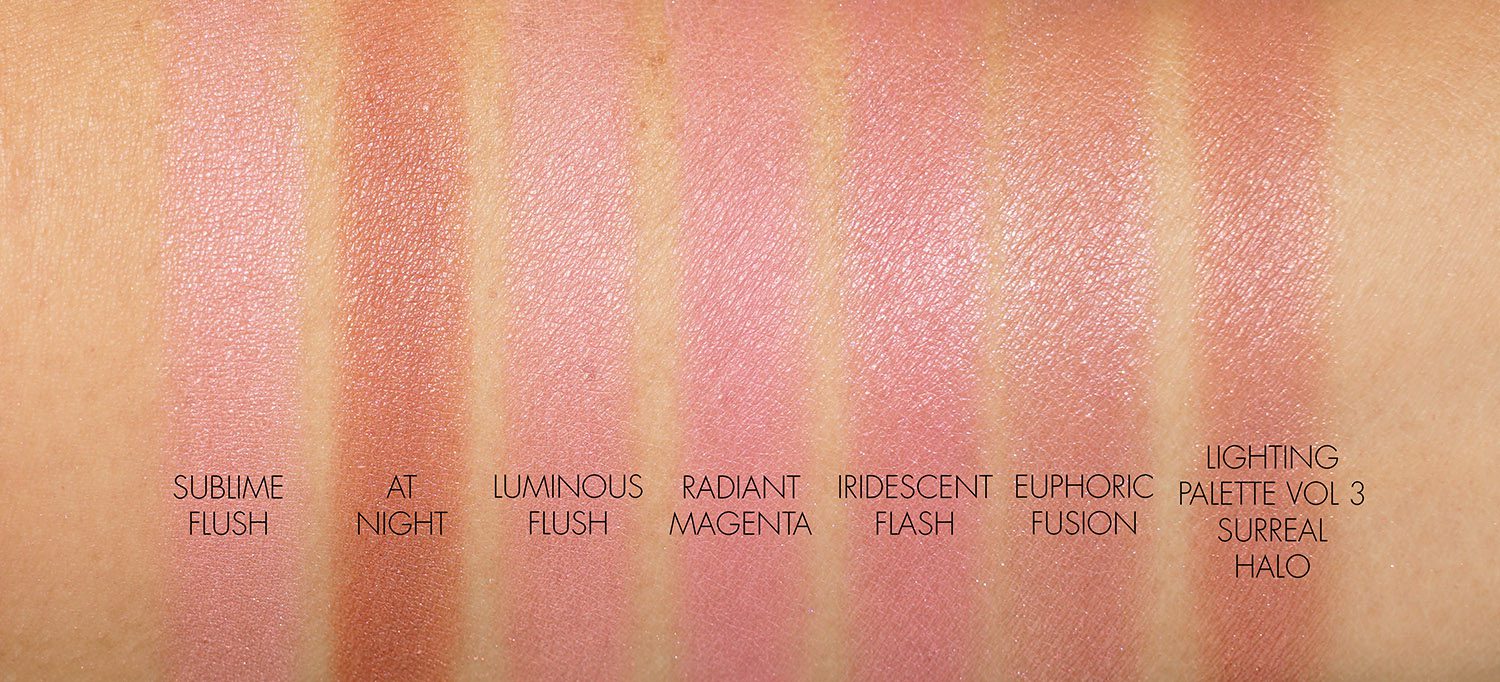 Sublime Flush is not quite as deep or flushed on my medium tan skin but definitely shows up. Since I'm a bit darker than normal it is almost light a highlighter.
Below wearing the Hourglass Ambient Lighting Blush in Sublime Flush with the No. 28 Lip Oil in Adorn. Beauty breakdown:
At Night is a really pretty soft almost diffused brick red on the skin. It's very wearable and for me one of the more unique colors. I think this is the perfect transition to fall. It's not too dark or dramatic.
Below wearing the At Night Blush with At Night Lip Oil
No 28 Lip Treatment Oil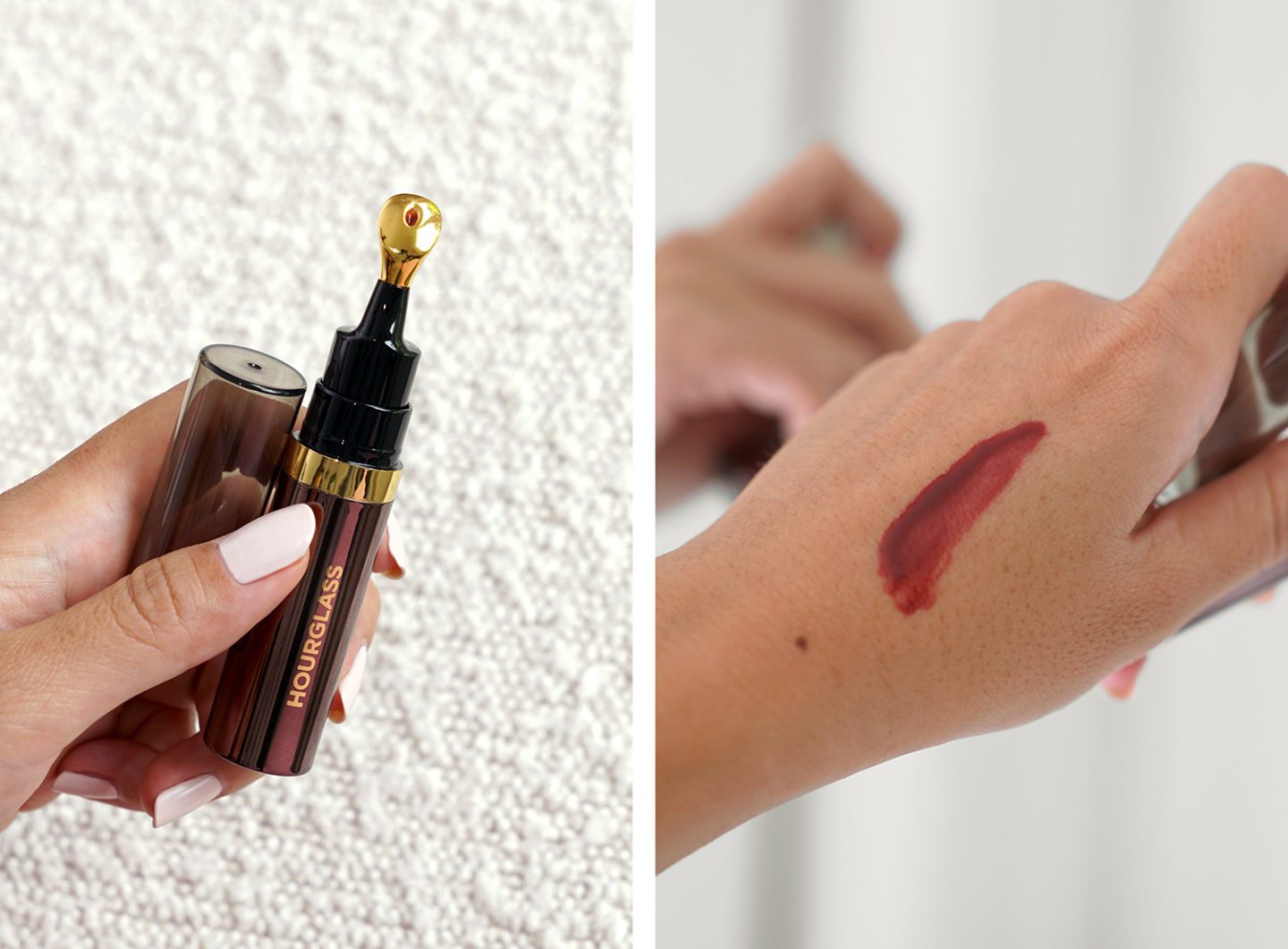 I've been a huge fan of the No 28 Lip Treatment Oils even though I think they are crazy expensive. At Night is a medium-sheer brick red with blue tones on my skin. I believe it was a limited-edition release a while ago but it slipped my radar until now. The color itself will fade within a few hours but since it's an oil it fades evenly and nicely so you don't have that dark ring around the edges. This is a nice red option that isn't too bright or deep – it's the perfect red for those who feel like they can't pull off reds. It's what I had hoped the Victoria Beckham Bitten Lip Tint would be (which turned purple on my lips).
Swatched next the other Lip Oils I have and a few shades I thought might be similar including the new Charlotte Tilbury Collagen Lip Bath in Walk of Shame and Pat McGrath LUST Gloss in Flesh 6 (swatched here).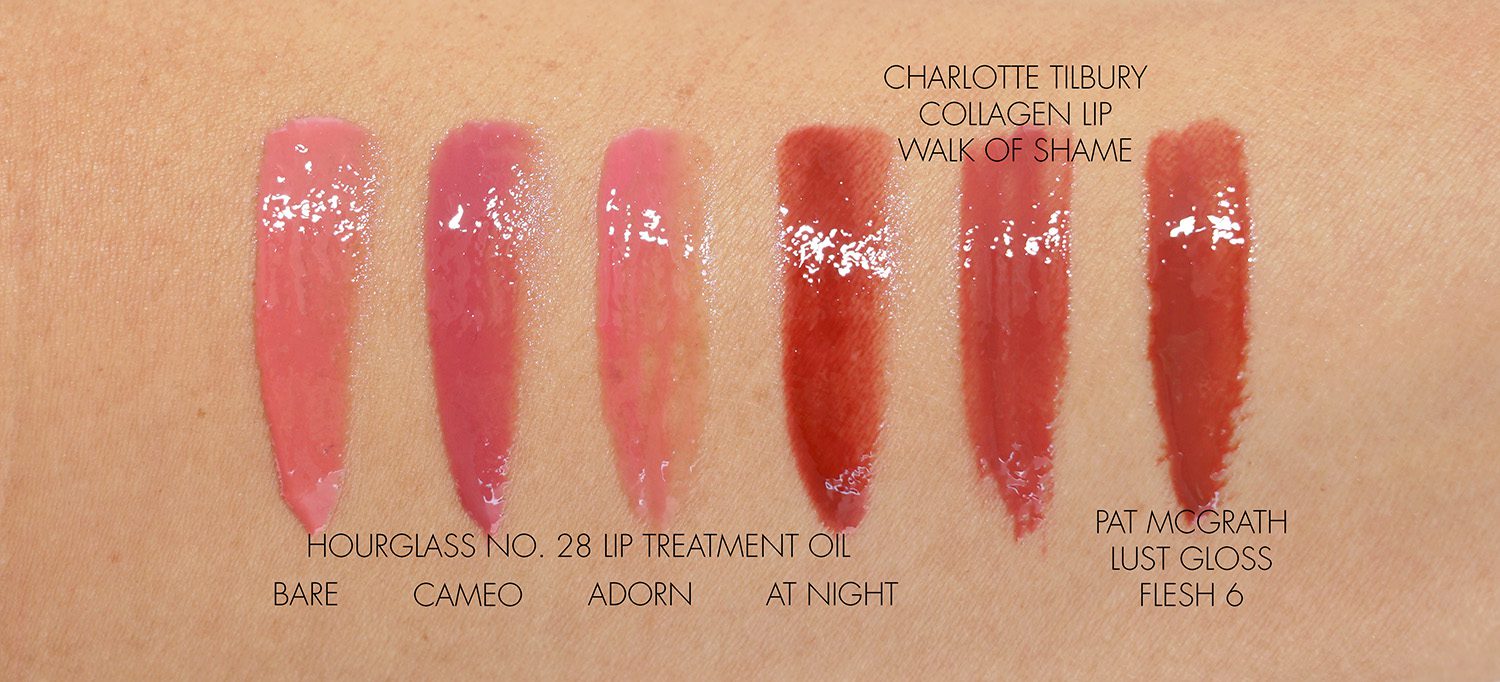 Unlocked Instant Extensions Mascara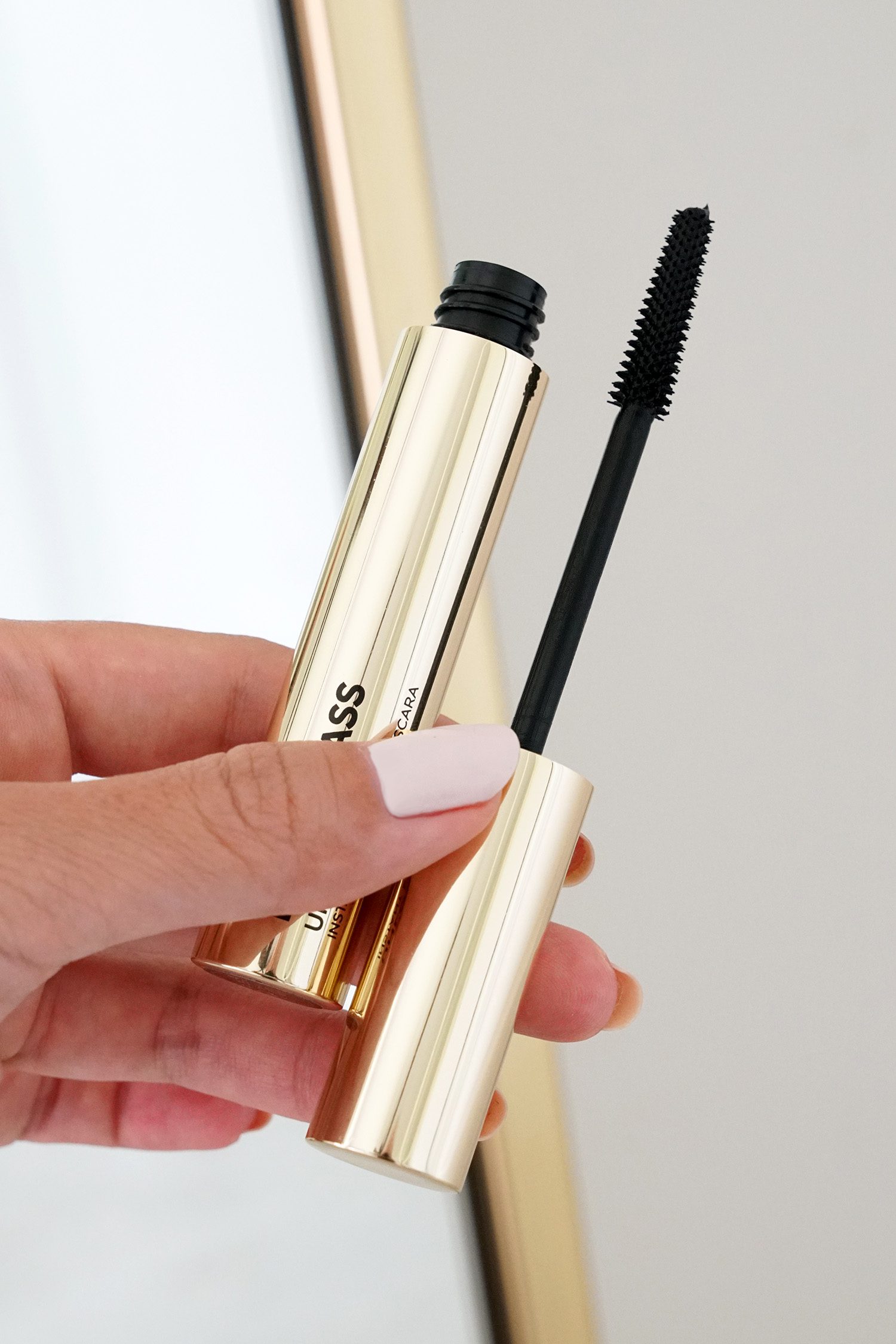 Mascara is a category I just don't get excited about. I feel like most of them are hype but in all fairness I have wimpy lashes which will rarely holds the curl and since they are very straight it often looks like I don't have any. The Unlocked Instant Extensions Mascara is a tubing mascara which I found ok for a tubing formula. It takes 2-3 uses to get it going for me. I found it did lengthen and added nice volume but it had zero holding power for the curl and it made my lashes straighten out. I prefer the Caution Extreme formula from Hourglass, but out of all the new formulas that have launched this year I feel like the best ones are the new Pat McGrath Dark Star and Kosas Big Clean. A lot of you have mentioned you love the Ilia Limitless Lash which I did try and like the look of, but think I'm allergic to (my eyes got terribly itchy with this one).
Bottom line I think it's ok. Didn't work for me but most formulas don't. If your lashes can hold the curl and you don't mind tubing mascaras then I do think it's worth a try.
Voyeur Waterproof Liquid Liner
The Hourglass Voyeur Waterproof Liquid Liner isn't a new launch but it's been on my radar for some time. I had high hopes as I love their 1.5 MM Mechanical Gel Liner. My feelings are mixed – it does give a super deep glossy black finish and is indeed waterproof on me. Cons for me are the dry time isn't quick so it smudges if I blink without letting it dry. Once it sets it does stay put. The other downside for me is the brush. It's like a felt tip which is very delicate and after one use already looks like it will wear down. Since the applicator is kinda essential I don't think I will be repurchasing. The Tom Ford Eye Defining Liquid Liner Pen and Cle de Peau Intensifying Liquid Eyeliner are far superior and 100% worth the splurge.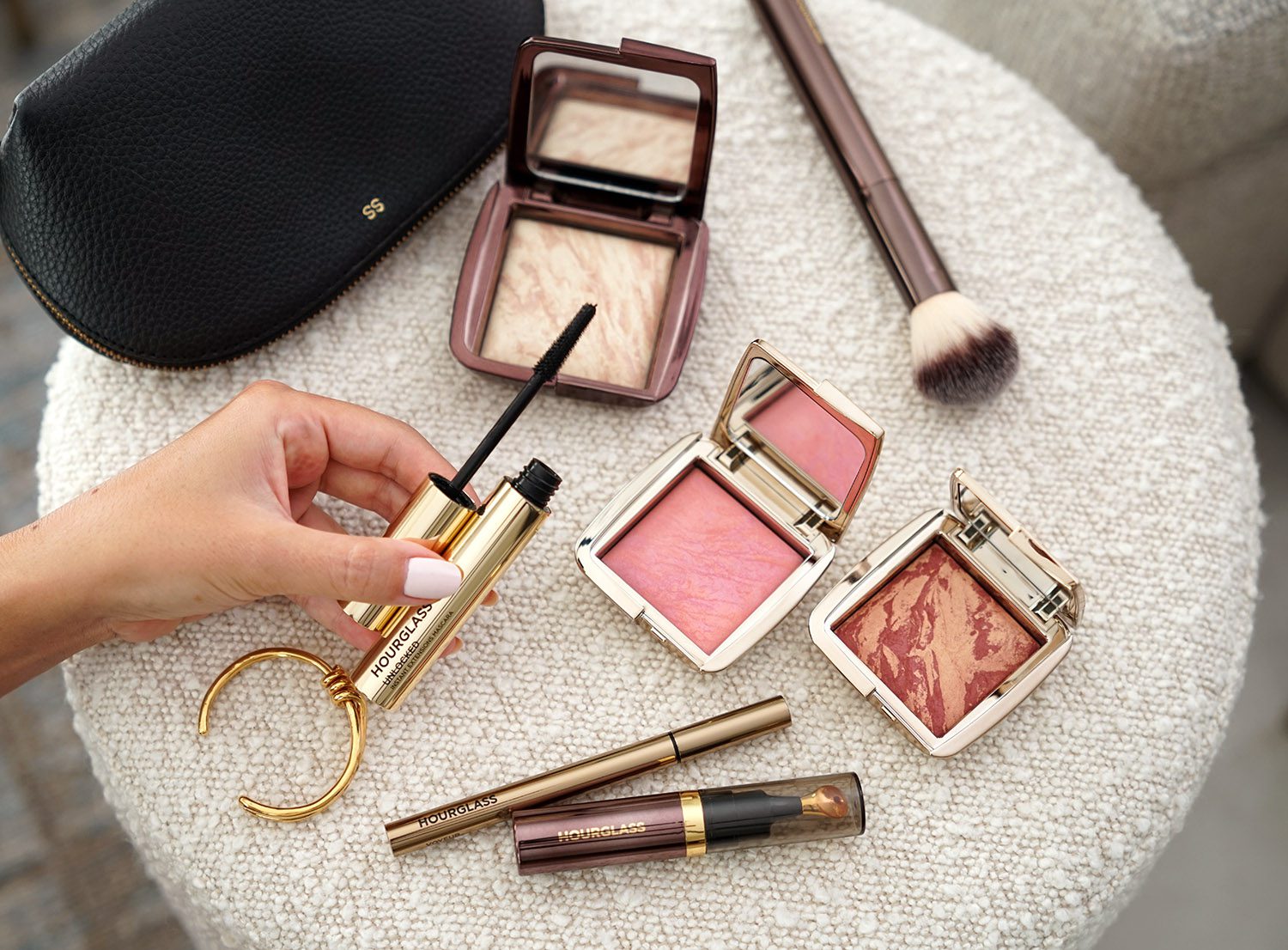 I think there are some winners with the new launches! I really love the look of the At Night blush and lip oil. Sublime Flush is a pretty pink but still a little light for me unless I pack it on. The Infinity Powder ended up working for my complexion but I don't think it's unique enough to get super excited about.
You can find the Hourglass launches now at Sephora and Hourglass Cosmetics. Have you checked anything out yet? What did you think?
Shop the post