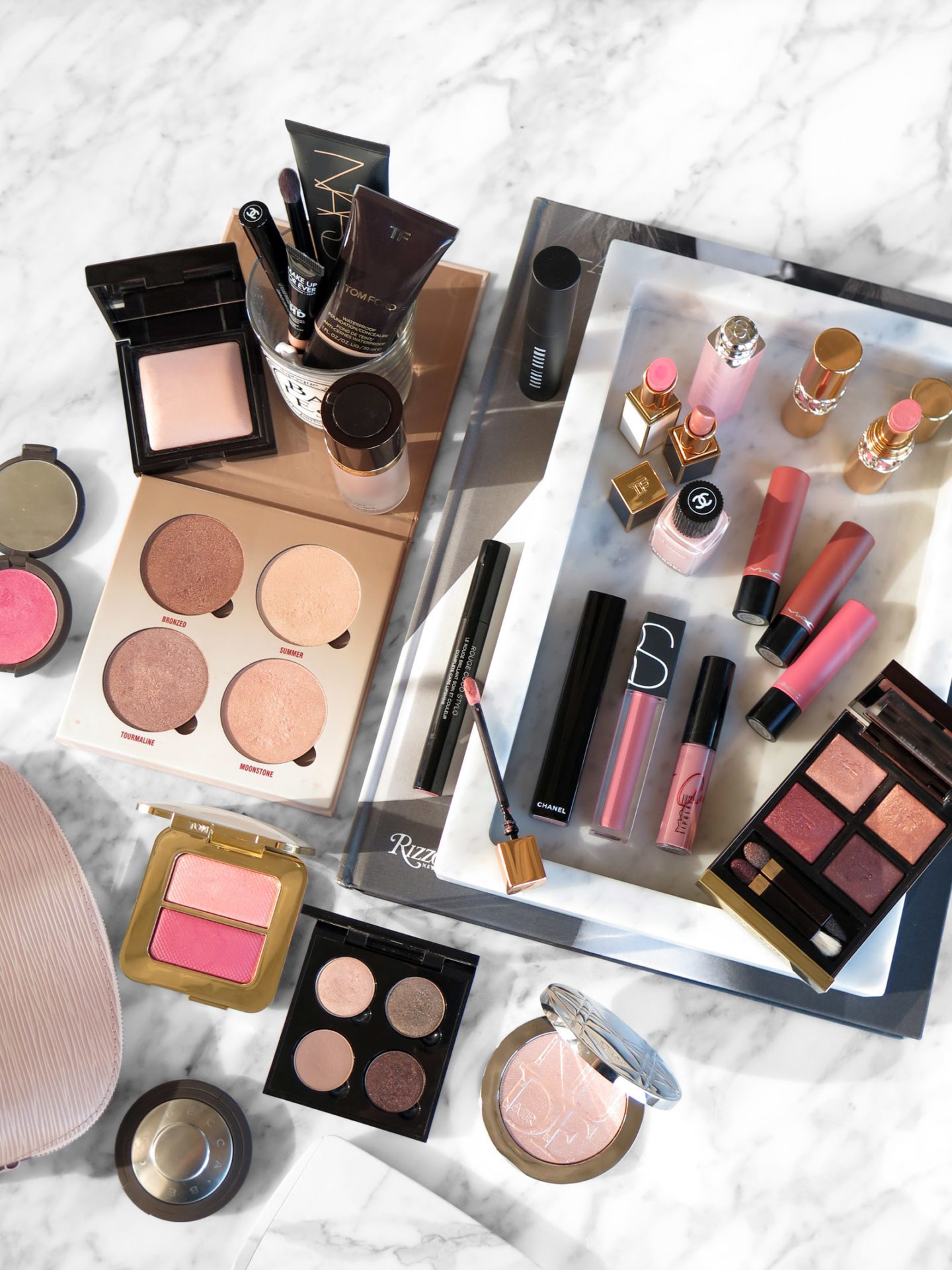 I can hardly believe another year has flown by! Thank you to each and every one of you who followed me along on my beauty journey this past year. Today I have a round up of my 2016 favorites in makeup (skincare to follow in a separate post). As a long-time nail polish junkie I was surprised to find this past year was pretty light on the nail polish features and reviews – I remember in past years going through tons of nail wheels and bottles of polish remover. Perhaps by now I simply have collected all the possible colors? 2016's focus seemed to be all about lips and highlighters for me. As always I'd love to hear what your favorite makeup discoveries were for the year! I picked out items that were new in 2016 (they're listed in alphabetical order by brand):
Lips
Face and Cheeks
Eyes
Nails
Chanel Le Vernis in Organdi (review here) was my most-worn color this year
Louboutin had the best colors and formulas for me this year, I loved Miss Mars and the Hawaii Kawai Trio minis were so fun to shoot, there were three Red Nail Extensions that I was able to play with back in May to swatch for you, months later I ended up buying Jazzy Doll and Edgypopi
What were your makeup favorites this past year? They can be new launches, rediscoveries or new-to-you products! I love reading about your favorites so please feel free to share in the comments below. Several of you have asked that I bring back the monthly roundups on a regular basis, some have asked for a hits and misses roundup as well. I'll be starting a monthly review series in the new year!