Chanel recently revamped their makeup brushes with a new sleek look and the ones I've tested are extremely well made. I had quite a few from the previous design and they've lasted for years. The new ones have definitely improved with a softer feel and more luxurious application. These are currently exclusive to Chanel.com and they've pulled all the older styles from their site.
There are four face and cheek brushes I tested. All exceeded my expectations in terms of performance and application of powders and creams.
Shown above from left to right: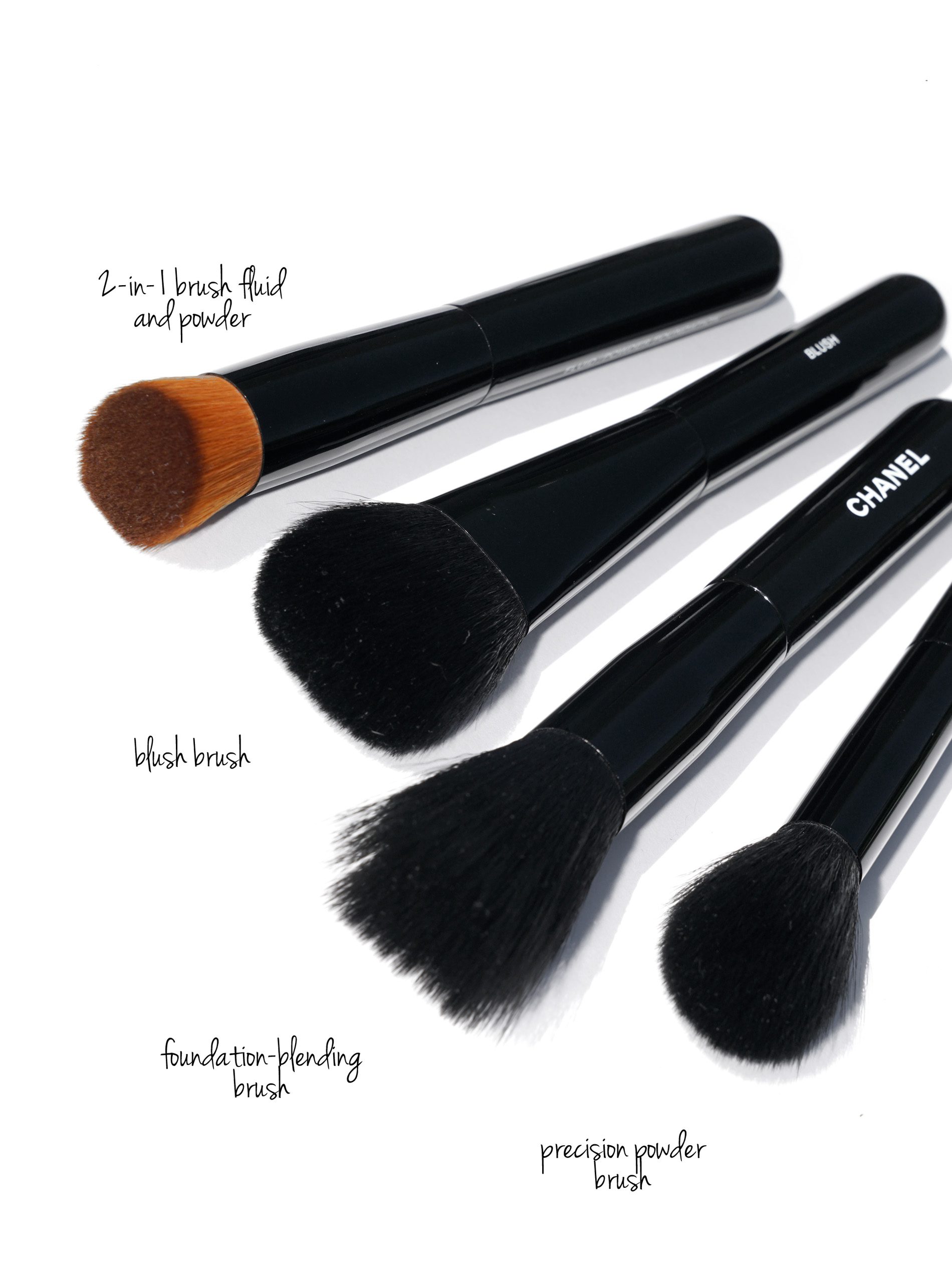 For the eyes the brush options have improved significantly. Unfortunately I didn't keep the boxes of all the brushes but for the ones I have I'll list where they were made.
Shown above from left to right. Quick note at the moment on the Chanel.com website a couple of these are switched in the image: the Eyeshadow-Blending Brush and Rounded Eyeshadow Brush images are switched for the names. I emailed them and they said they fixed it but based on the product names they have not. I would go by the brush name which I confirmed by checking the box they came in.
A quick look at the original vs new for the ones I own, original ones have the silver handles:
A quick look at the brushes next to product for size reference:
For the face and cheek brushes, items shown are the Hourglass Ambient Diffused Palette (review here), Hourglass Ambient Lighting Diffused Bronzer (review here), Chanel Joues Contraste Blush, Armani Luminous Silk Compact #4, Chanel Les 4 Ombres Jardins Eclat (swatched here), Ombre Premiere in Talpa (swatched here), Marc Jacobs Eye-Conic Multi-Finish Palette in Glambition.
Overall the brushes are excellent. They have a more modern updated look and quality and performance wise it's definitely an improvement or upgrade from the previous ones. The face brushes seem to be a bit on the pricey side but they are well made and perform well. Based on how long mine have lasted from the previous launch I do think they are a good investment as the ones I bought have lasted for years (I'm guessing at least 5 years).
Bottom line definitely worth looking into!
You can find the newly revamped makeup brushes online at Chanel.com.
Most brushes featured in this post were provided for review consideration. Ones purchased by me include the Rounded Eye Shadow Brush, Flat Eye Shadow Brush and both dual-ended brushes.