Happy November 1st! It feels like the holiday season will be here in no time so I will have my holiday gift guide recommendations up soon! Rounding up my October favorites with a little bit of everything!
These Chanel Pantos Sunglasses had been on my radar ever since I visited the Chanel Beauty Boutique in Brickell, Miami. I finally splurged on them in late September and absolutely love them. They're more on the plain side for Chanel but I think they're a classic I will wear forever. You can find them online and in boutiques in the regular or polarized option.
Quick tour I did on Reels!
View this post on Instagram
Makeup Favorites
Although I didn't try this until the end of the month, the Sisley Phyto-Teint Nude Foundation is a new favorite for a sheer, lightweight, dewy base. Full review of 3W1 Warm Almond here.
I've been really into creamy brightening concealers to help me look more alive in the mornings. Two that I really love are the Dior Forever Skin Correct Concealer (swatches here, I wear 2.5N) and the Tom Ford Shade and Illuminate Concealer (review here, I wear 3W0 Latte).
For neutral nail polish, the one everyone keeps asking me "what color are you wearing?" is Gucci Anabelle Rose. It's a polished neutral with smooth opaque coverage. Highly recommend it!
My tried and true Charlotte Tilbury Bella Sofia has been on repeat along with the Dior Lip Maximizers in Pink or Rosewood for an effortless swipe of color + moisture + shine in one.
Also been really loving the Diorskin Forever Natural Powder Bronzer (I wear Shade 3 or 5) for a natural look and the Huda Beauty Lip Contour 2.0 in Pinky Brown. Reposting others I love.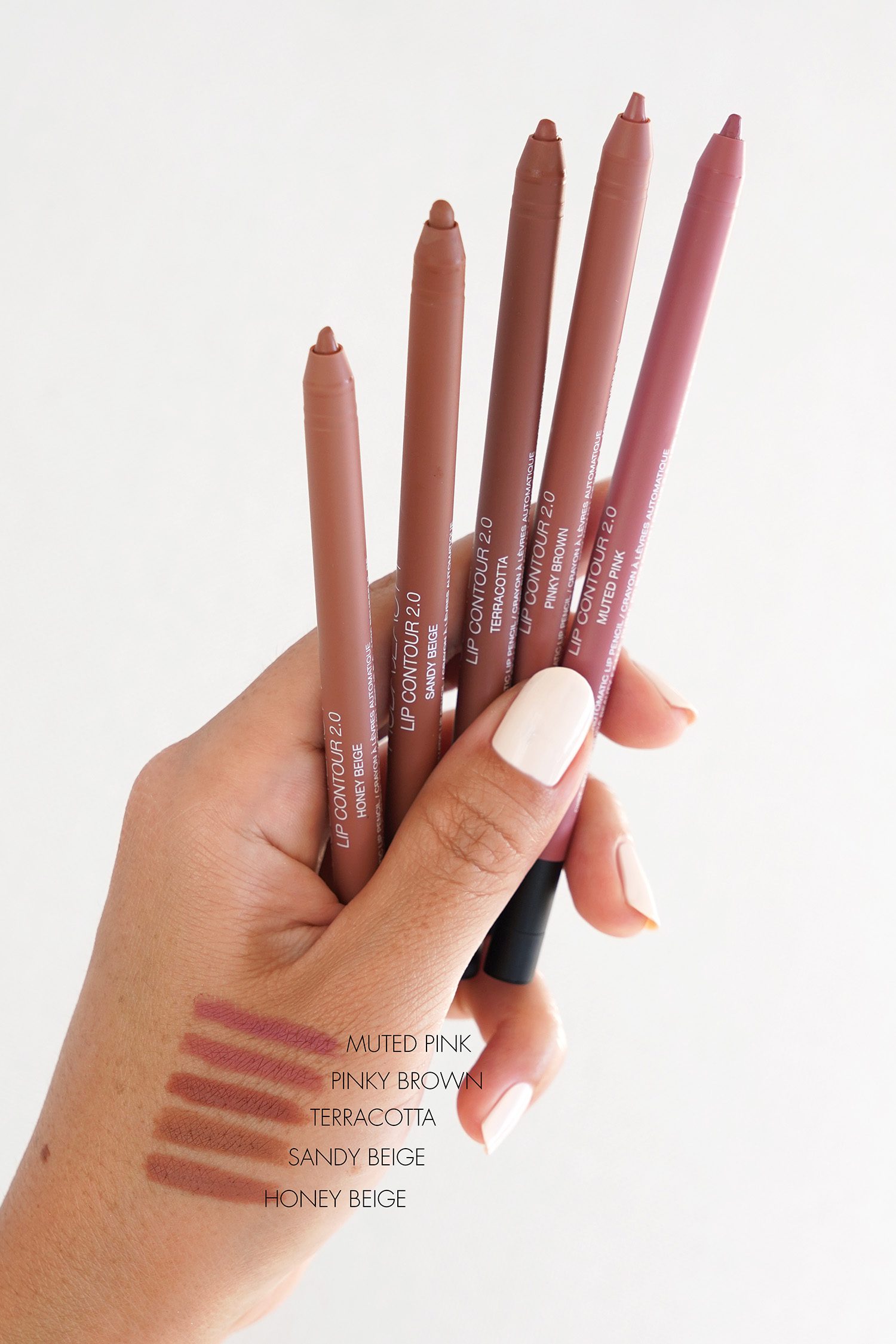 Hair, Skin + Perfume Favorites
For skin, I've been loving the Eve Lom Cleansing Oil Capsules and Cleanser for months now. I find it essential to double cleanse and will use one of these as my first step and then follow with a regular gel or liquid cleanser. With all the ingredients in makeup that make it longer lasting I find that one cleanser just won't remove everything properly (especially sunscreens!). The Eve Lom Cleansing Capsules come in biodegradable capsules, one is enough to cover the entire face. I love the Eve Lom Cleanser (you must use with a muslin cloth which comes with the cleanser, you can also buy extras) which really works to remove makeup well and hydrate the skin. It also helps with redness for me.
Other skincare loves include the Augustinus Bader The Rich Cream*. I tried the reformulated version recently and my skin loves it! Including a skincare video I did in partnership with them below.
View this post on Instagram
Another tried and true love is the Omorovicza Queen of Hungary Mist*. The PR team kindly gifted another full size. I am never without this – I keep one on my night stand along with a few of their other mists. I'm really excited to try their newer Evening Mist!
The Kiehl's Micro-Dose Retinol* has been a success for me! I'm one who cannot use most retinols but this one is gentle enough for me to use without any redness, irritation or peeling. Still since I have sensitive skin, I use this every other day.
For hair, I've been really loving the Kerastase Discipline Fluidissime Anti-Frizz Spray and Discipline Primer to help with frizz pre-blowout. This month I used up the entire tub of the Molton Brown Hair Mask* (also reviewed here). It's the one I have kept reaching for even though I have other favorites.
My top two most-worn perfumes have been Diptyque Eau Duelle (nice vanilla) and Byredo Bal D'Afrique (forever a favorite).
If you're looking to treat yourself with a good splurge, try the La Mer Lip Volumizer or La Mer Hand Cream. For the body the best body cream I've tried is the Sisley Velvet Nourishing Body Cream*. I'll be crying tears when it is used up but will be 100% be repurchasing it.
Shop the Post

What did you love this past month?
Press samples have a * next to them. All other items purchased by me.