I have some new Sisley launches to review today! They recently added a few things to their makeup line including the new Sisley Le Phyto-Blush ($80 each) and So Stretch Mascara ($72). With anything Sisley you can expect that the price points will be extremely high but the quality is always exceptional. I personally really love their skincare and hair care line. I have a few favorites in their makeup but haven't tried a lot.
So Stretch Mascara
The So Stretch Mascara is a lengthening mascara that performs well for me. It lengthens and defines and does not smudge. It does a pretty good job at holding the curl even though it's not waterproof. The applicator is perfect for my lashes – it did a good job at coating them all evenly while defining them. No clumping at all! I have low expectations for most mascaras and I like this one enough that I will repurchase in a few months.
Le Phyto Blush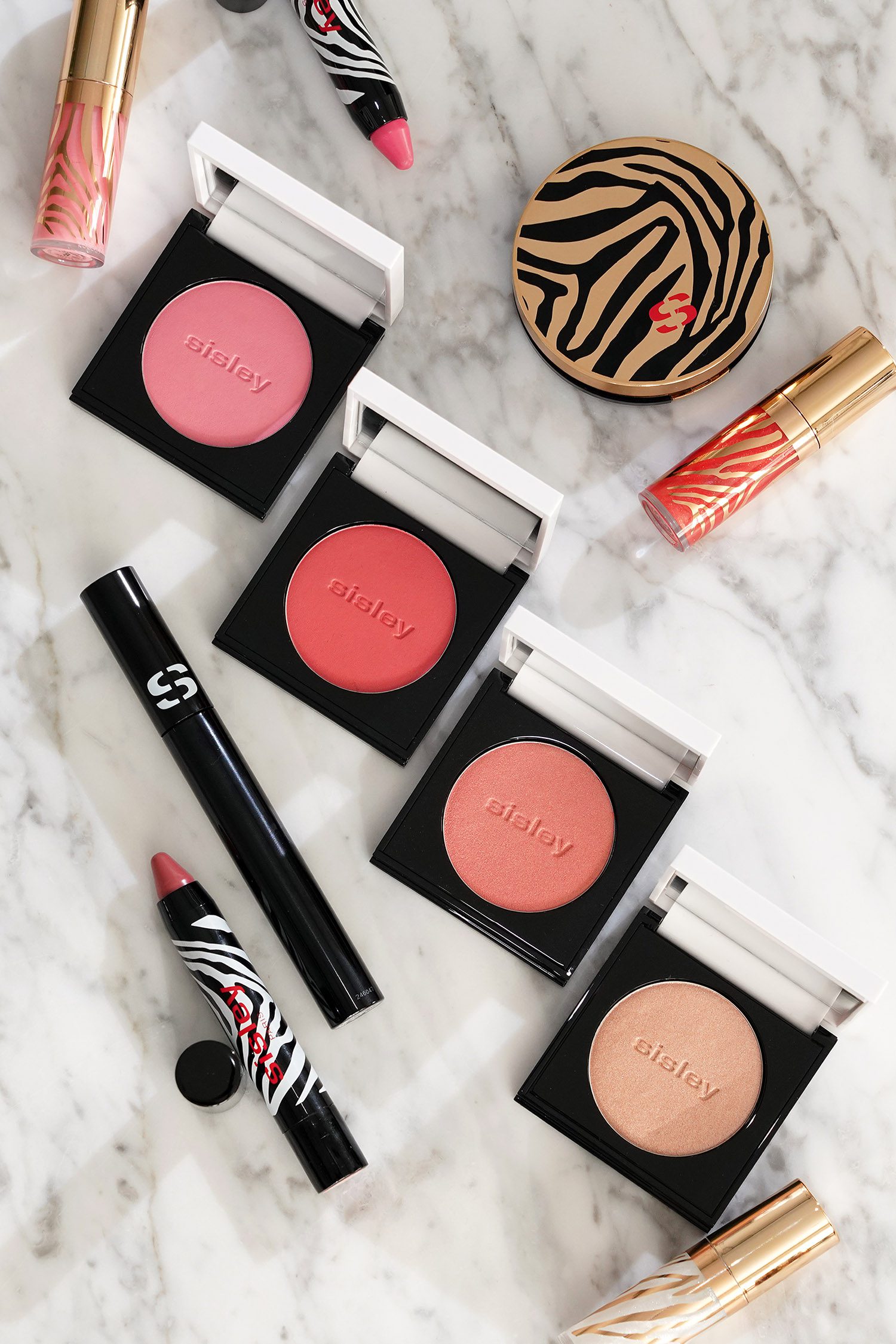 The Le Phyto Blush is a powder blush with a soft texture that blends beautifully into the skin. I purchased two from Nordstrom and the Sisley team also sent a couple for me to try. There are some matte finish colors that have a soft satin matte and then there are a couple of shimmers that act more like highlighters on my skin. I like that they add a nice chic flush of color to the face. For my skin tone I think the colors I ended up with are best when layered together but I swatched them and applied them on my face below just by themselves. These come in a beautiful mirrored compact that is super sturdy.
I found lasting power to be pretty good! For the shimmers I noticed it emphasized some texture when I applied them alone like a blush. For me the shimmery colors are best as a soft highlighter. Formula-wise these are excellent. Color-wise I think they can be easily duped with other brands. While the quality, pigment, texture and packaging are beautiful I have a hard time saying these are worth the $80 price tag.
Colors I have below, 1 Pink Peony is a soft matte baby pink
_____________
3 Coral is a matte coral
_____________
4 Golden Rose is a peachy rose pink in the pan, on my skin it looks more like a soft gold shimmer
_____________
6 Shimmer is a light champagne colored shimmer
_____________
Swatches below, along side comparison swatches to some of their Phyto Blush Twist: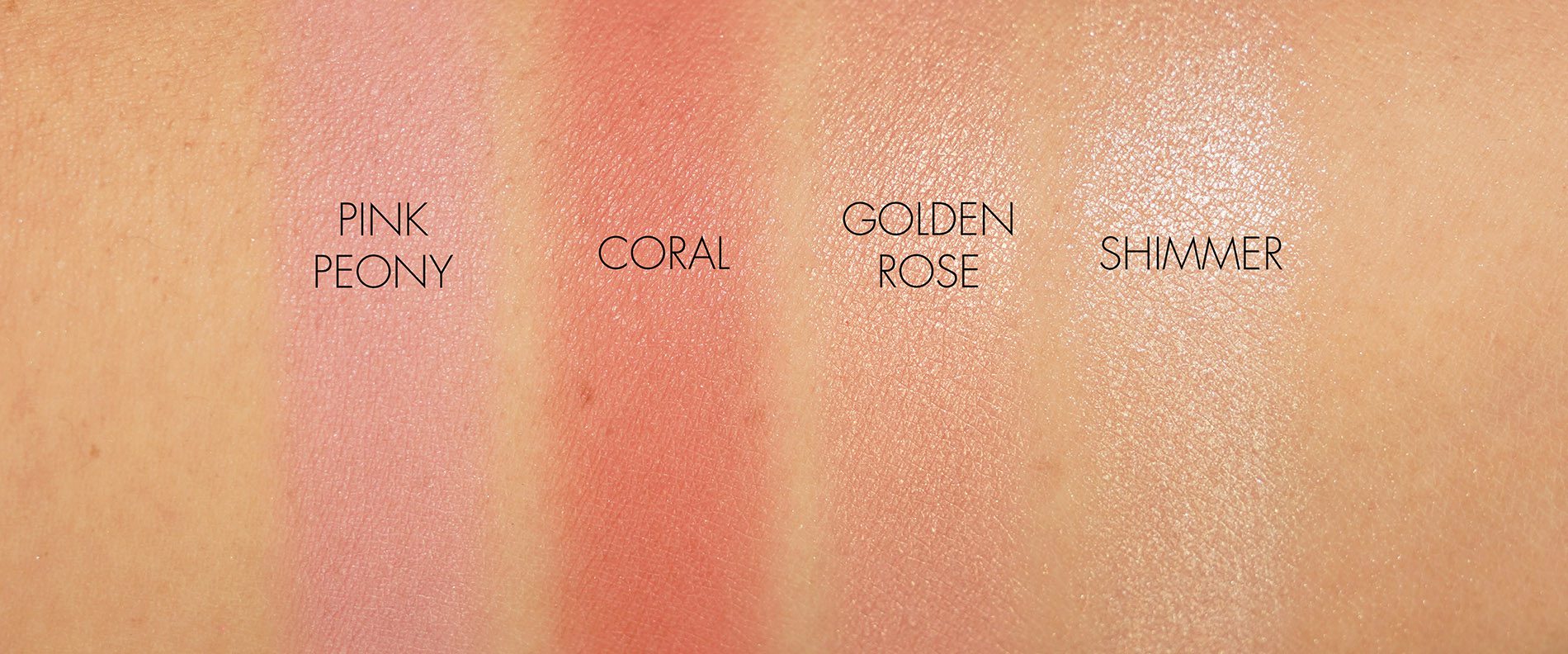 On the skin, also wearing the new Chanel Sublimage L'Essence de Teint in B40 (review soon, but I think it is incredible!), YSL Touche Eclat in Shade 4.5,  Sisley Phyto Poudre Compact in 3 Sandy (love this for a soft pressed matte powder). Lips for each blush listed below:
Overall solid launches and quality-wise everything is excellent, true to Sisley's usual standards. Performance is good for everything and I think you will love them if you try. I don't know that I can say I think they are worth the steep price tag when you can find colors that have a similar vibe for the blushes.
Have you tried these? Or any other makeup items from Sisley? What did you think? You can find these available at Nordstrom and Sisley as well as at all other Sisley counters.
Pink Peony and Coral and Mascara provided for review. Other shades purchased by me.