Chanel launched a new lipstick formula called the Rouge Coco Bloom and I have swatches of almost all of the colors today! This is a glossy hydrating plumping lipstick with lots of shine and color. If you love the Rouge Coco Flash formula but want more coverage and pigment you will love these! They're currently available now at Chanel.com.
There are 20 shades available in the US. I have 19 of them swatched today. I wasn't able to get all of them lip swatched but can do in a separate part 2 post if you are interested. The formula of these lipsticks is beautiful! There is a noticeable plumping effect on my lips without the tingle. They have a creamy smooth texture that glides on the flawlessly with full coverage. They're comfortable with a moisturizing feel. Scent-wise there is a very subtle almost skincare-like scent to them, it's not noticeable to me unless I put the tube right on my nose and on the lips I don't notice it at all.
Colors swatched below in numerical order by their names. They're mostly creams with a few that have a shimmer. The only one I don't have is 112 Opportunity (it was back ordered in the initial launch but is not available to order at Chanel.com):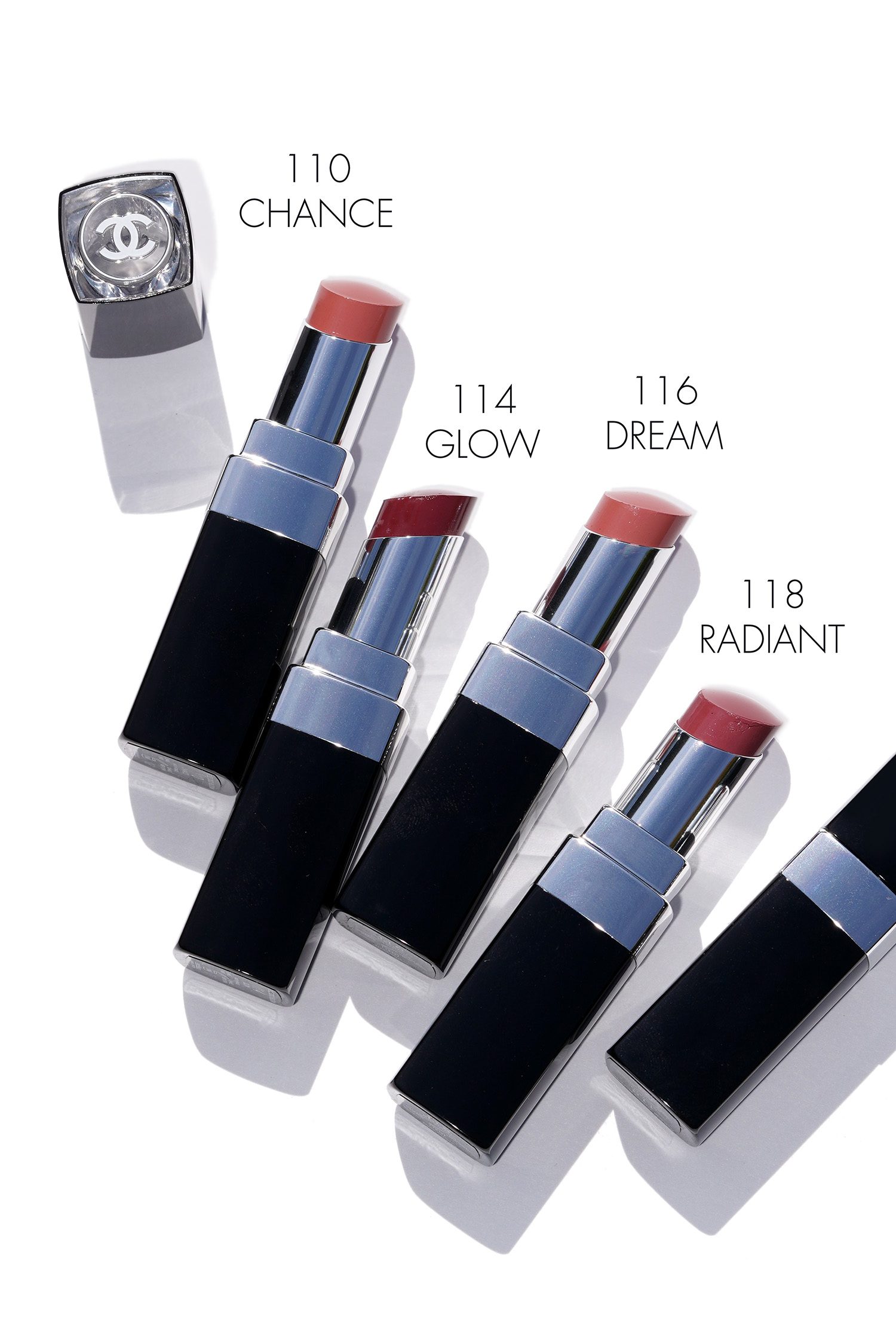 110 Chance – creamy beige
114 Glow – medium brown with a hint of plum
116 Dream – soft warm pink
118 Radiant – mauve with hint of plum
_______

120 Freshness – medium plum
122 Zenith – soft coral
124 Merveille – pink coral
126 Season – hot pink
128 Magic – warm coral red
_______
130 Blossom – bright coral
132 Vivacity – coral with hint of red
134 Sunlight – orange
136 Destiny – bright bold pink
138 Vitalite – blue based pink red
_______

140 Alive – bold classic red with a subtle shimmer
142 Burst – deep bright rose pink, has a subtle shimmer
144 Unexpected – deeper red
146 Blast – plum berry
148 Surprise – deeper plum brown
_______
Some of the shades swatched on bare lips below. They're full coverage with one-swipe and I love them! There are only a small handful of neutrals in this launch. I feel like most of the colors pull bold pink and red. My top three so far are Chance, Dream and Zenith. For skintone reference I wear Chanel B40 in the foundations, wearing: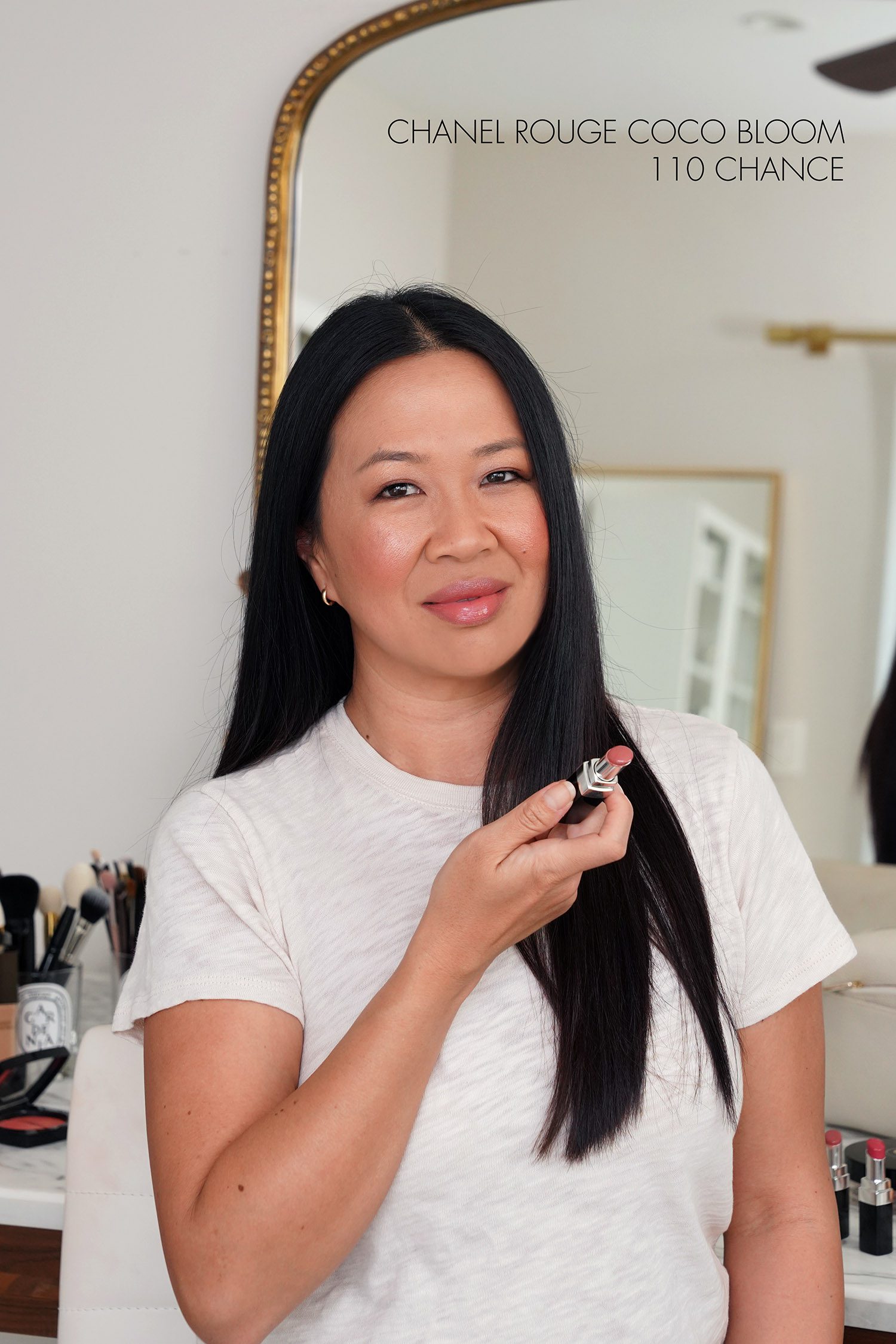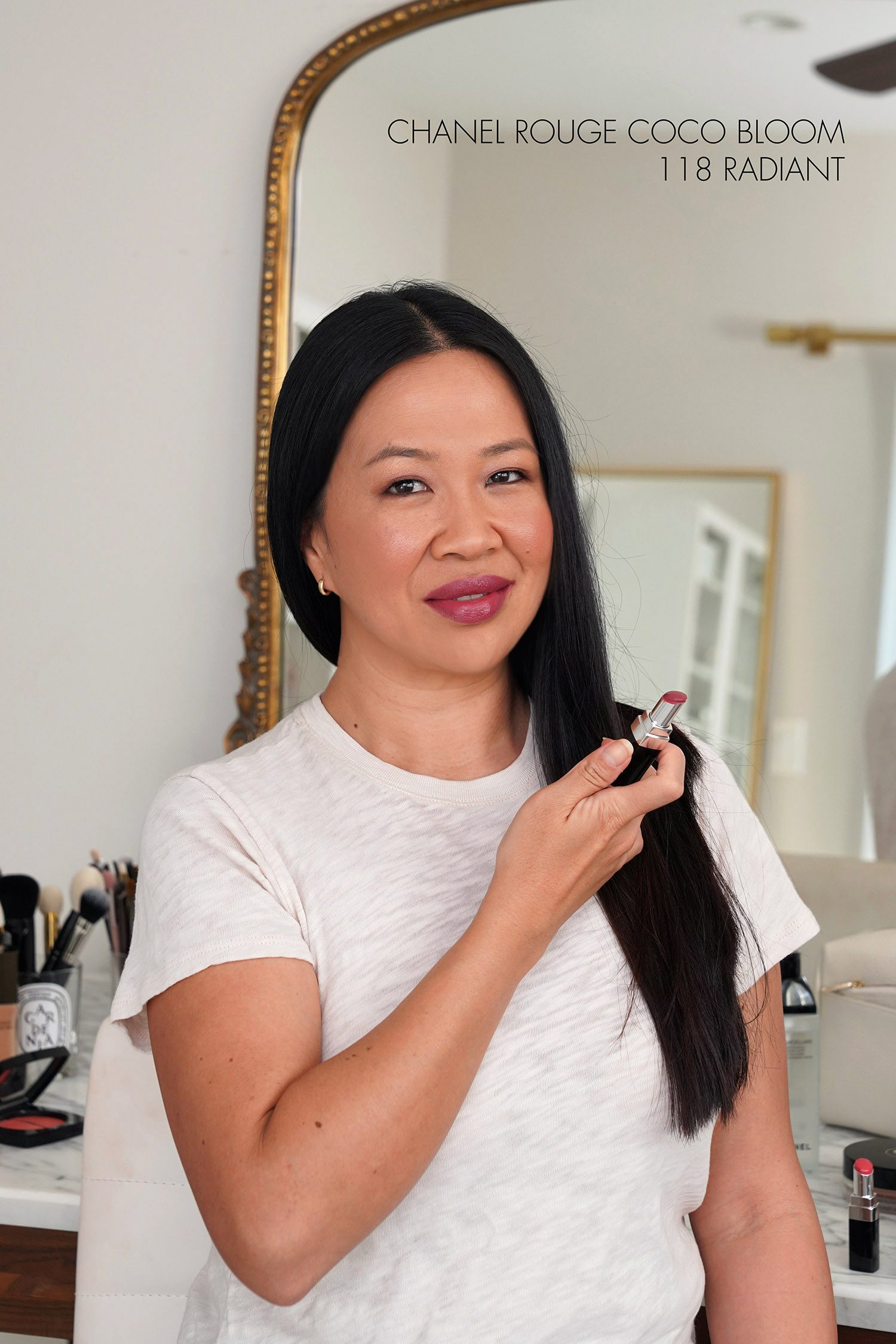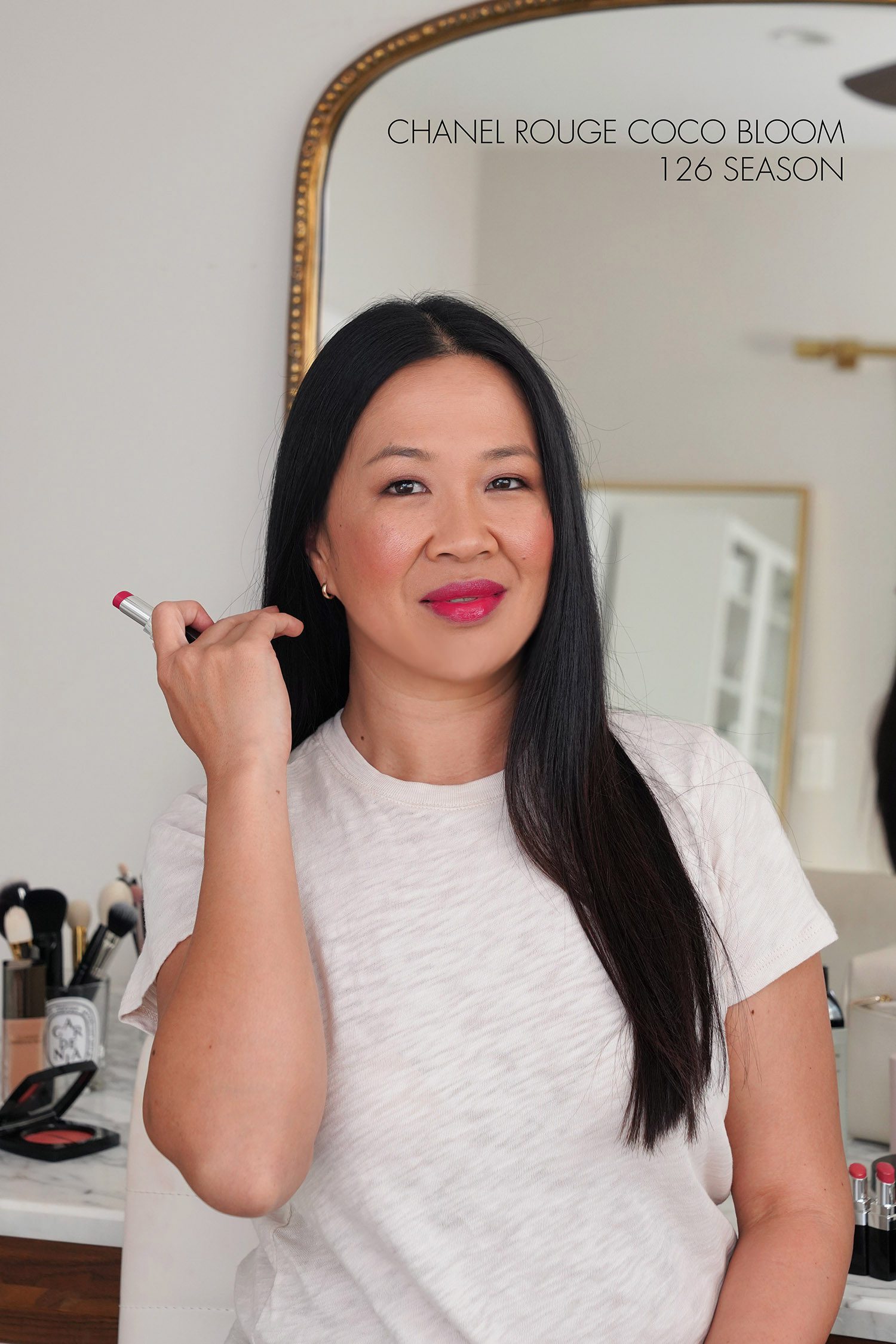 Bottom line love. The formula is excellent – everything I want in a lipstick! Glossy, good coverage, hydrating, not heavy, doesn't slide off the lips and flattering.
You can find these at Chanel.com now. Have you tried these yet? What did you think?
Chanel Rouge Coco Bloom provided for review.