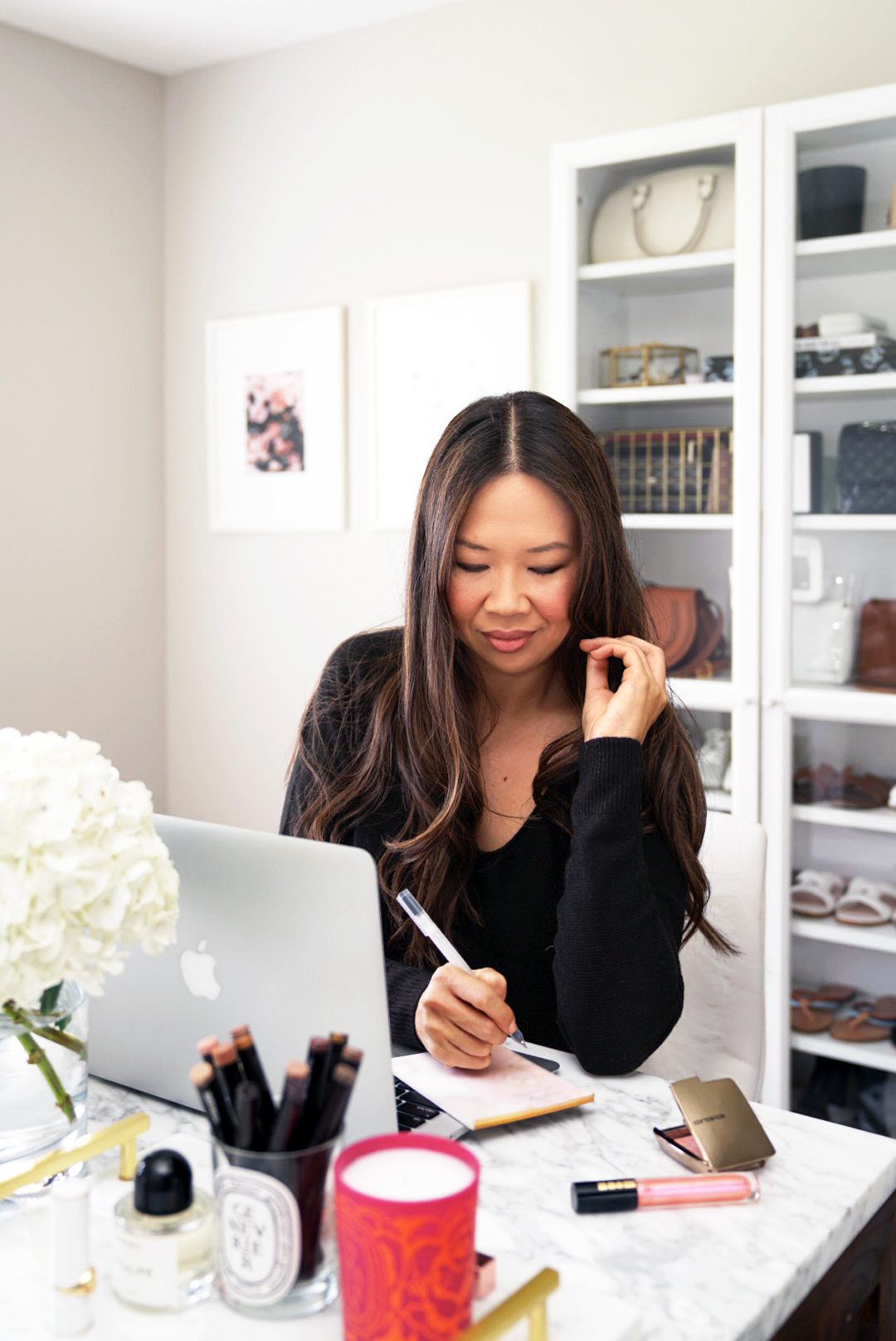 For 2019 I made a list of goals I wanted to share as I'd love to hear about yours as well! I've taken a lot of your feedback to heart. I asked in a recent poll what you would like to see more of here on The Beauty Look Book. The things you've asked to see more of aligns with what I want to cover as well! I tend to make an evolving list of personal goals throughout the year. I feel like it's a great way to grow. Topics I want to focus more on and goals for 2019:
Health, Wellness and Fitness

– So many of you asked for more posts about health and wellness along with fitness beauty favorites. I've received a number of e-mails from readers about recent blog posts saying I look healthy and happy! It's been a work in progress but both Andrew and I have never felt better because we have focused on our personal health and well being. This has been a major focus in my life in general. I haven't write much about it but in the months leading up to our move to Florida a couple years ago I was not healthy. I had high stress, high blood pressure and a physical indicated I wasn't in the best shape. 2017 was a stressful year with our additional moves/exploring and by the first portion of 2018 my health suffered after getting sick multiple times. Both Andrew and I made a conscious effort to take better care of ourselves. We've been consistently exercising, building strength and started weight training. We've also changed our diet to incorporate clean eating. It's taken months to create good habits. I didn't want to adopt anything drastic or temporary just to lose weight or get fit quick. I wanted to incorporate things I knew I could sustain. More on these topics soon! For now some of my fitness favorites can be found here in this post.

Tutorials and How-To's

– I always want to evolve and change to be a better beauty resource for you and tutorials are something I know can be more helpful than just swatches. I've incorporated more looks this past year but I do want to take it to the next level with video and photo tutorials. I'll be experimenting with both!

Hair Posts

– I was touched by all the love you gave me on getting the highlights! It was a big step for me but I think it was a good one. I literally felt like I had my own cheerleading squad with all the love from you! There have also been a large number of requests for curling tutorials, more hair dryer reviews, and more hair products/tools in general. More coming your way this year! I will say that I've still been using the Harry Josh and Dyson regularly and still really like them both.

Budget Beauty Brands

– You loved the Budget Beauty Post #1 and I wanted to do more but never got around to doing more round ups. I'll be focusing more on affordable beauty and try to find more dupes this year. So far L'Oreal and OPI remain my favorites but I'm going to try out more options this year to review for you. Let me know what your favorite budget brands are 🙂
Daily Looks – As a beauty blogger I've focused mainly on product reviews as I feel like the easiest way to present them. A large number of you want more look posts with a mix of what I'm wearing or using or loving like my Sweater + Red Lip Post and my Holiday Glow Looks feature. I'll be sure to do more of these!
Regular Favorites Posts – My favorites rotate as the weather shifts and seasons change and also as new formulas come out I discover new loves. I'm asked on a weekly basis what my ABSOLUTE tried and true daily go-to favorites are. I'll try to compile an updated list of my ride or die beauty favorites each month.
Lifestyle and Travel – Even though this is a beauty focused blog, LOTS of you have asked for more travel posts! Particularly the travel diaries with the places we eat, stayed and shopped. Full California travel diary coming your way soon from our recent trip. I hope that we will travel more frequently this year. For lifestyle you've asked for more home decor and organization posts. Organization is something I struggle with on a daily basis but I have found some things I think are essential for keeping things more put together and easily accessible. More on all of this to follow this year!
I'll still be doing a lot of the same product reviews and swatches so if you love those don't worry, those aren't going anywhere! I want to be a better resource and share more things beyond makeup swatches and flatlays. I'm really excited for the new year! I have nothing but high hopes looking forward.
As always I'd love to hear what your 2019 goals are! Do you make a New Year's Resolution list or have any goals? They can be big or small!
P.S. There's still one more day to enter my latest giveaway which ends 1/5 here.