Chanel just launched a collection of six new cleansers, toners and make up removers in The Chanel Cleansing Collection. Each item is designed to be suitable for all skin types in multiple formula options. I was lucky to get an early sneak peek and have been testing these over the last month. As a cleanser fanatic I was really excited to try these and think there are some really lovely options in this launch.
The new skincare is designed to be used with a few different combinations for fresh clean skin. They're quite versatile so you can mix and match however you want or simply just incorporate one into your routine if you have other skincare you use. After a few weeks of testing I have my favorites. With all the cleansers I found they were thorough without being stripping. They leave the skin feeling very refreshed and clean and soft. The one thing that impressed me the most was the packaging. I'm a huge sucker for good packaging even if it's simple, the cleansers come with a really well designed pump and the size of the bottles are very generous. I also like that they are sized to fit easily in my small hand.
L'Huile Anti-Pollution Cleansing Oil
Up first is my favorite item in the launch which is the L'Huile Anti-Pollution Cleansing Oil. It's a silky-smooth cleansing oil which has a soft feel. I'm a huge fan of testing cleansing oils and love the ones that feel ultra silky smooth like the SK-II Facial Treatment Oil or Tom Ford Cleansing Oil. The Chanel has a very light scent to it that did not irritate my skin. If I compare it to other Chanel skincare it has a refreshing smell similar to the Hydramax line but isn't as potent. It leaves the skin makeup-free and smooth. If you love the Le Blanc Brightening Tri-Phase Makeup Remover which is a cleanser that transforms from a gel to oil to lotion and rinses off to remove makeup you will also love the new L'Huile. The cleansing oil is more fluid while the Le Blanc is thicker so it doesn't run into the eyes. The Le Blanc line also has brightening ingredients while the L'Huile is your standard cleansing oil.
Chanel La Mousse Anti-Pollution Cleansing Cream-to-Foam
Next is the Chanel La Mousse Anti-Pollution Cleansing Cream-to-Foam. I've tried several of Chanel's foaming cleansers from past formulations and liked them but did not love them as I typically find mousse cleansers too stripping for the skin. This one is perfect though and especially with the humid weather returning this leaves my skin extra clean. All the cleansers in this collection have what Chanel calls "depolluting blue micro-algae and fortifying marine salicornia extract." After regular use I do feel like my skin is cleaner and less congested. This is a purifying cleanser that feels like it cleans out all the junk in my pores. If you have normal to oily skin that is acne-prone I think this will be a great option for you. I didn't use this one morning and night as my skin is fairly decent these days. In general I use different cleansers for morning vs night or after a workout. This one for me is great after a sweating workout or at the end of the day to really cleanse the skin.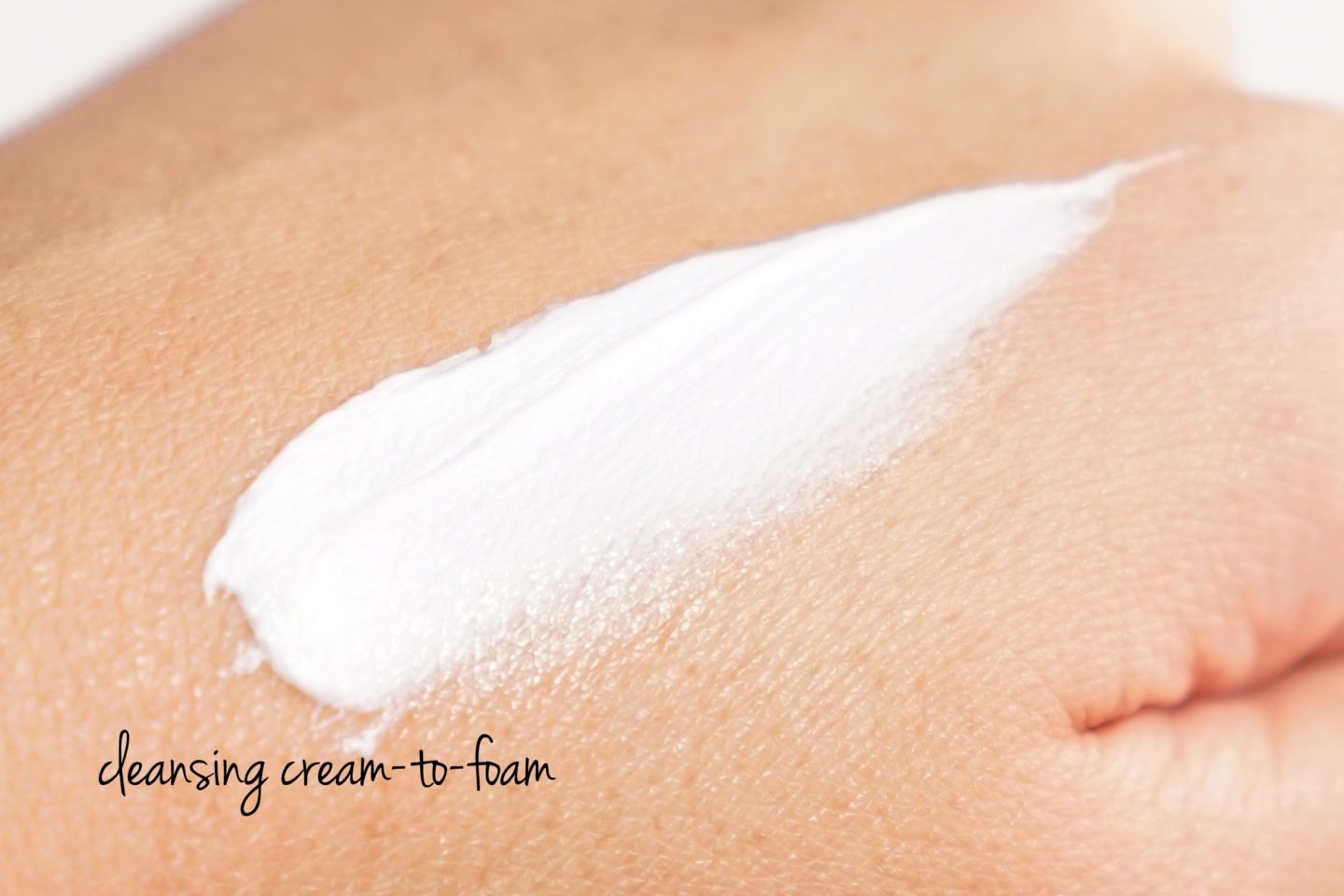 Le Tonique Anti-Pollution Invigorating Toner
I haven't explored much in the Chanel toner world. I did use the Le Blanc Brightening Lotion for a while in place of toner and loved it. I used up several bottles but eventually explored other options as it was more of a moisturizing toner rather than a balancing one. The new Le Tonique Anti-Pollution Invigorating Toner is an alcohol free toner and makes sure your skin is fully clean after you wash with a regular cleanser. I feel like I'm very thorough with my cleansing routine but there are times I don't get all the dirt or makeup off. This is evident by using a toner afterwards on a soaked cotton pad (Chanel's Le Coton is among my favorite) and wiping my face. There are times I see remnants of makeup on the pad. In the morning this almost wakes up the skin because of the refreshing feel and at night it will ensure all traces of makeup are gone after you cleanse.
Cleansing Milks
Next are three types of cleansing milks. I have not been much of a cleansing milk fan, I typically prefer for gel, liquid, or foaming cleansers since I have normal combination skin. If you've ever had a Chanel makeover you have probably tried one of the milks before. They massage it into dry skin and remove with a damp cotton pad or one soaked with one of their toners. It leaves the skin feeling well hydrated and supple. Over the past year I have experimented more with cleansing milks from other brands as they're great if you have dry skin. It's almost like it's a double-duty product in the sense that it cleanses and moisturizes at the same time. Chanel has 3 different cleansing milks with different textures. The Le Lait Anti-Pollution Cleansing Milk is a traditional one in the sense that it is a milky smooth cleanser. To use these in the morning you can apply on dry skin, massage and then remove with a toner-soaked cotton pad. If you use this at night I'd recommend removing your face makeup first with a cleansing water on a cotton pad so it's less messy. This one feels the most hydrating to me with skin left very moisturized after removal.
Cleansing Milk-to-Water
Le Lait Fraicher D'Eau Anti-Pollution Cleansing Milk-To-Water has a lighter and less dense texture as you can see in the swatch below. It has the lightest feel out of the 3 cleansing milks. This was my favorite of the three. It leaves the skin feeling very smooth and ultra soft.
Cleansing Milk-to-Oil
Le Lait Doucer D'Huile Anti-Pollution Cleansing Milk-To-Oil has a slightly thicker texture than the Milk-to-Water but isn't as dense as the Cleansing Milk. This transforms into an oil once you massage it into the skin. They recommend you remove with just a cotton pad but I'd recommend soaking it with a toner or cleansing water to help remove it.
Ingredients from the boxes:
My favorite three items are the new Le Tonique, L'Huile and the Cleansing Cream-to-Foam and have already started incorporating them into my daily skin care routine. If you try one item I'd recommend you try the L'Huile Cleansing Oil as it's really lovely! I think the three cleansing milk formulas are really interesting and unique based on the different textures. I'm still not sure that I'm a cleansing milk kind of person but they do leave the skin feeling very soft and hydrated. If you haven't tried the Chanel Coton I recommend you do, it's pricey but has been my favorite face cotton for as long as I can remember.
The Chanel Cleansing Collection is available now at Chanel.com and all Chanel counters.
Cleanser Collection provided courtesy of Chanel for review.