I can't believe another month has flown by! Rounding up my favorites for the month of August. Would love to hear about your favorites too!
Chanel has been hitting it out of the park these days! My go-to base is the Les Beiges Water-Fresh Complexion Touch (still wearing B40). I'm nearly finished with my first bottle. Below wearing the Les Beiges Water-Fresh Complexion Touch in B40 + the Les Beiges Healthy Glow Sheer Powder in No 20. Full review here.
The new Rouge Allure Lipsticks have been solid winners for me too. I've been loving shades 194 and 196 the most. Below wearing 194. Swatches of all the colors I hauled here.
I'm still a neutral nail lover at heart these days. Out of all the new neutral shades that launched Harmonie is by best beige neutral. Swatches here. Stay tuned for more Chanel newness on the blog! I have the Tweed Palettes and new mascara review coming soon!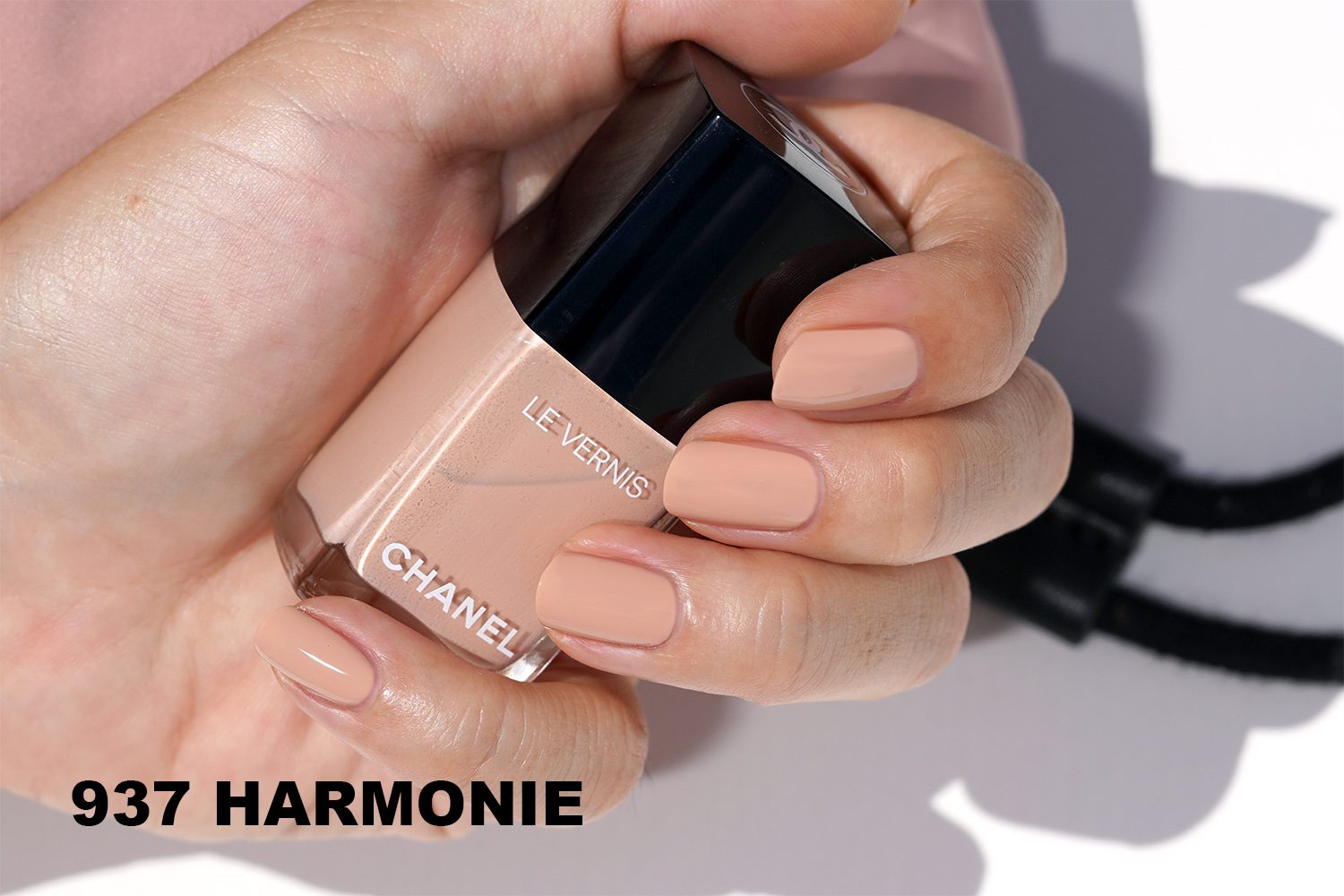 For more color I think the Gucci Glow and Care Shine Lipstick in They Met in Argentina is the perfect healthy warm pink color. I love this formula in general – other great shades include Sally Soft Honey, Julie Blush, My Cousin Rachel and Call It a Day.
For eyes I rediscovered my Charlotte Tilbury Exaggereyes Eyeshadow Palette after buying the Eyes to Mesmerise Cream Shadow in Exaggereyes. The color theme is the same between the palette vs. single cream pot. Both make for a lovely neutral polished eye look.
The Victoria Beckham Beauty Satin Kajal Eyeliners are pretty much the only eyeliners I wear these days. I love the buttery soft texture to line the eyes. The colors are ultra rich and pigmented. Since they are creamy I set with a powder shadow on top to help extend the wear. I use Cocoa and Black.
I received a PR package with the Phlur Missing Person mini perfume along with the Shower Gel and Body Lotion and fell head over heels in love. I ordered the full size Missing Person perfume from Sephora and have been wearing it non-stop. It's a lovely floral musk you can wear year round. Has a natural almost skin-like vibe to it.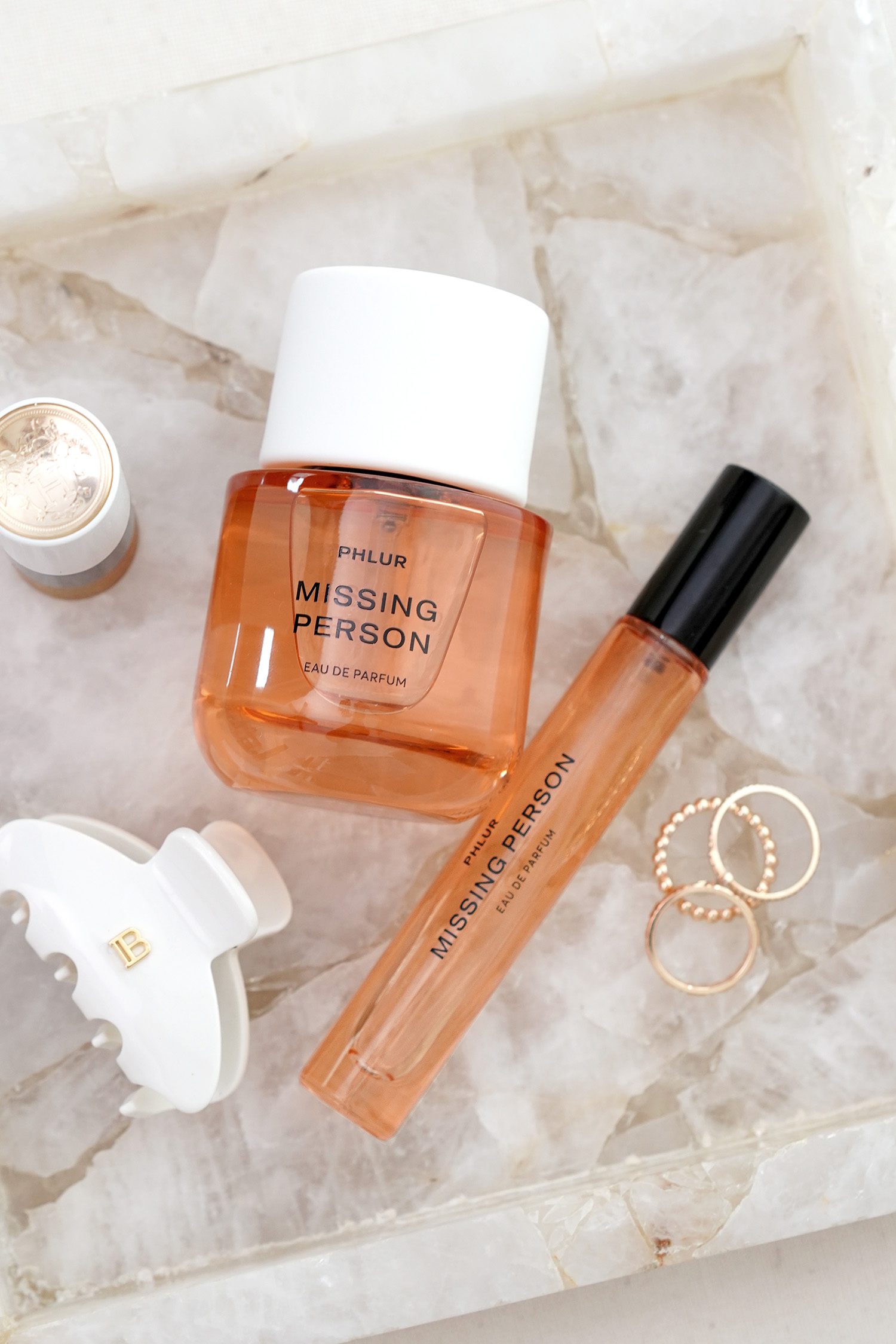 For added hydration I've been really loving the U Beauty The Plasma Lip Compound for a lip treatment. I've been using the Biossance Squalane+ Vitamin C Rose Firming Oil at night and absolutely love it. Skin is noticeably more radiant and hydrated! They carry some good travel/trial sets I highly recommend checking out (like the Rapid Radiance Set for $35 or the Radiantly Rose Duo Set for $25).
The Hermes Les Main Hermes Nourishing Oil has been in heavy rotation for my cuticles for months now and I think it's 100% worth the splurge. It has been hard to find as it sells out frequently but is currently in stock at Bloomingdale's, Neiman Marcus, Bergdorf Goodman and Hermes.
The Yves Durif Vented Brush now comes in a petite size and I ordered it recently from Saks. It's just a tiny bit smaller than the regular version but just as good. I like having smaller options to travel with so this is perfect for me.
A lot of you shared lots of love for the Balmain Hair Clips I featured a couple months ago. I ordered the Medium size from Neiman Marcus and it sold out immediately. I just saw the Medium Tortoise pop up at Saks Fifth Avenue and ordered another Medium in Black and a couple Small Clips in White and Tortoise. These are really well made. I still don't know how I justified the steep price tag in my mind but they're really beautiful and I love them.
A few style loves this month I wanted to highlight! My love for mini bags continues although since upgrading my iPhone to the 13 Pro I've now found a few of my bags don't fit my phone. The Bottega Veneta Mini Loop Bag luckily still fits my phone! This was a summer splurge and I still love it. The leather is soft and I love the woven design. I'm really beyond surprised I've managed to keep it clean (no stains or smudges!) without any effort. The leather has held up really well. They have this same style in a larger option which seems more practical.
Unboxing and mod shots here. You can see what fits inside here.
My obsession with Celine sunglasses continues and my favorite pair are the 52 mm Oval in Blonde Havana (ones in the middle below). I ordered mine from the Celine website.
I feel like I live in sandals and slides here in Florida, but I do also love comfortable sneakers. A number of you asked if I found the Veja Venturi Sneakers comfortable and I do! They're chunky but not too chunky. I read reviews and went with a Size US 6/37 EUR (I'm a true 6.5 or 7 in other shoes). They fit well and there was no break in period. Available at Revolve, Free People, Shopbop.
Ollie is now 7 months old! We are still wondering if he's full grown yet. It's 15.7 pounds and they say he will be anywhere from 14-20 pounds.
That wraps up this month's favorites! What did you love this month?
Shop the Post