I'm excited to share some of my skincare favorites from Kiehl's today! I have used and loved so many things from Kiehl's over the years. They have a lot of great everyday staples for a wide range of skin types and needs. (Andrew also uses a lot from the men's line!) I've partnered with them to highlight some of my favorites. If you're looking for some things to refresh your winter skincare routine, I hope you find this roundup helpful!
Ultra Facial Cream
The Ultra Facial Cream has been a go-to staple for a great everyday lightweight moisturizer. It's one of their best sellers suitable for all skin types. It has a lightweight feel, absorbs nicely into the skin, and has a mix of Squalane and Glycerin to restore and retain moisture to the skin. I love that it's smooth and balancing. A little goes a long way.
Cleanser
I have quite a few other things from Kiehl's in my skincare routine. I tend to rotate skincare as the seasons change but I have several staples I use regularly. Their Ultra Facial Cleanser is a favorite of mine for it's thick texture. It's great to remove excess oil, dirt, makeup and even sunscreen. I love that it's effective at cleansing but doesn't strip the skin.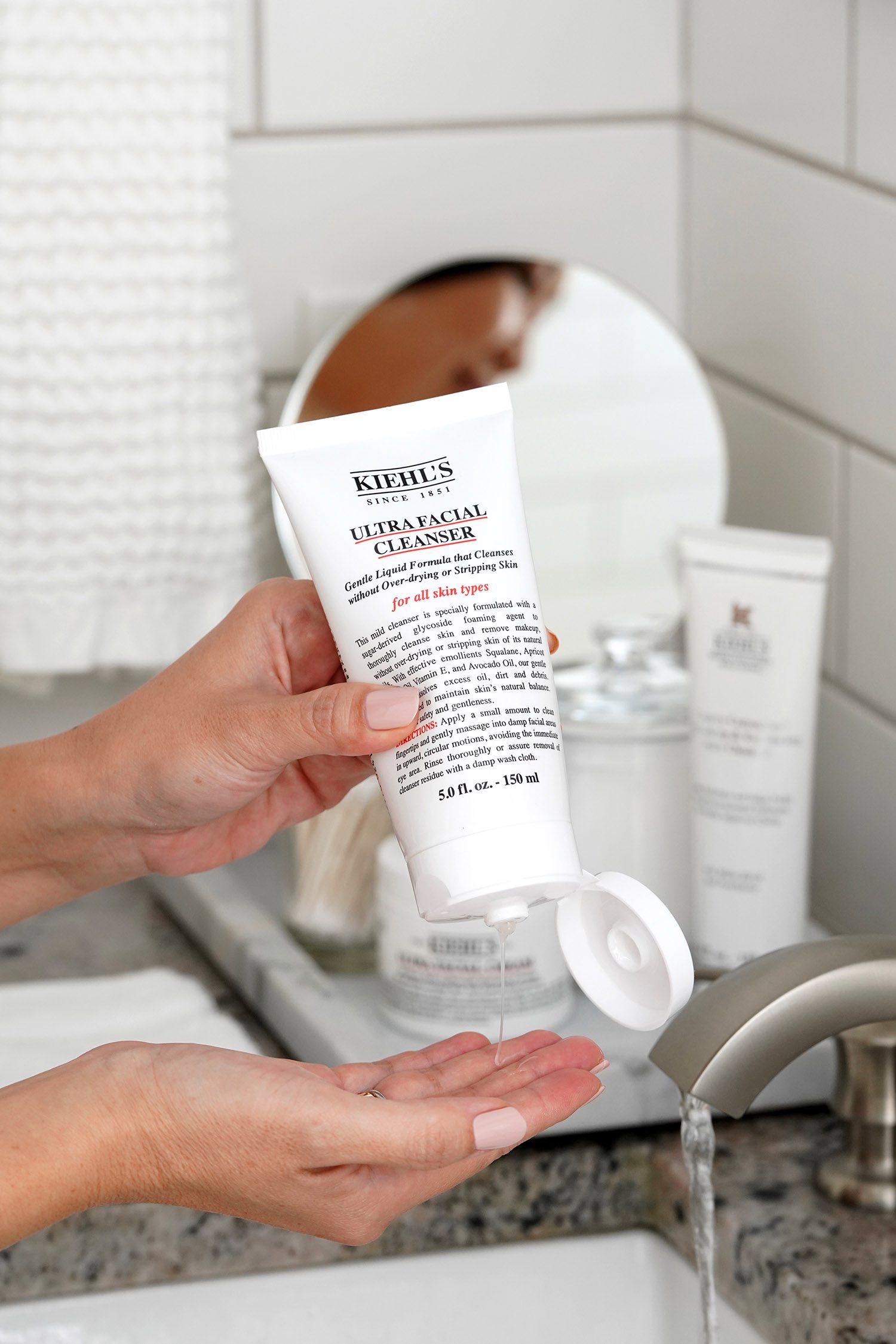 Toner
Kiehl's has a lot of great toners too! One I've been loving lately is the Milk-Peel Gentle Exfoliating Toner. I like this one because it has salicylic acid and a mixture of other ingredients to gently resurface, soften and brighten skin.
Night Time
For night time treatments I love the Micro-Dose Anti-Aging Retinol Serum. It's one of the few retinol products my skin can handle. It works well to keep my skin smooth and helps reduce wrinkles over time. The Micro-Dose technology allows for positive anti-aging results without harsh side effects.
Detox Mask
One last favorite I want to highlight is the Rare Earth Deep Pore Minimizing Cleansing Clay Mask. I love this to give the skin a detox cleanse once a week and this is one of my favorite masks to do just that. It helps reduce clogged pores and blackheads. I'll use it as a spot treatment on trouble areas. Leave it on for around 10 minutes and rinse. Skin feels a lot smoother, tighter and pore size is reduced.
That wraps up my Top 5 Kiehl's favorites in my routine right now! You can find all the items available online at Kiehl's.
Shop the Post
Sponsored by Kiehl's.