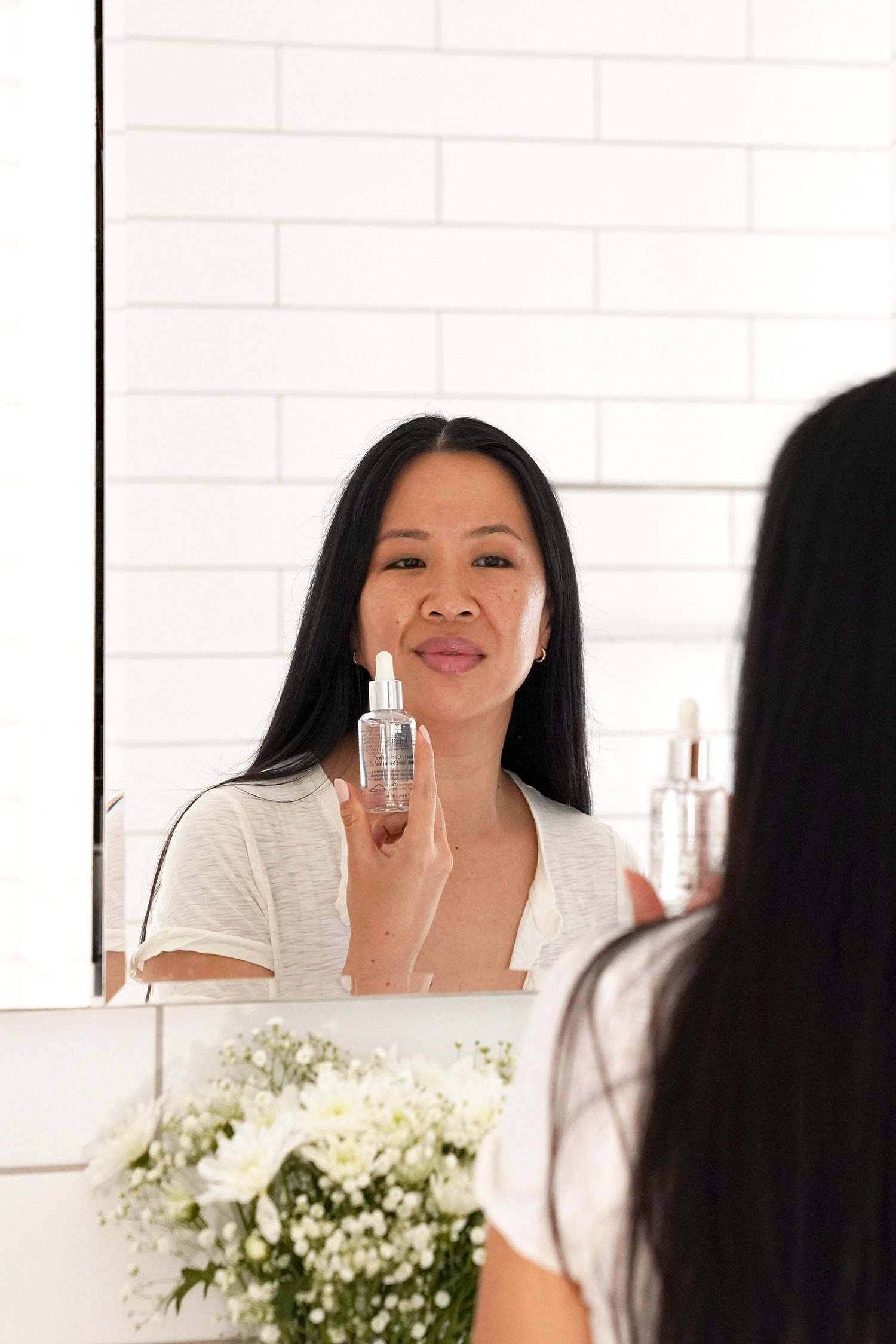 One of the most frequently asked skincare questions I get is how to treat dark spots and post-acne scars. Living in Florida I'm exposed to a lot of sunshine and I've experienced hyperpigmentation in patches around my cheeks from the sun. My skin is usually pretty good in terms of having minimal acne and break outs, but some are unavoidable. Even if I'm careful to not pick my face, my skin is often left with post-acne scars and dark marks. The good news is that these spots can indeed be treated! I'm excited to share a look at one of my favorite dark spot correctors from Kiehl's today. The Clearly Corrective Dark Spot Solution is a great serum to help brighten the skin and treat hyperpigmentation.
According to their trials, after 1 bottle:
97% of women saw significant reduction in hyperpigmentation
97% of women saw significant reduction in dark spots
87% saw reduction in post acne scars
The Kiehl's Dark Spot Solution formula has Activated C (stabilized form of Vitamin C) to help with dullness and uneven skin tone. It also contains Buffered Salicylic Acid to break up discoloration.
Full ingredient list: AQUA / WATER • PROPYLENE GLYCOL • GLYCERIN • ALCOHOL DENAT. • PEG/PPG/POLYBUTYLENE GLYCOL-8/5/3 GLYCERIN • HYDROXYPROPYL TETRAHYDROPYRANTRIOL • 3-O-ETHYL ASCORBIC ACID • PPG-6-DECYLTETRADECETH-30 • PHENOXYETHANOL • SALICYLIC ACID • XANTHAN GUM • HYDROXYETHYLCELLULOSE • POTASSIUM HYDROXIDE • CITRIC ACID • SODIUM CITRATE • TOCOPHERYL ACETATE • LAVANDULA ANGUSTIFOLIA OIL / LAVENDER OIL • DISODIUM EDTA • ADENOSINE • LINALOOL • BUTYLENE GLYCOL • TOCOPHEROL • CITRUS AURANTIUM TACHIBANA PEEL EXTRACT • PAEONIA SUFFRUTICOSA ROOT EXTRACT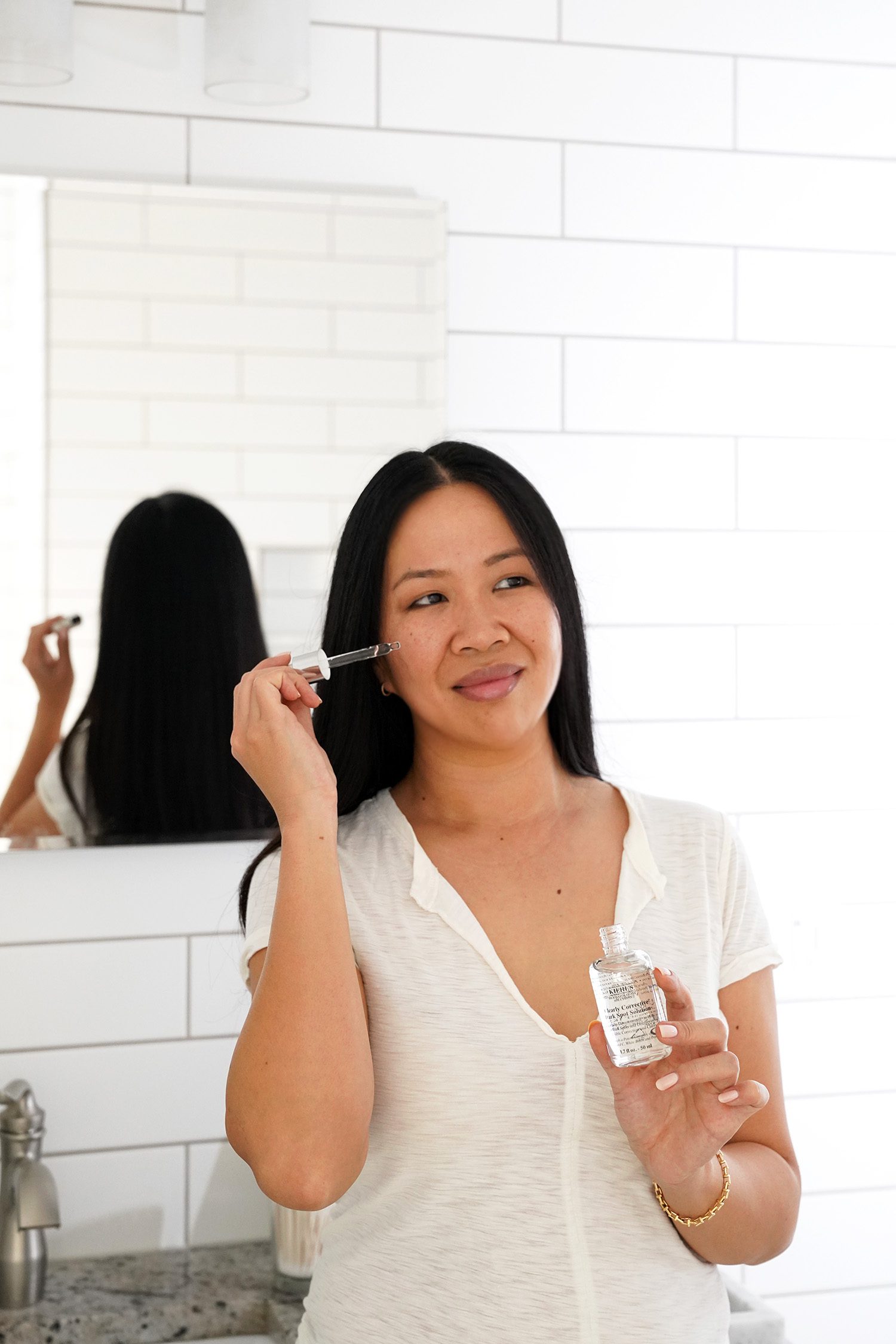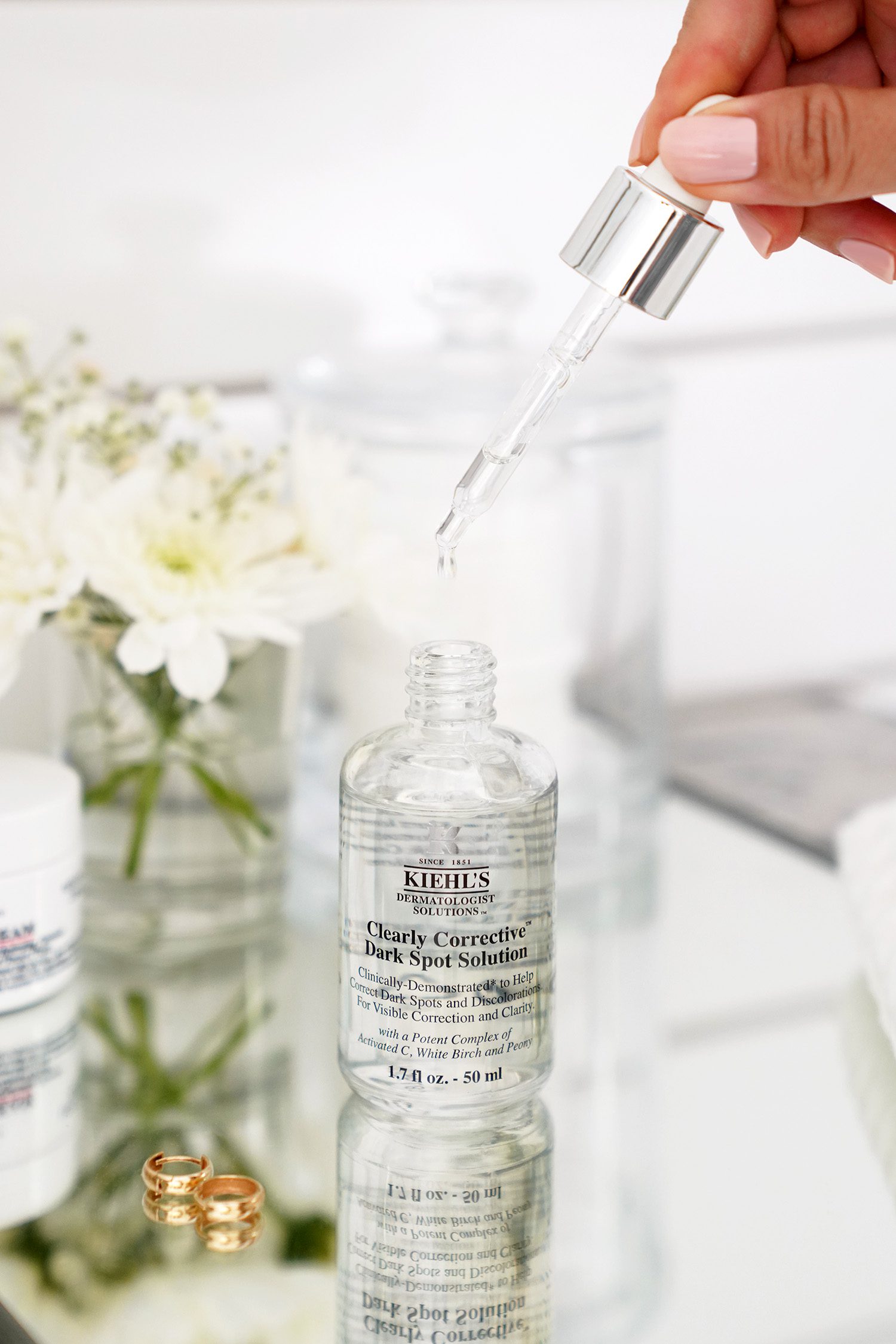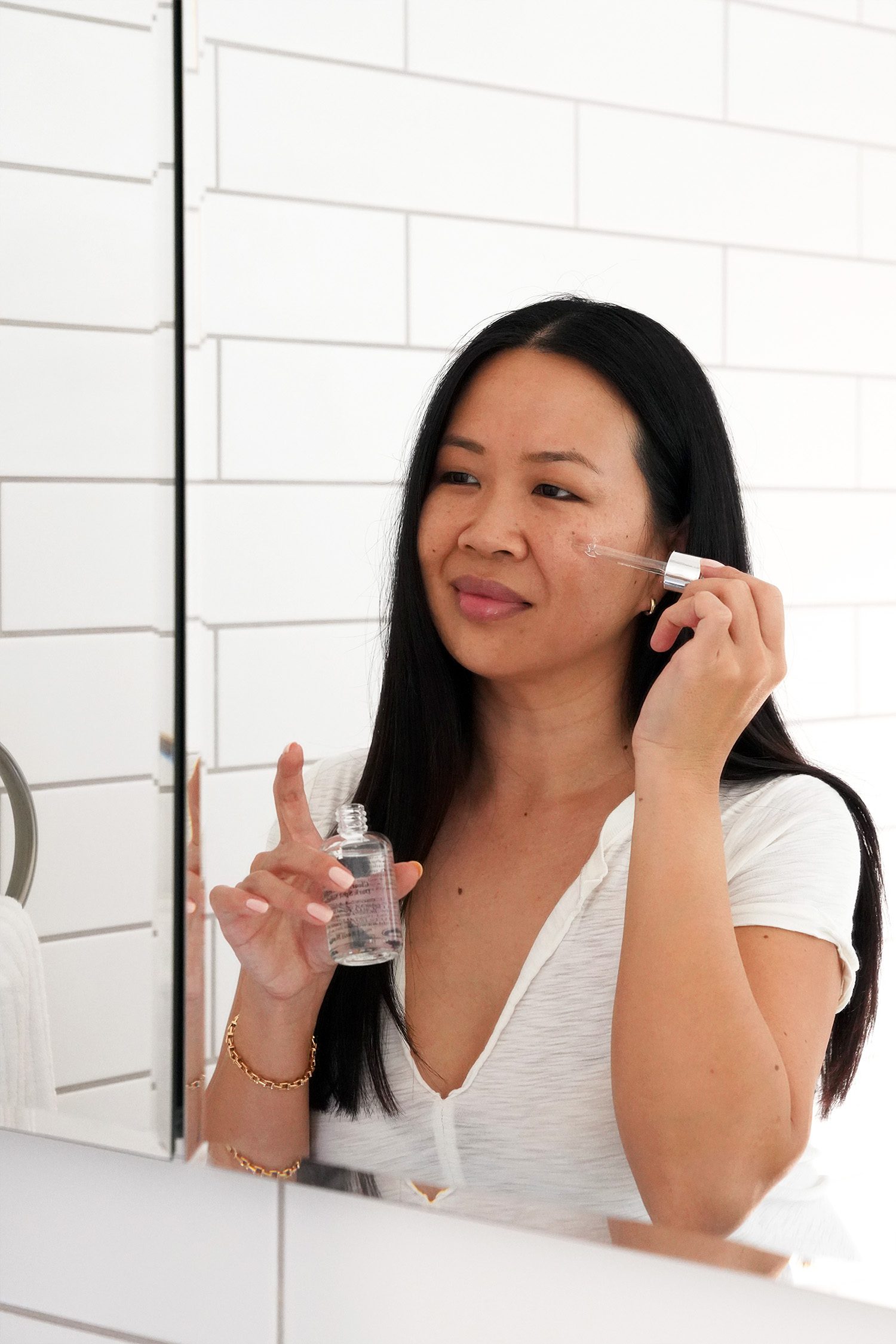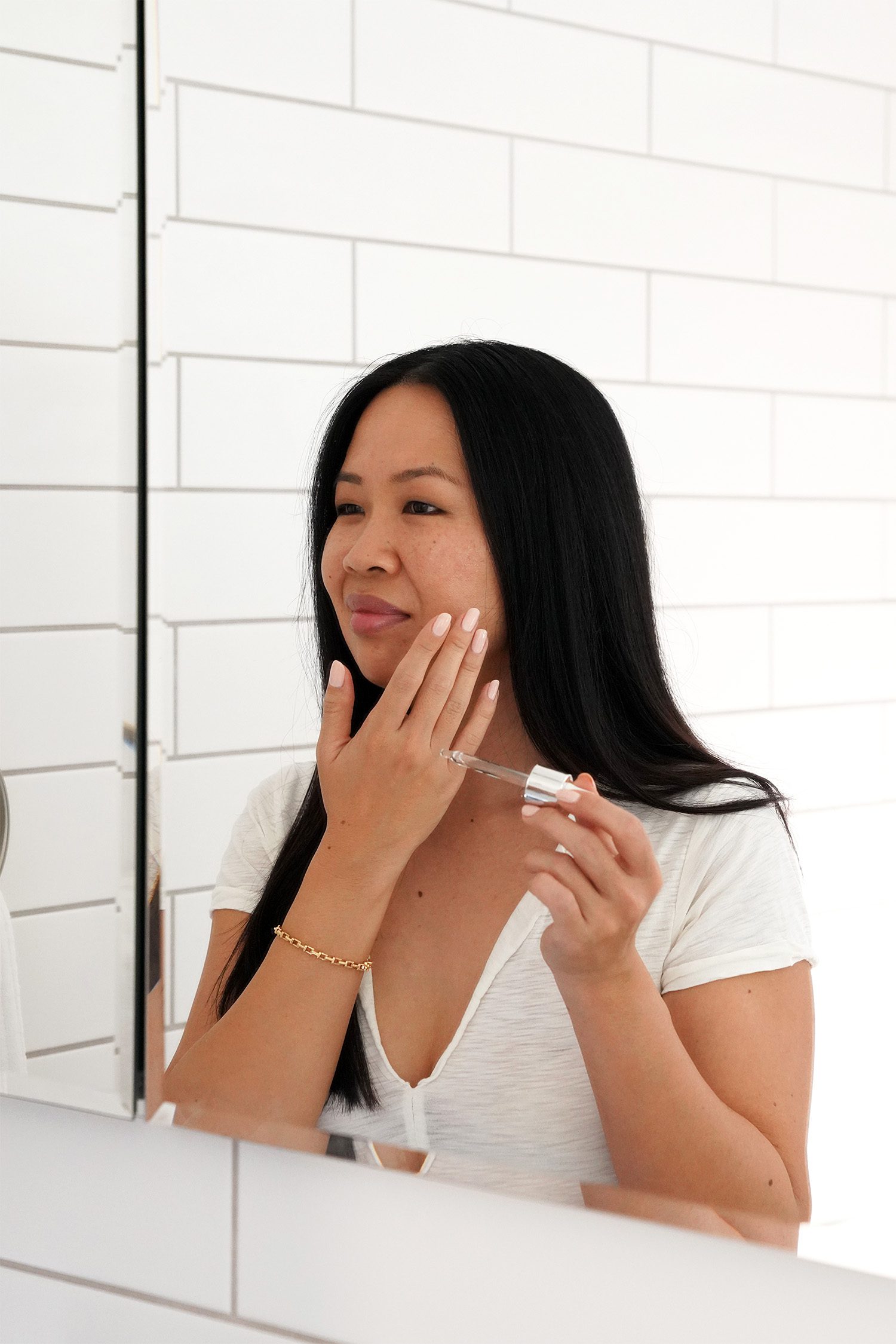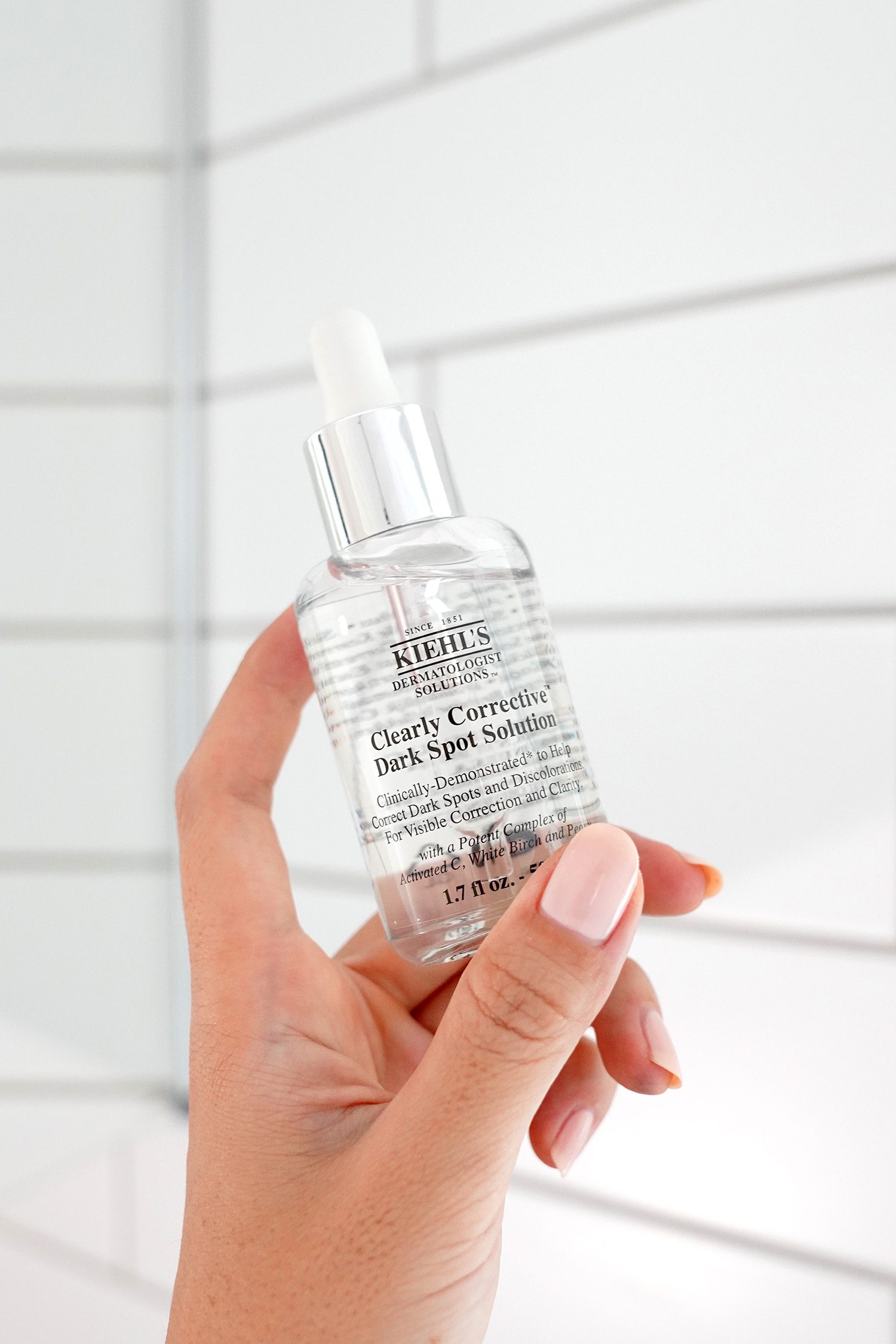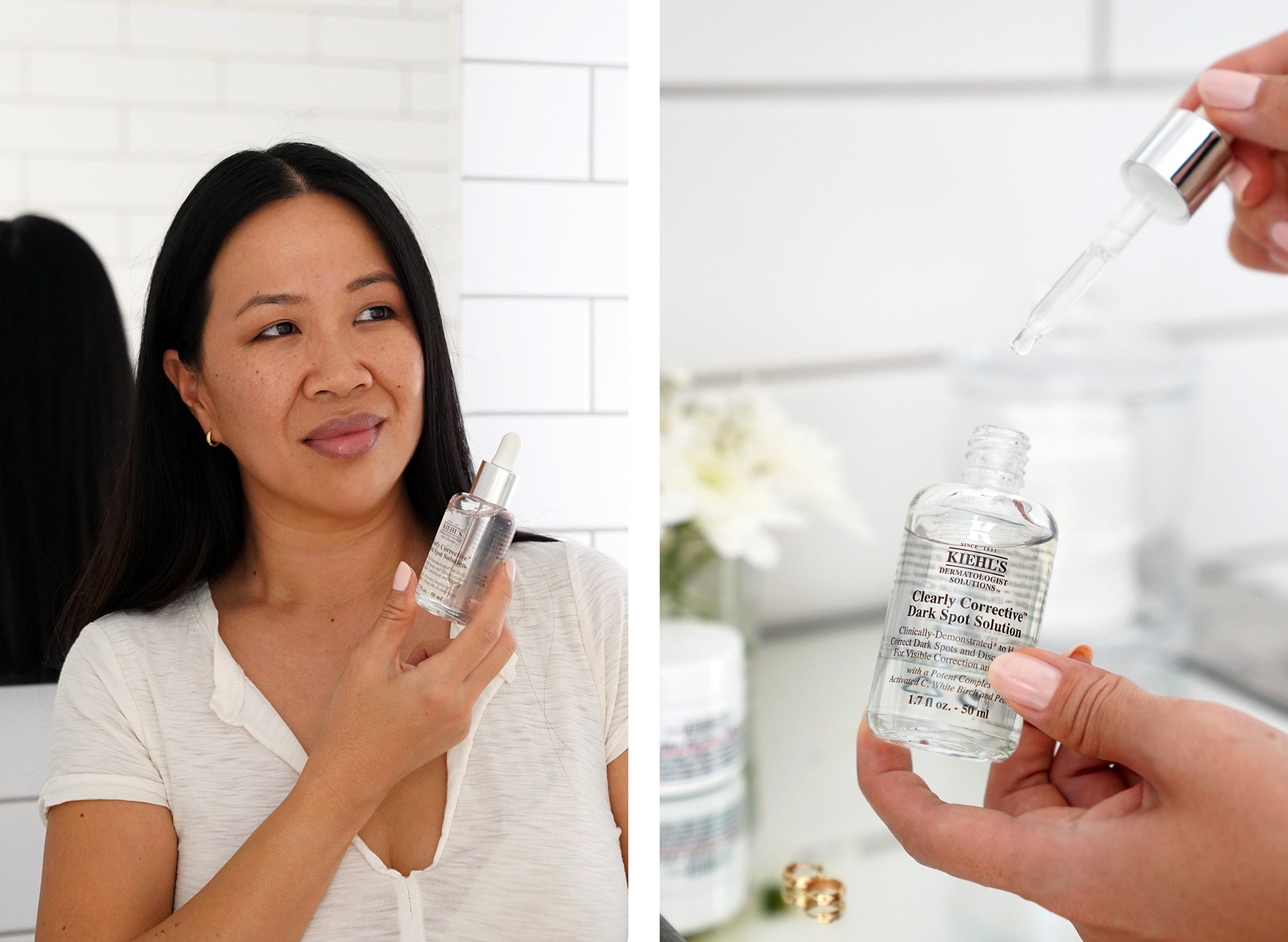 You can use this serum a number of ways, either as a spot treatment or as an all over face serum morning and night. Kiehl's recommends using the serum to treat discoloration on hands, neck or chest which I am going to try soon!
My favorite way to use this is as a spot treatment on areas that I have noticeable darker patches or sun spots. For acne scars and discoloration I feel it's important to treat those as soon as possible to prevent longer-term scarring.
Seeing results will take time and consistent use. Time to see results will depend on the level of hyperpigmentation or discoloration you have. For my cheek bone sun spots I saw a noticeable difference within a couple of weeks. For my acne scars, I usually see dark spots form immediately after the acne has healed. The dark spots stay around for weeks and don't fade until the skin has fully regenerated and everything has resurfaced. I applied the Clearly Corrective Dark Spot Solution as a spot treatment on my chin area where I had break outs and the scars started to fade immediately. It significantly sped up the healing process for my post-acne scars. I can't emphasize how important it is to treat acne scars as soon as you can to prevent discoloration from developing and settling in. It's also important to combine brightening treatments with SPF and moisturizer to protect and nourish the skin.
Bottom line is I think it's definitely worth checking out. My husband Andrew also struggles with hyperpigmentation on his cheekbones and is super diligent about wearing sunscreen and trying dark spot treatments. He's started to use this and I'm excited to see what he thinks!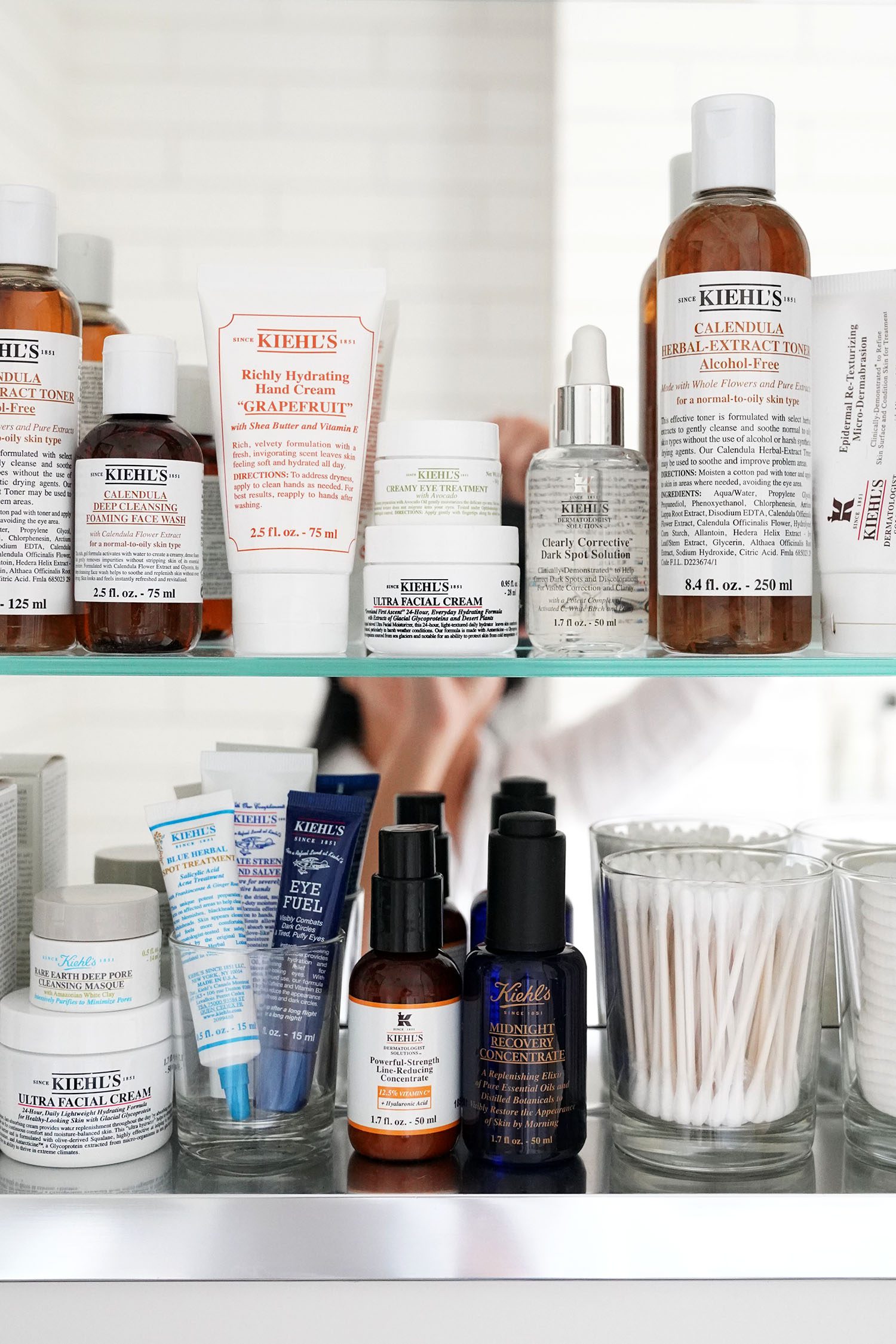 You can find the Clearly Corrective Dark Spot Solution available at Kiehl's. Use the code CLEARLY15 for 15% off any purchase (this excludes sets and cannot be combined with other promos). Do you have any favorites from their line?
Shop the post:
Sponsored by Kiehl's.