There's a new lipstick formula from Laura Mercier called the Velour Extreme Matte Lipstick ($28 each for 1.4 g/0.035 oz, made in Germany). They launched 24 shades in a wide range of colors from pale beige to dark purple. They come in a slim twist up tube similar to the Caviar Sticks Eye Colors which I adore. I feel fortunate to be able to share swatches of all the colors with you today!
The Velour Extreme Matte Lipsticks are matte full coverage lipsticks. All have a cream finish without any shimmer. In general I hate matte lipsticks and matte lip products. I find they make my lips look dry, shriveled, colors darken and everything looks aged. The few exceptions have been the Charlotte Tilbury Matte Revolution, Louboutin Matte Lipstick and Pat McGrath MatteTrance Lipsticks. The Laura Mercier Velour Extreme the formula is ultra matte. Formula is opaque and long lasting, but smoothness is hit or miss. Most of the colors have extremely good flawless coverage, but some have a patchy finish like Ruthless (pale pink), Extreme (deep plum) and Goals (light peach). They do have a very matte finish – I found applying a balm underneath helps smooth the finish but they still last long.
For reference on my skintone and foundation, I currently use the Laura Mercier Flawless Fusion in Buff, Tom Ford Waterproof Foundation and Concealer in Natural + Tawny, NARS Velvet Matte Skin Tint in St. Moritz, MAC Studio Fix Fluid in NC35 and NC37. Swatches of what I rotate between in my Summer Foundation and Base Edit post. For the new NARS Radiant Longwear Foundation I'm still testing out the colors but I'm swatching Stromboli or Vanuatu or Barcelona.
____________________
Respect, Ruthless, Vibe, Fresh, Fierce and Rock
Up first are the lightest shades and neutrals:
Respect is a light beige
Ruthless is a pale powdery pink
Vibe is the perfect neutral pink
Fresh is a neutral pink rose mauve
Fierce is a brown neutral
Rock is a deeper brown
All swatches are done on bare lips.
____________________
Cool, Stylin, On Point, Fire, Control and Dominate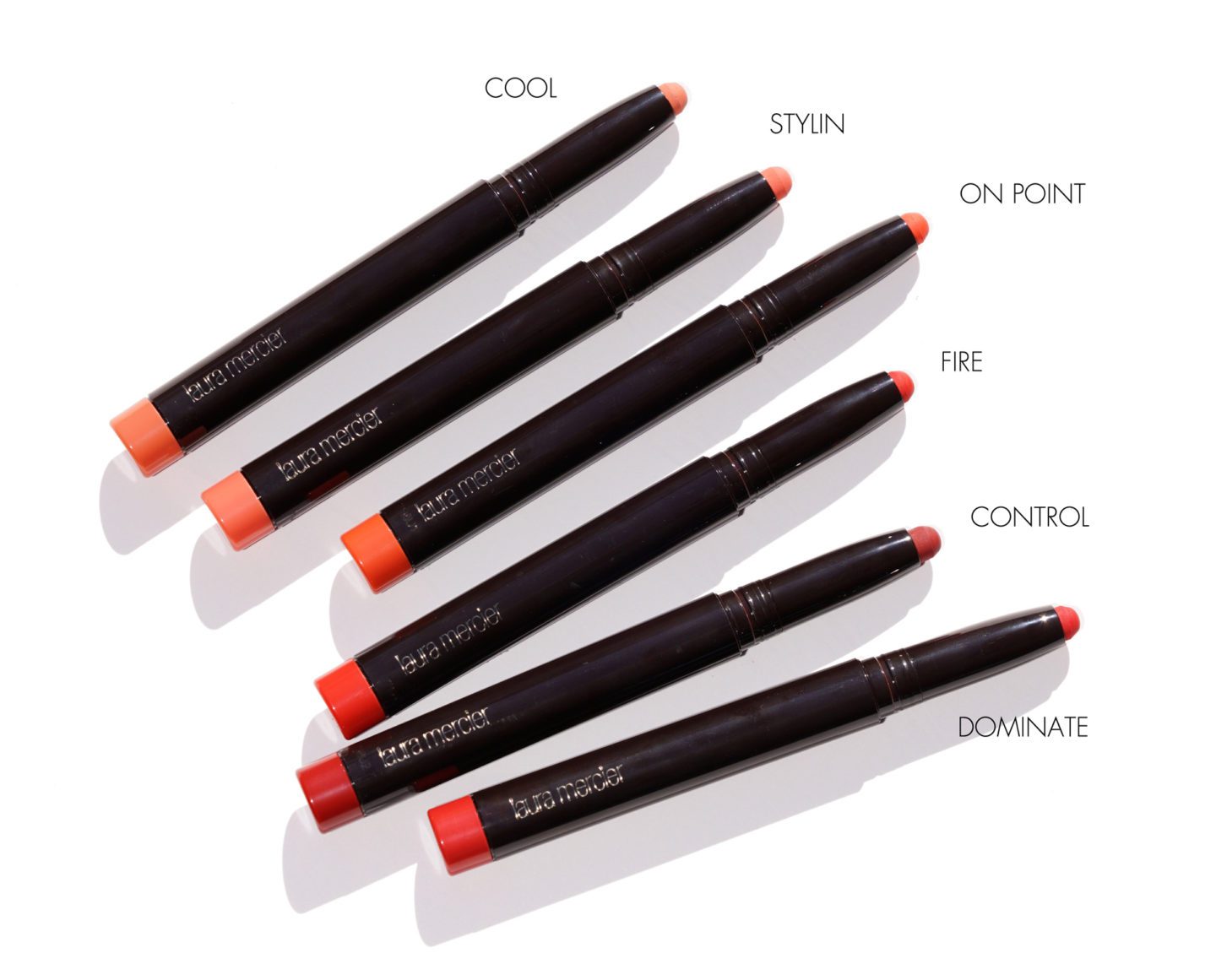 Next are the orange and reds. These are high impact shades all on the bold side. As with most reds there are similar options but each one has a different undertone. I like that these are true to what you see in the tube. Often times with reds they go on brighter or pinker than what I see.
Cool is a bright mod peach
Stylin is a bright coral peach
On Point is a vibrant orange
Fire is an orange red
Control is a deeper brick red
Dominate is a bright red
____________________
Goals, Bring It, Clique, It Girl, Fab and Power
Up next are the bright pinks.
Goals is a powder pink
Bring It is a fuchsia pink
Clique is a bright red pink
It Girl is a bright deep peony pink
Fab is a hot cool pink
Power is a deeper pink red
____________________
Queen, Fatale, Hot, Boss, Dare, Extreme
Last are the deeper pinks and purples. For some reason the deeper shades were pretty patchy on my lips. There is a sharp contrast between my natural lip color and many of these.
Queen is a bright cool pink
Fatale is a plum red
Hot is a bright deep red
Boss is a patchy violet
Dare is a muted mauve brown plum
Extreme is a deep streaky blackened purple
Lasting power is quite impressive. They do have a dry texture/feel in the tube so there is going to be slight tugging when you apply on the lips. If you have a balm underneath they'll glide on better. Once on the lips they feel weightless and very comfortable. I love the packaging style and hope they launch this in cream or shimmer shades because I can see myself wearing those more than mattes. For a matte lipstick these are good. I still prefer other matte formulas like the ones from Pat McGrath, and in general like cream or gloss finishes for lipsticks.
The best thing about these is the lasting power. They stay put and don't bleed at all. There is going to be transfer to cups or napkins if you drink but otherwise they stay on the lips for hours without budging. I liked that they worked well with balms too. No detectable scent on these either. Do you have a favorite matte lipstick formula?
My top five picks: Vibe, Fresh, Fierce, Fatale and Power.
You can find the Laura Mercier Velour Extreme Matte Lipsticks available now at Sephora.
Lipsticks sent courtesy of Laura Mercier for review.