Today is the last day of the Sephora Holiday Savings Event and I have a haul roundup of what I bought with a few first impressions. I haven't been able to try or swatch everything but hope to soon! Would love to hear about your haul picks for the sale!
Use code YAYHOLIDAY at checkout:
Rouge Members: Save 20% off purchase from 11/5 – 11/15
VIB Members: Save 15% off purchases from 11/9 – 11/15
Insider Tier: Save 10% 11/11 – 11/15
Bath, Body + Hair
I'll start with my favorites for the bath and hair styling!
Fresh Rice Sake Bath ($82) has returned and I could not be more thrilled. I am 100% a bath person and this is one of my favorite bath soaks. It doesn't bubble up but you put 1-2 capfuls (or as much as you want) into the bath and soak. It has such a relaxing therapeutic feel and I truly feel a difference after using this. I am debating ordering a few more before the sale is over because it's so expensive.
Fresh Body Sugar Body Polish Exfoliator ($67 for 400 g) is another favorite of mine. This is a hydrating scrub with real brown sugar crystals and oils blended into a body scrub. It has an oily moisturizing finish. I love this because it smells like a citrus blend of sugar and lemon.
Christophe Robin Perfect Hair Gift Set ($53, $74 value) has a full-size Cleansing Purifying Scalp Scrub and mini Regenerating Hair Mask. I had forgotten about the scalp scrub and am so glad to have it again. It's great for cleansing the scalp without stripping it. I do think if you have ultra fine hair though you may find it challenging to rinse out.
T3 Aire Brush Duo ($179.99) has been on my radar for a few weeks now and I thought this sale was the perfect time to buy it. Unfortunately, it has sold out online at Sephora but I'd recommend keeping an eye out for it at other retailers like Nordstrom, T3, Ulta etc for upcoming Black Friday/Cyber Monday deals. Full review to come soon but I love it. I wish this was available last year because I would have asked for this for Christmas instead of the Dyson Airwrap Styler (which I love but still can't get over how expensive it is).
Pros: Multiple heat settings and air flow options, gives my hair an ultra smooth blowout, interchangeable brushes, suitable for fine hair with all the options.
Cons: Price and will not cut down on dry time. The instructions say you need to rough dry your hair with your current favorite hair dryer to about 80% before you use this tool. To me if that's the case I'd rather just go with the Dyson because the cost of a regular hair dryer + blow dry brush will amount to about the same. Although you can always just towel dry or air dry your hair first.
I still think the Amika Blow Dry Brush is a great option, especially in the Blowout Buffet Blow Dryer Set ($99). The T3 is definitely built better with more options, but the Amika is a great product that will get the job done. I find the Amika brush has more power/force even.
Huda Beauty
I have a few Huda Beauty picks from a while back along with a few new tries. The GloWish Multidew Vegan Skin Tint ($37) is a base I picked up over the summer. A few months ago I was a lot more tan and Shade 06 Medium Tan was a good match but I knew my skin would lighten for fall/winter. I also bought 06 Medium which is actually too dark for me now because this tint oxidizes/darkens. I like this mixed with another foundation or tinted moisturizer. By itself I find it too glowy and heavy looking for everyday although it does not feel heavy (if that makes sense).
GloWish Luminous Pressed Powder Foundation in 05 Medium ($33) is a really nice powder foundation with a luminous glow I find wearable and not over the top. I also find this oxidizes a little so I will need to order one shade lighter. For me the trick to making sure my powder foundation does not look cakey is to apply with a loose brush and also to layer on top of a tinted moisturizer or sheer foundation. If I apply on moisturized/primed skin I often find the pigments adhere too much to the skin and makes it look heavy. I like this although I don't think it will be for everyone.
GloWish Soft Radiance Bronzer ($31) in Medium 02 and Tan Light 03. I am wearing Medium in this post and I love these. These have a soft satin finish with a tiny bit of glow. (Also available in a mini size.)
GloWish Cheeky Vegan Blush ($21) in Happy Peach and Caring Coral are pretty peachy blushes. The lighter shade Happy Peach is a little too light in color for me but I can make it work by layering both shades. Sometimes it's nice to have a sheer wash of subtle color on the cheeks versus something that pops. Formula is soft, blends easily, lasts long. I hope they add more colors!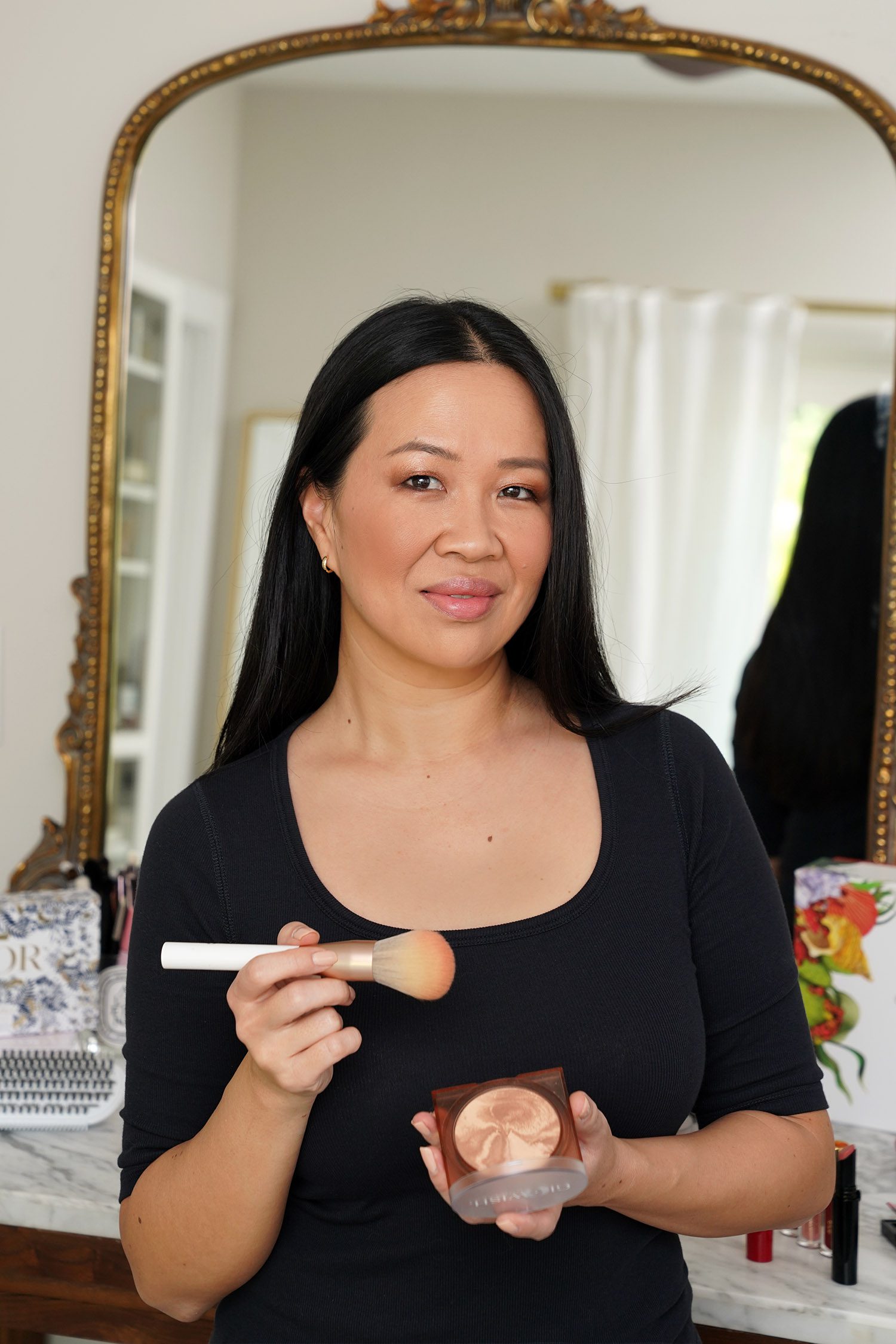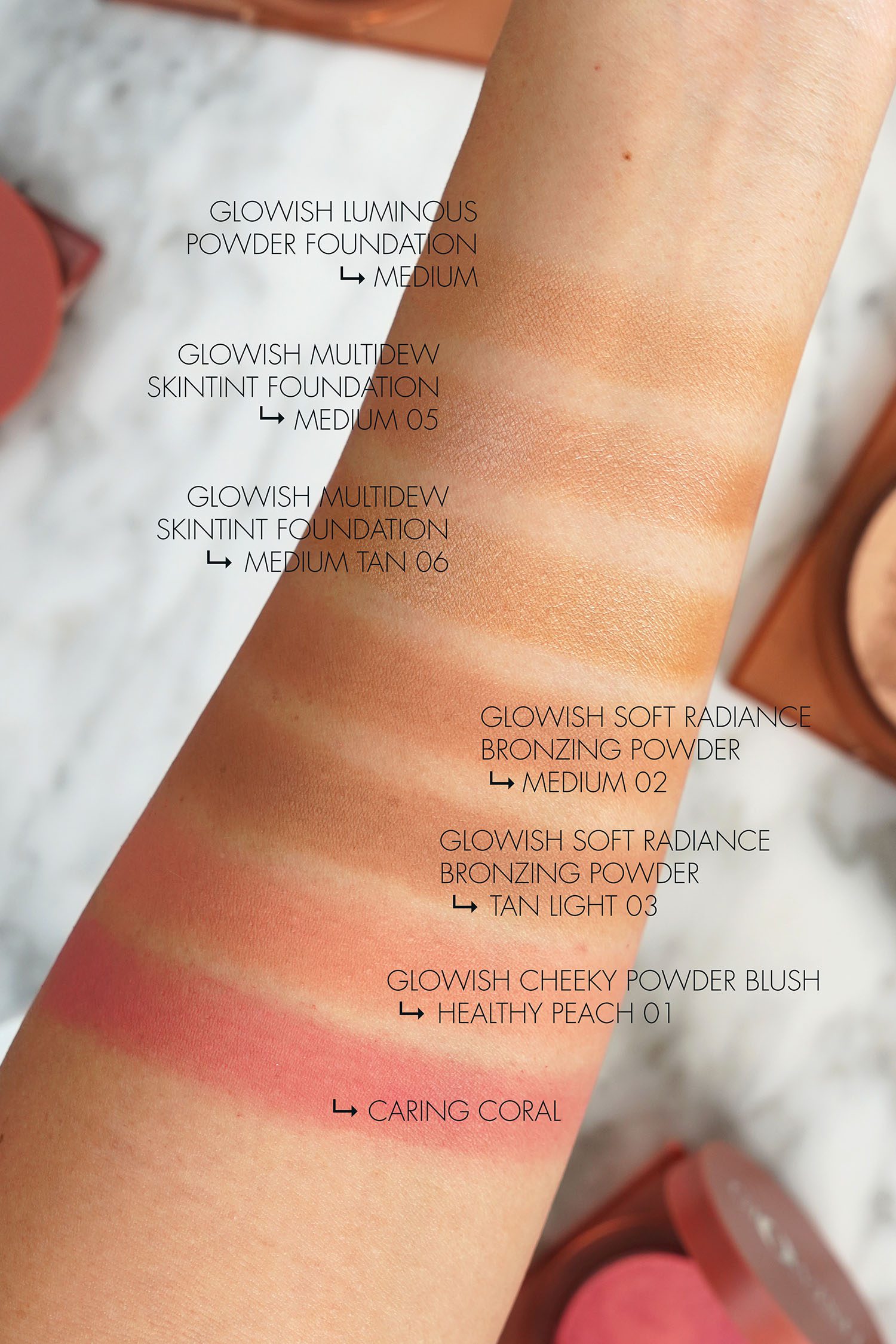 Wearing Armani Luminous Silk Foundation + Huda Beauty GloWish Tint in Medium, Soft Radiance Bronzer in Medium + Cheeky Blush in Happy Peach, Armani Lip Power 103, NARS Mini Palette in Laguna
Eye Makeup
I picked up all three NARS Unwrapped Mini Eyeshadow Palettes ($25 each) in Orgasm, Laguna and Dolce Vita. I love these because they have all the colors you need for a full eye look in a mini palette form. So far I've only tried Laguna and I love it enough to order another one. It has a beautiful mix of bronze, gold, brown, mattes and shimmers. They are incredibly tiny but to me these are the perfect vacation palettes – packable, won't take up a lot of space, enough for an entire eye look!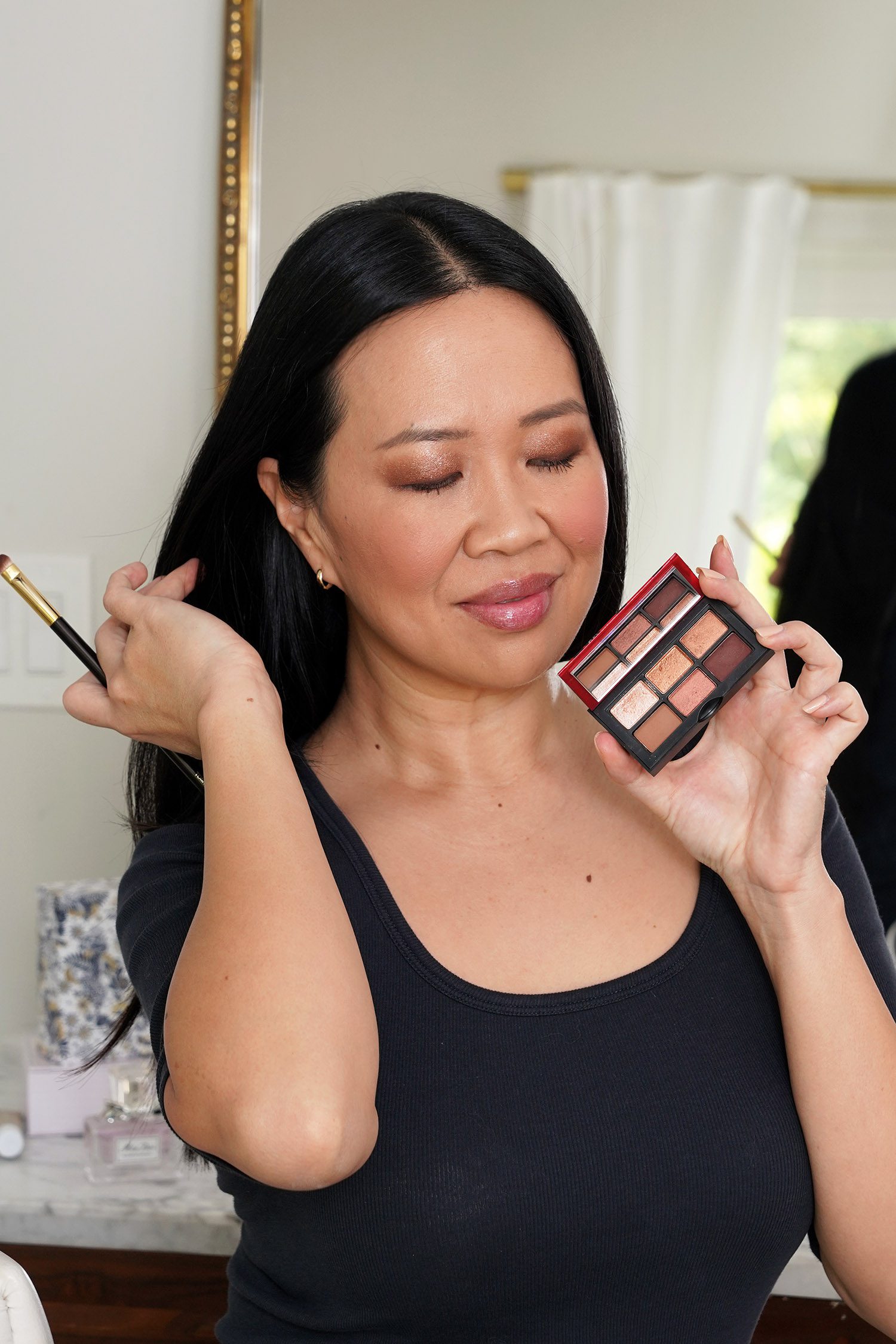 I also ordered the Anastasia Beverly Hills Primrose Palette ($55) and have mixed feelings. I think I need to play around with it more. Overall quality and pigment is phenomenal. Shadows are like one swipe wonders and easy to blend. I'm just not sure the colors are for my skin tone. The palette runs fairly deep and warm even though there are some cool tones mixed in.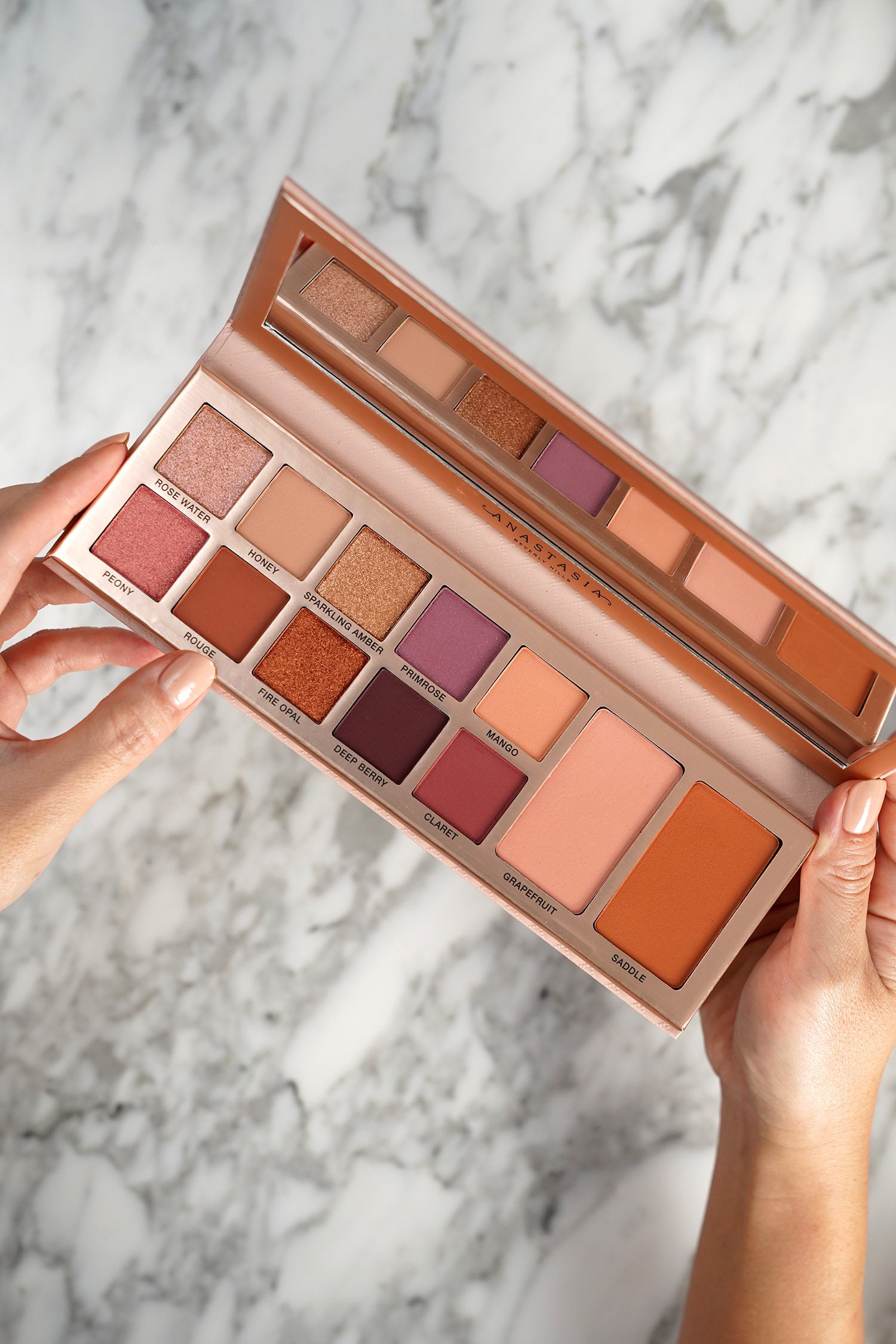 Lip Picks
I hauled a lot of lip products I had on my wishlist! The Armani Lip Power ($38) is a really nice formula! It's a satin finish long-wear and it almost has a velvety finish when you swipe them on the lips. I hauled neutral colors and love them all, although the 500-range shades I picked don't appear as cool-toned/rose as the stock swatch photos. They still ended up working for me but I was expecting some mauves or pinks but I think it could just be my skin and lip undertone.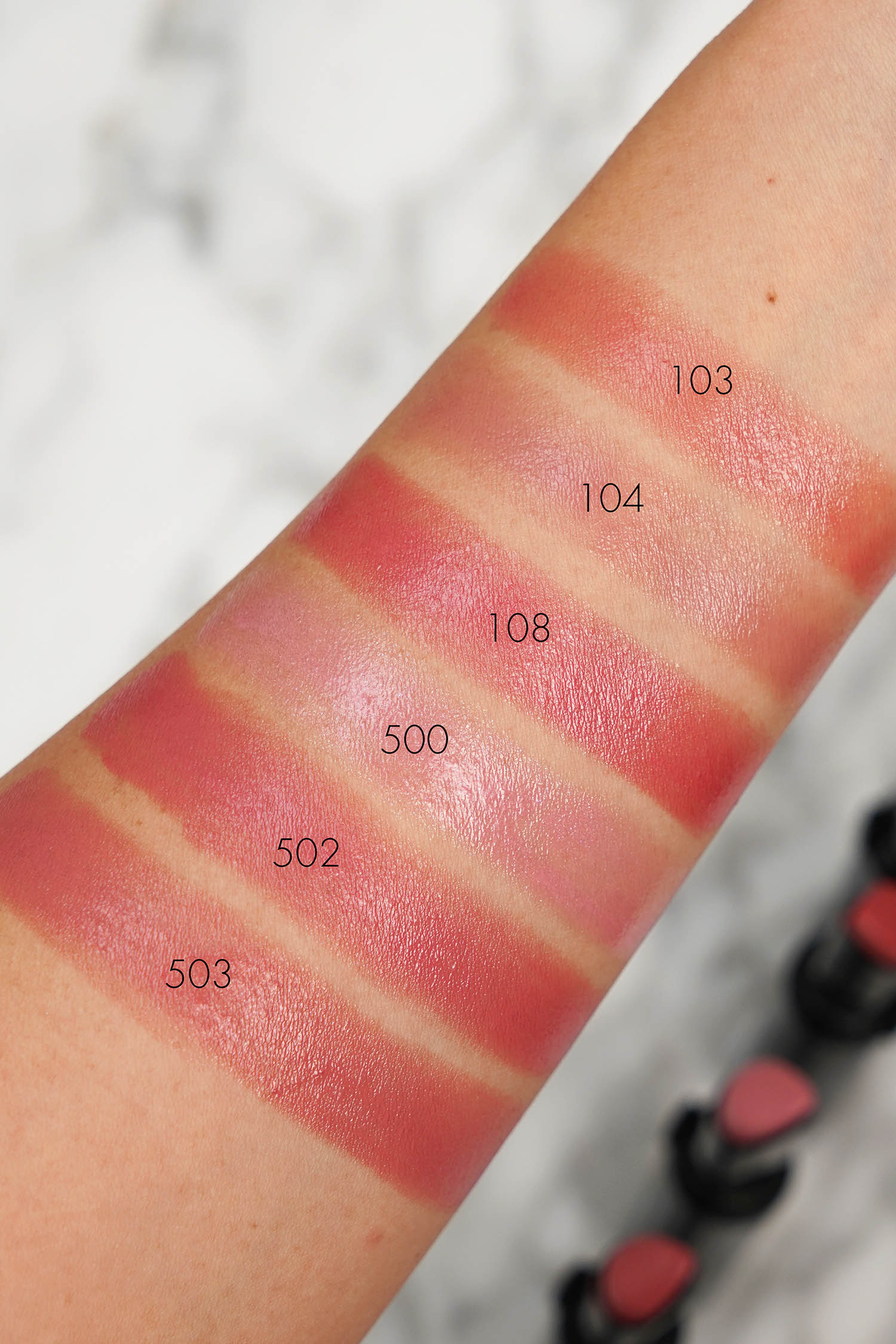 Other picks include the Tarte Maracuja Lip Tints ($19 each) in Rose and Grapefruit which are great wearable shades. The Huda Beauty Silk Balm Rose Quartz ($21) which I love (it's what I wanted the Tom Ford Sunlit Rose Balm to be on me). Buxom Crown Jewels Plumping Lip Gloss Set ($25) love these colors!
Summer Fridays launched their Lip Butter Balm Trio ($48) with their Clear, Vanilla Beige and Brown Sugar (new). This unfortunately sold out already at Sephora but you can still find it at Summer Fridays, Revolve and Net-A-Porter.
From Charlotte Tilbury I picked up her Eyes to Mesmerize in Pillow Talk (excited to try, but I do think Rose Gold is still my favorite), mini Filmstar Bronze and Glow Duo ($29), Jewel Gloss in Rose Jewel ($32). I also picked up a few more of the Dior Lip Maximizers in Ultra Pink and Plum.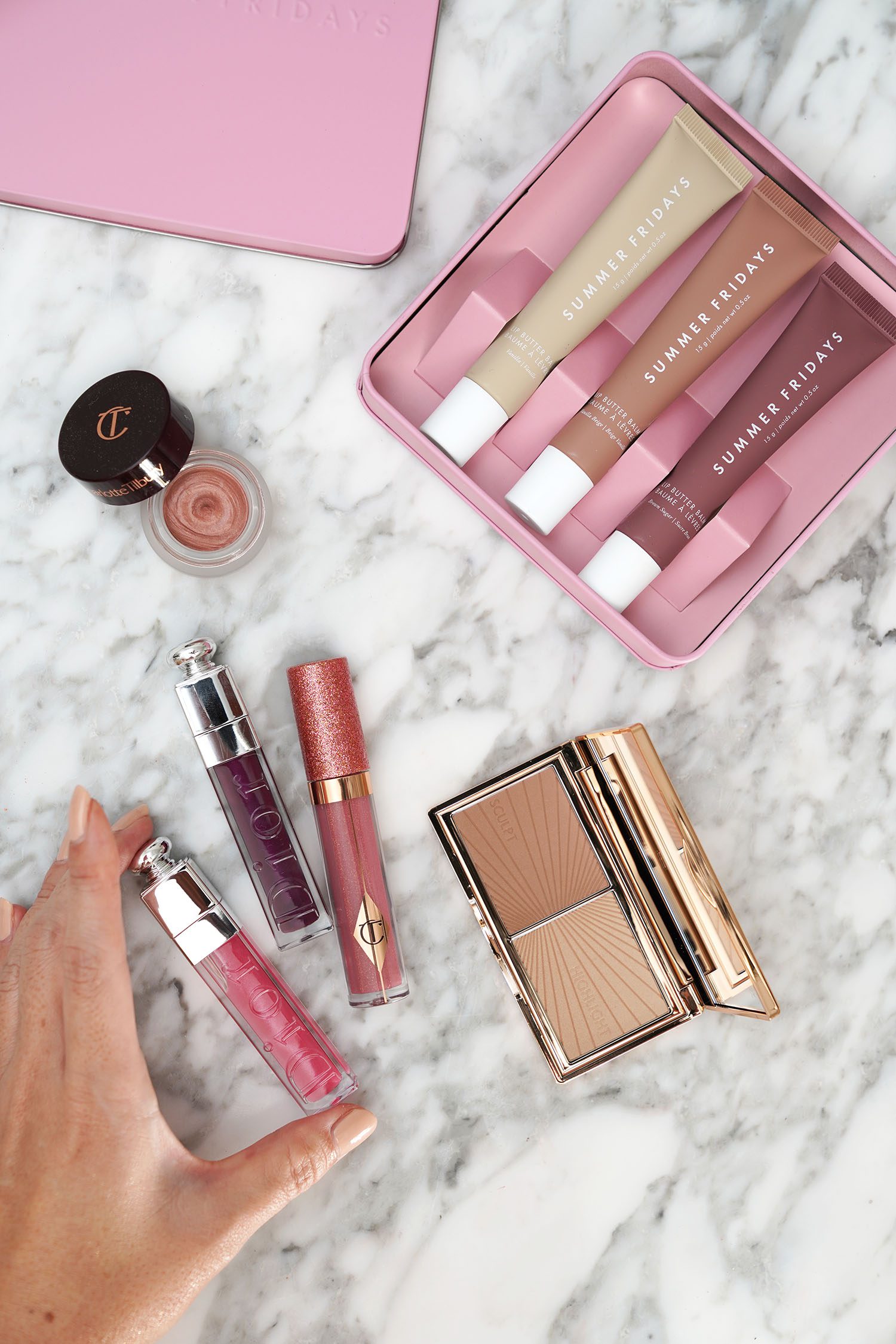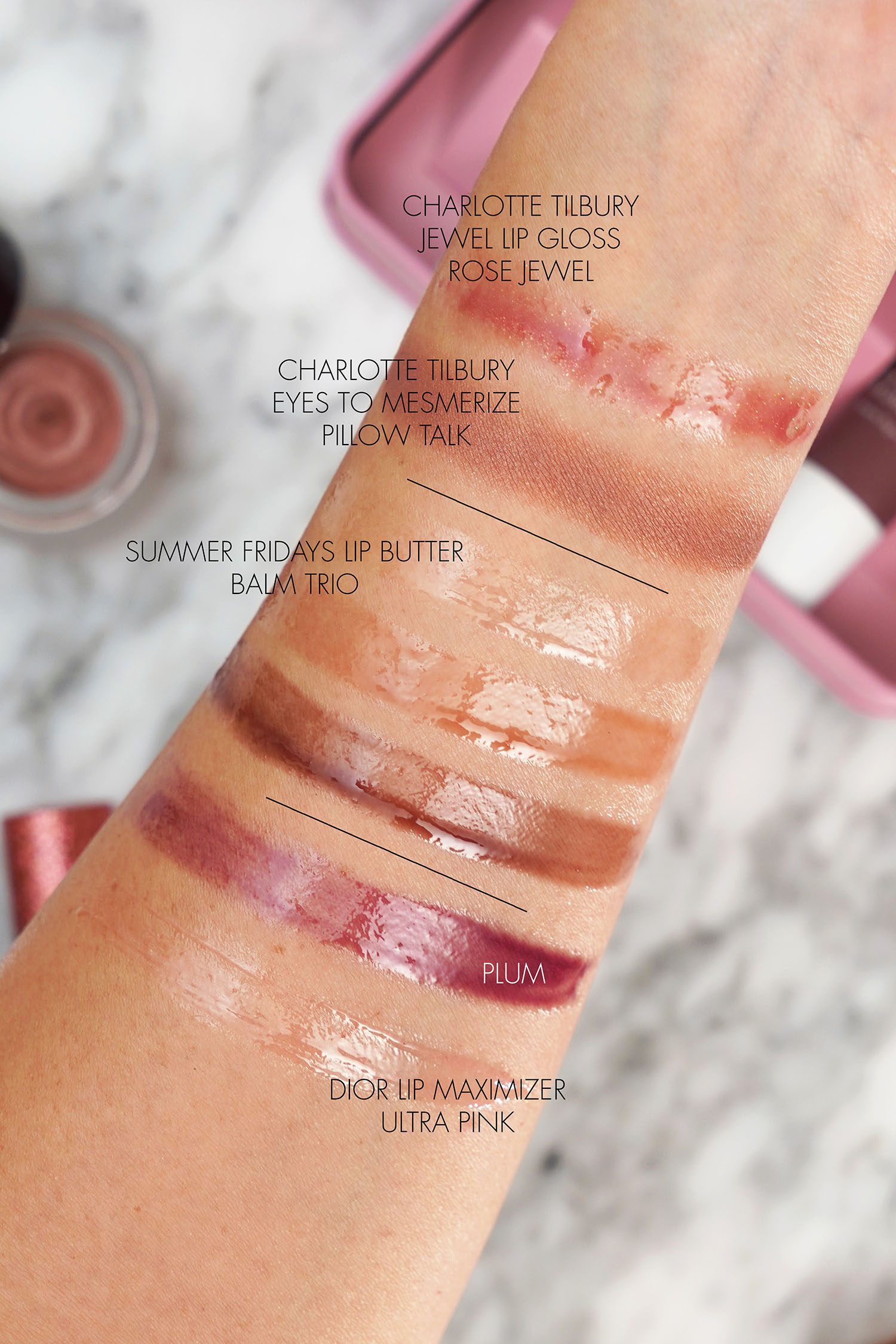 Miscellaneous
I did pick up the two new Natasha Denona Glam Face and Eye Palettes ($59 each) but have not had a chance to try them yet. I tried Fenty Butta Drop Whipped Oil Hydrating Body Cream Mini ($22) and will 100% be buying the full size. It's smooth, creamy and smells nice and fruity. The Tom Ford Mini Soleil Neige Body Oil ($34) also made it to my order which I think will be nice for winter!
That wraps up my Sephora haul and first impressions of some of the things I tried! If I had to pick my top 3 favorites that I hauled so far it would include:
T3 AireBrush Dryer
Fresh Rice Sake Bath
NARS Mini Palette in Laguna
Shop the Post

What did you haul? Or did you find any good deals/sales elsewhere?