It's here! The Diptyque Limited-Edition Baies Candle 2020 ($74) has launched from 11/27 to 11/30 while supplies last. For the past three years they have launched a special design for their best selling Baies candle and this year's design is beautiful! It comes in a black glass jar in the Classic 190 g size. The design is embossed printed onto the black jar (versus a sticker). It has black wax and has the special 2020 mark labeled on the back. This Black Friday 2020 Baies Candle is available at Diptyqueparis.com.
Baies is my most burned candle in my home. It has a beautiful unique mix of berries, blackcurrant and rose with a slightly green undertone. I love that it's sweet but not sugary sweet. Both Andrew and I adore this in the candle, large candle and spray versions. We've tried a number of room sprays and while they won't last as long as a candle or diffuser the Diptyque room sprays are among the strongest we have bought.
Additional Details Shown Above: Chair // Fluffy Pillow // Side Table // Boucle Ottoman // Round marble tray // Glass Photophore // Porcelain Baies // Wick Trimmer // Nail Polish is Chanel Organdi
________
Shown Below: Best of Baies Set (trio) // Classic Size Individual Baies Candle //Wick Trimmer
The 2020 Black Friday Baies comes in the standard size which is 190 g/ 6.5 oz. Approximate burn time is 60 hours. If you're interested in this particular scent it is also available in their regular line up with the clear glass jars and white wax and a few other formats:
The Diptyque team kindly gifted the Black Friday Baies 2020 candle. Each year they've launched I've also bought an extra backup. Here's a look at the candles from 2018, 2019 and 2020.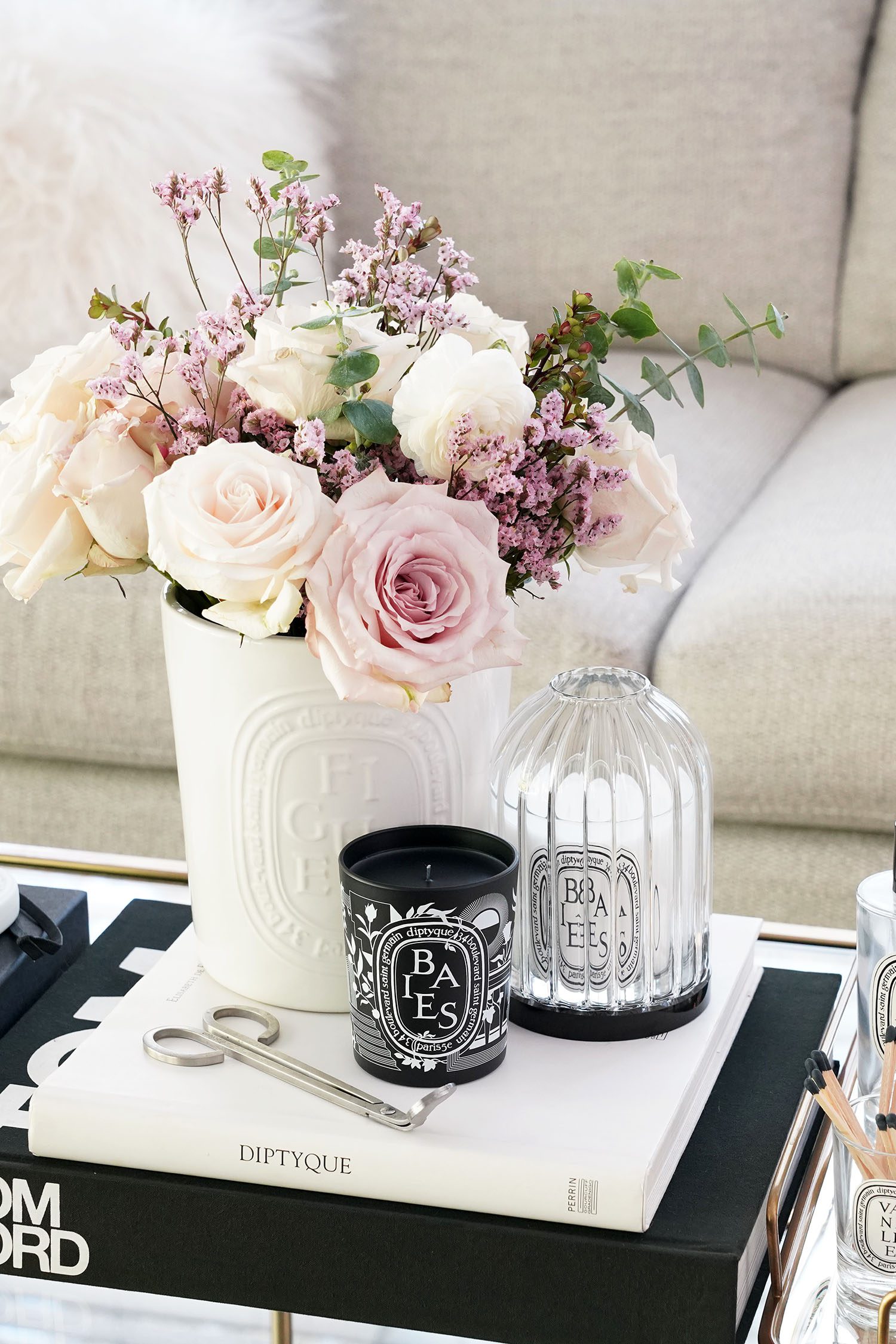 You can find the Diptyque Limited-Edition Baies Candle 2020 available 11/27 to 11/30 while supplies last at Diptyque. They usually have special gift with purchases available. Check out their Special Offers page for the latest one (they have the promo code there too).
Baies 2020 gifted for review. All other items purchased by me.