Rounding up the best summer perfumes I've been loving this year. I love a good citrus perfume and often wear it year round. My go-to's are still from Chanel and Creed, but I have some new favorites this year!
Chanel Les Eaux de Chanel Paris-Biarritz and Paris-Riviera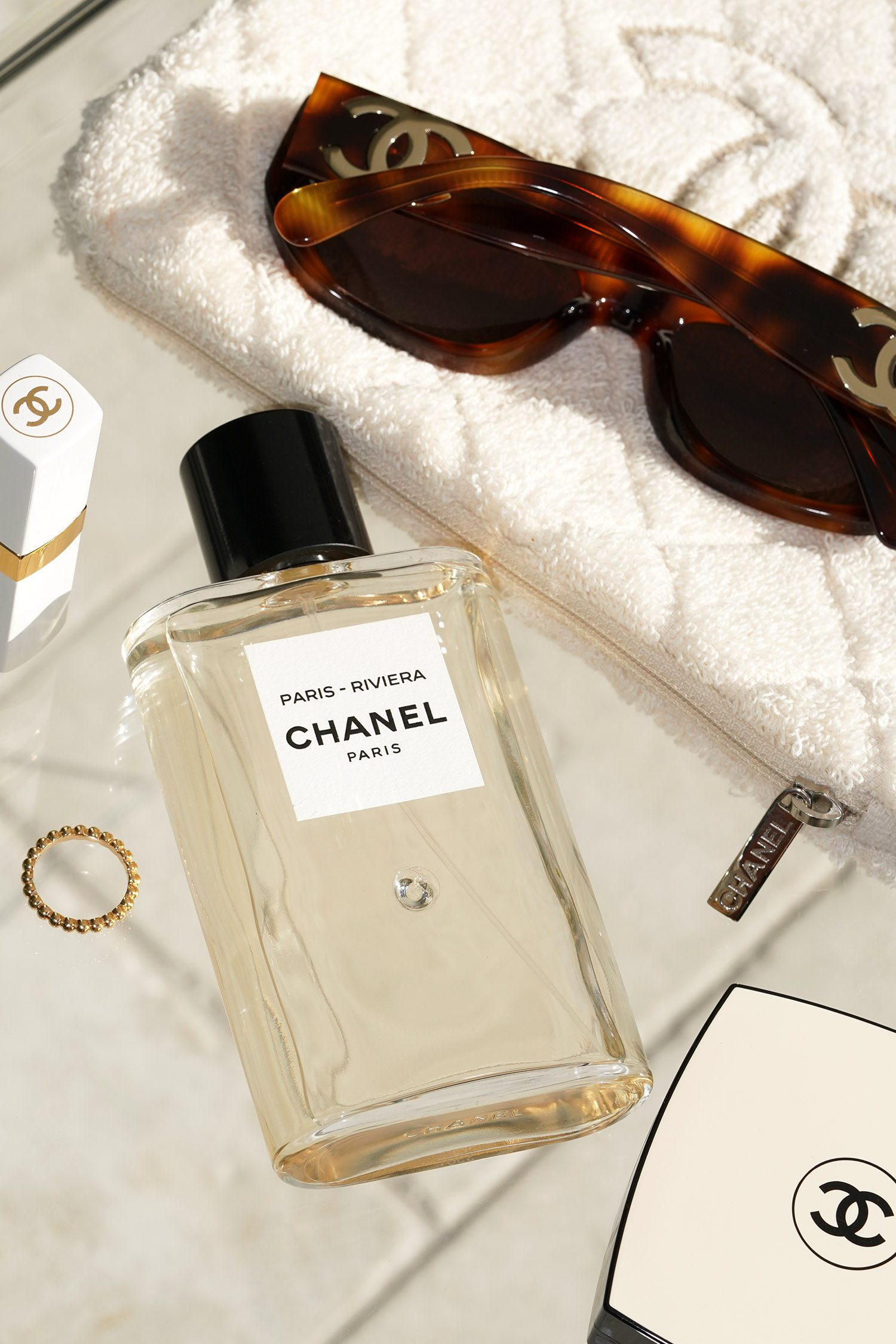 Chanel Les Eaux de Chanel Paris-Biarritz and Paris-Riviera Eau de Toilette Sprays ($98 to $142, Chanel.com) still remain at the top of my list for my most-worn fragrances. They're fresh, bright and come in both full size and travel sizes (perfect for my bag).
RIVIERA NOTES: Sicilian orange, Petitgrain, Jasmine, Neroli, Sandalwood and Musk
Biarritz pulls a little softer while Riviera has a sharper more crisp feel.
BIARRITZ NOTES: Grapefruit, Mandarin, Lily of the valley accord, Vetiver and White Musk
Celine Parade
NOTES: Bergamot, Neroli, Vetiver, Musk, Oak Moss
Celine Parade Eau de Parfum ($280 to $410 at Celine) is one I discovered over Christmas and it's my favorite of all the Celine perfumes. Full review of all the scents here. This one could definitely be considered unisex. To me it's like a dressier more edgy variation of the Chanel Les Eaux perfumes I love.
Sample sizes are not available in this one they offer a Discovery Coffret ($385).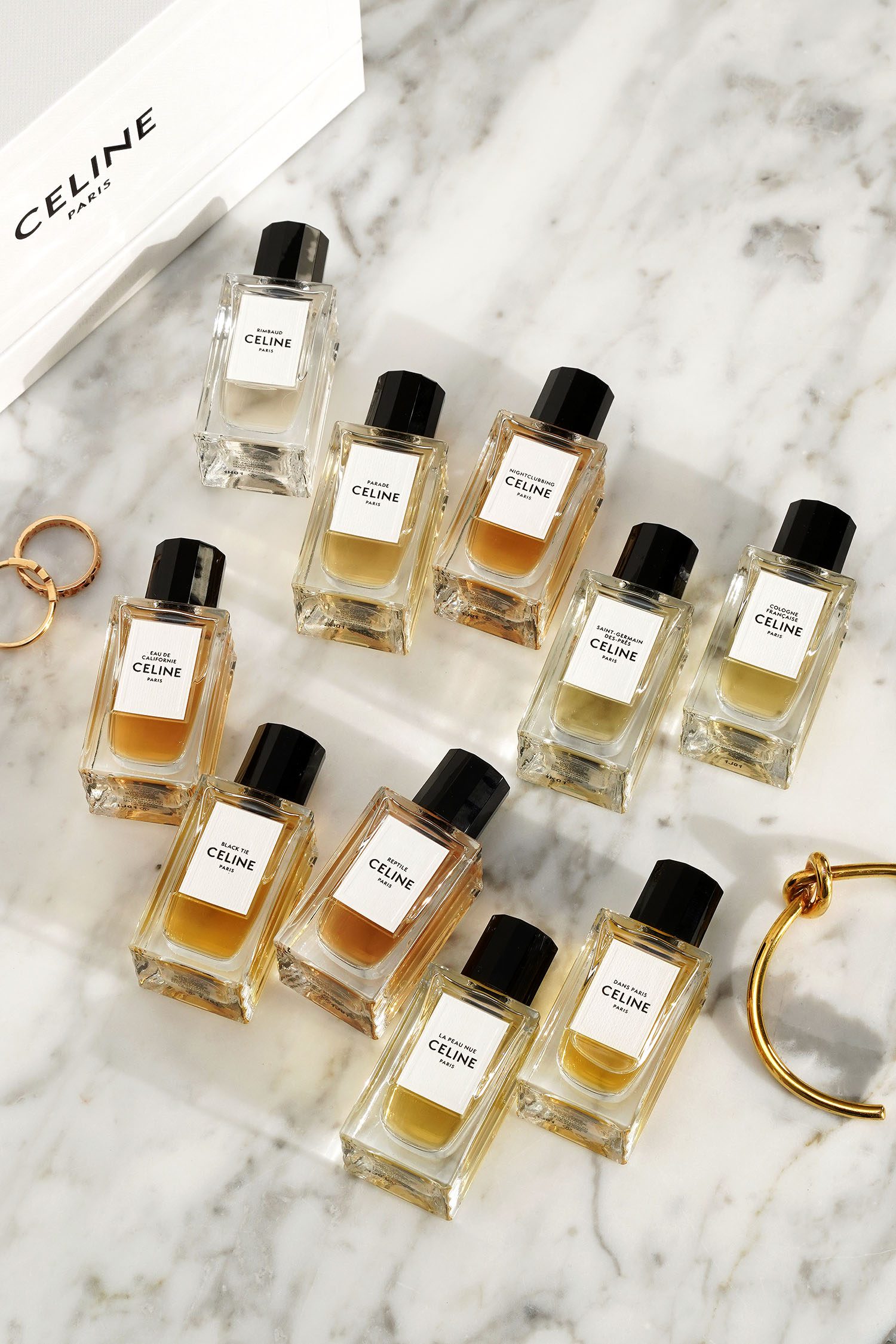 Dior Dioriviera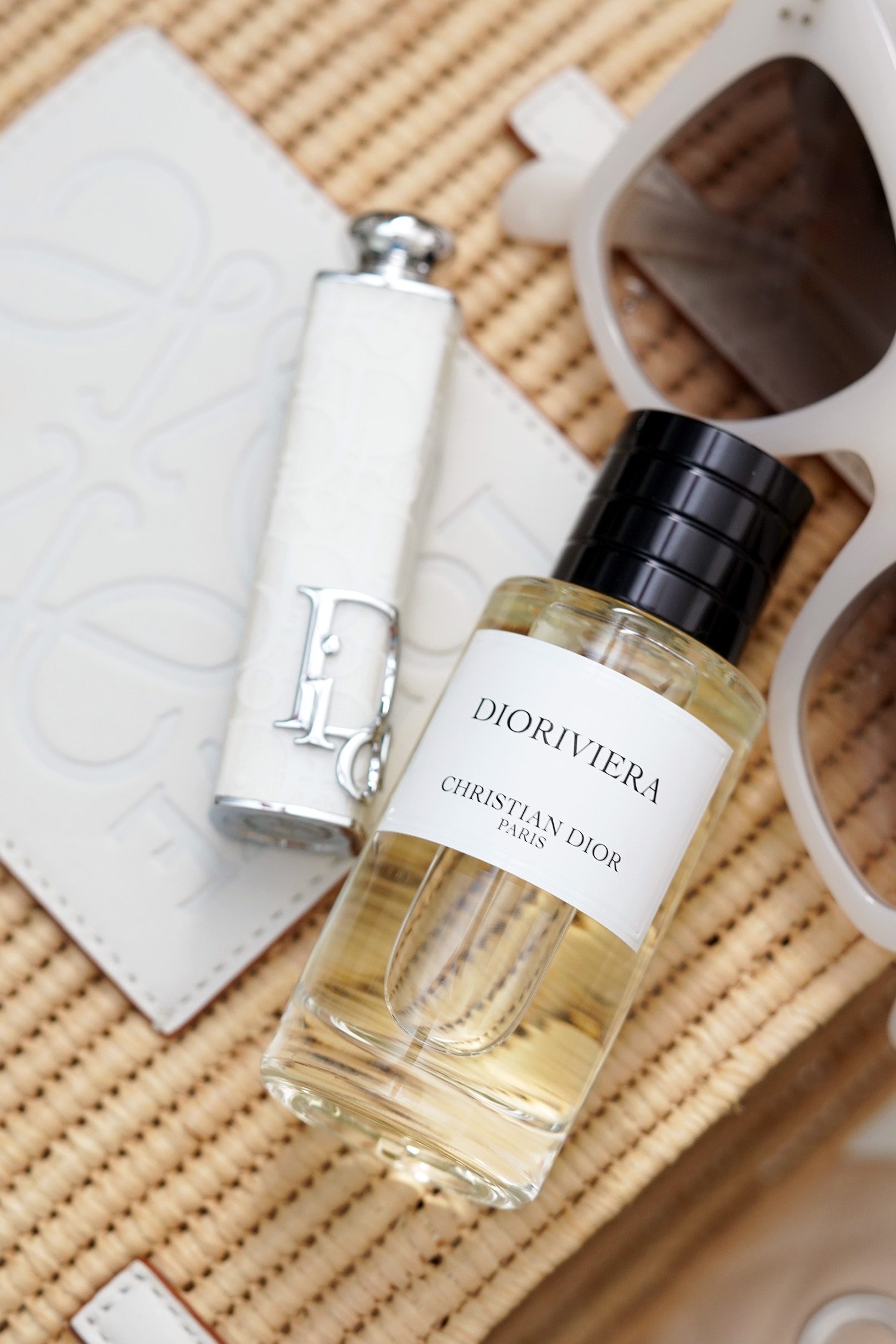 NOTES: Rose and Fig
I bought Dioriviera Eau de Parfum ($150 to $450 at Dior) without testing it as I do not have a Dior counter near me that carries the La Collection Privee scents. I watched a few videos on this before buying and based on their descriptions it was very difficult for me to be able to tell if I would like this or not.
Based on the name I expected a citrus sunshine kind of scent but it's very different. It's a lush mix of fig and rose. Sweet and bright – it smells like the scent you would smell in a very expensive five-star luxury hotel. I was very happy that I ended up loving it.
If you're like me are unsure about this, if you order online at Dior they offer samples at checkout with orders which change often. They have Dioriviera as one of the samples right now.
Tom Ford Soleil Blanc and Eau de Soleil Blanc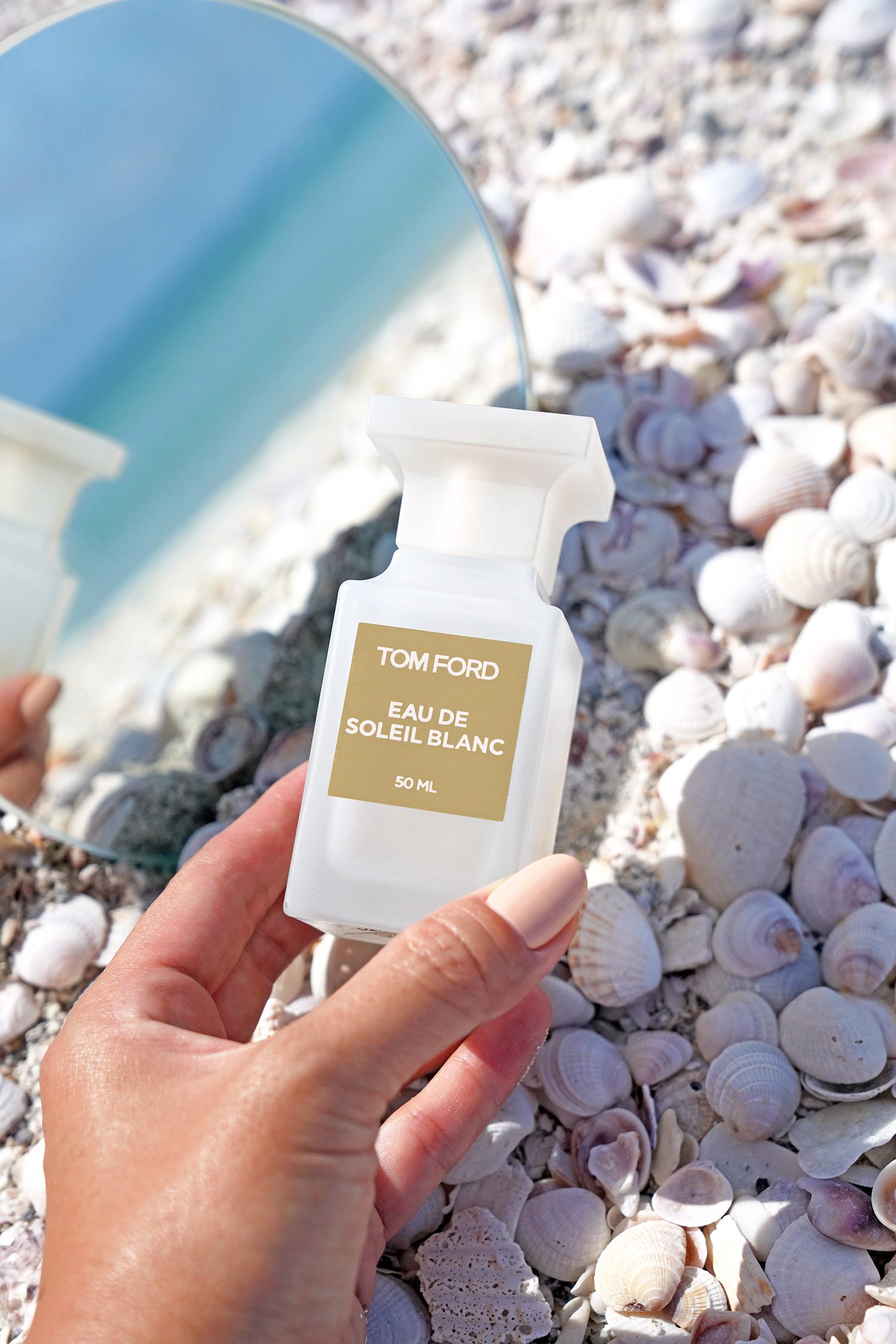 Tom Ford Soleil Blanc ($295 for 1.7 fl oz) and Eau de Soleil Blanc ($155 for 1.7 fl oz) are also two long-time favorites. I cannot pick a favorite between the two. They both smell really close to me for that white flower coco de mer mix. Both are available in a smaller 50 ml travel size formats if you want to try/test a smaller option before committing to a full-size bottle.
Soleil Blanc Notes: Coco de Mer, Cardamom, Ylang Ylang
Eau de Soleil Blanc Notes: Coco de Mer, Ylang Ylang from Comores Island, Bergamot Flower
Loewe Paula's Ibiza Eclectic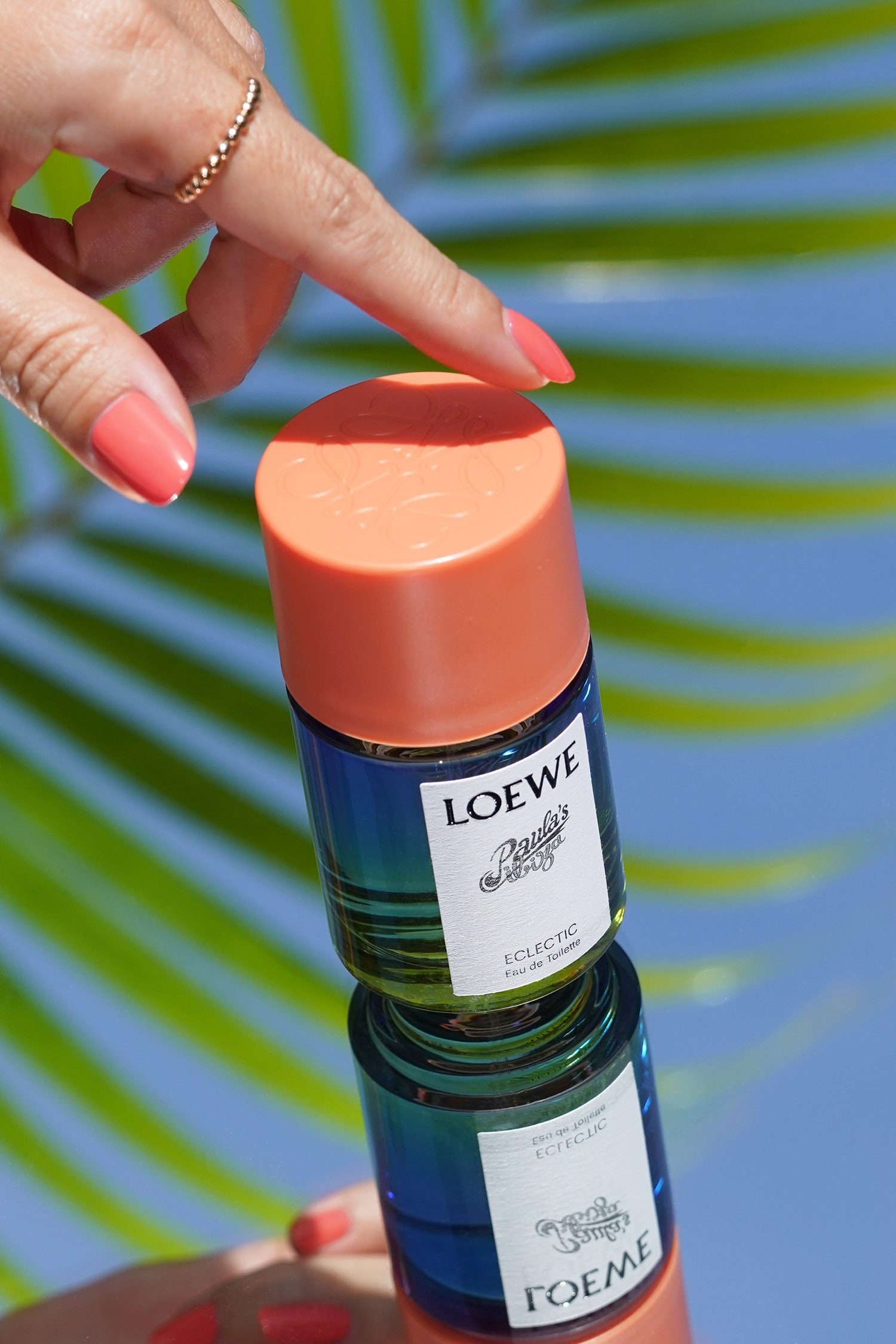 I currently own both of the Loewe Paula's Ibiza perfumes and my favorite is Eclectic Eau de Toilette ($110 for the full size, $42 for the travel mini). It's one of the most unique summery woody floral scents I own. I don't think it will be everyone's cup of tea as it's very complex but I find it very different and I love it. If you like sandalwood scents I think you will like this one. I think it can also be worn in fall.
NOTES: orange flower absolute, jasmine sambac, Madagascan mandari, black pepper, incense essential oil, frankincense, coconut, vanilla, ylang ylang, musk and sandalwood
Creed Virgin Island Water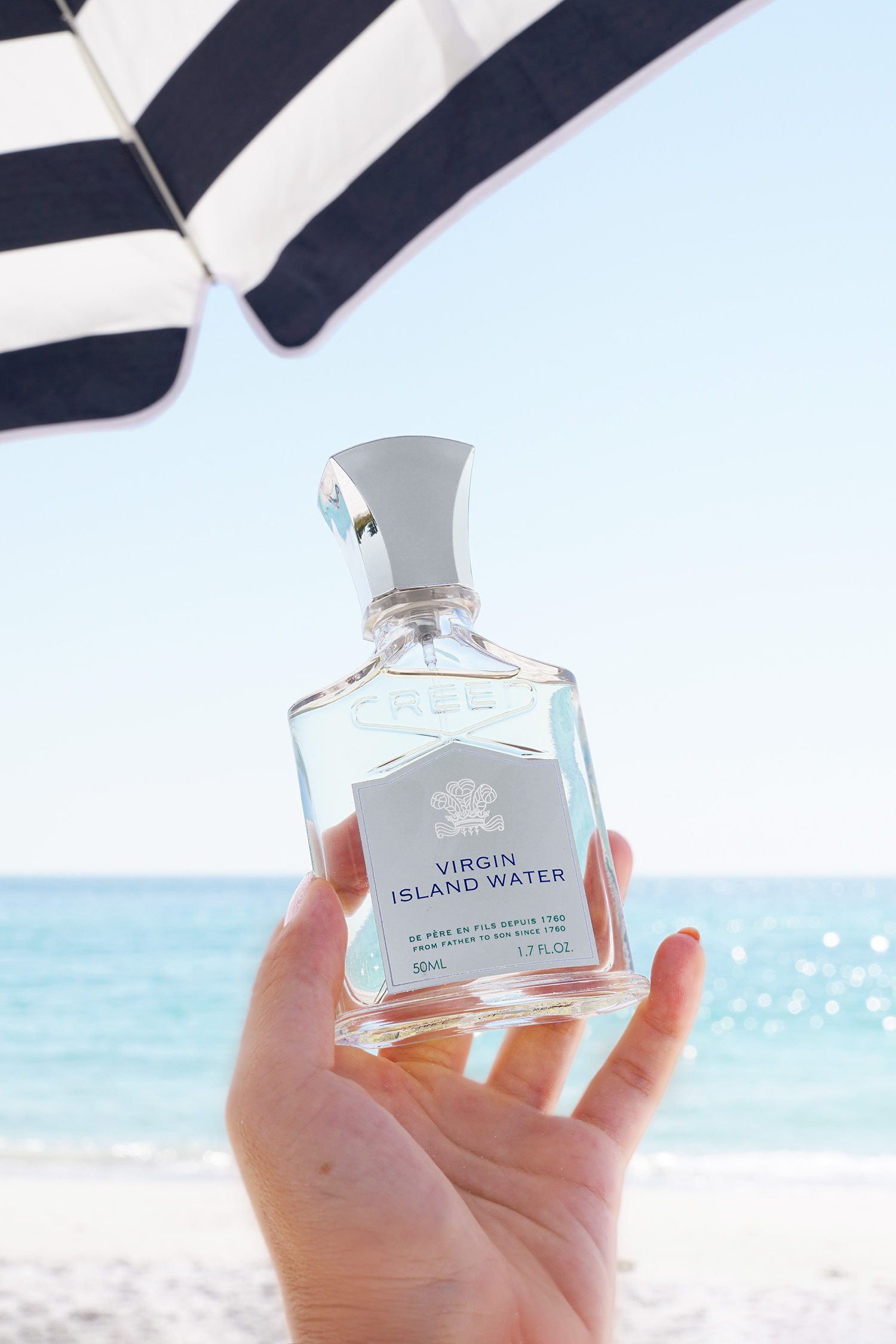 NOTES: Lime, Bergamot, Tropical Fruits, Coconut Milk, Coconut Water, Jasmine, White Flowers, Tonka Bean and White Musk
If I could only wear 1 perfume for summer Creed Virgin Island Water ($345 to $1,205) would be it. It's a luxurious summer vacation in a bottle and to me nothing else compares. It makes you feel like you're on a tropical cruise vacation. Has an aquatic vibe with tropical sweetness mixed in.
If you do not have a Creed counter or boutique near you they offer Customizable Sampler Sets online at Creed along with some pre-made sampler sets too.
Vacation Eau de Toilette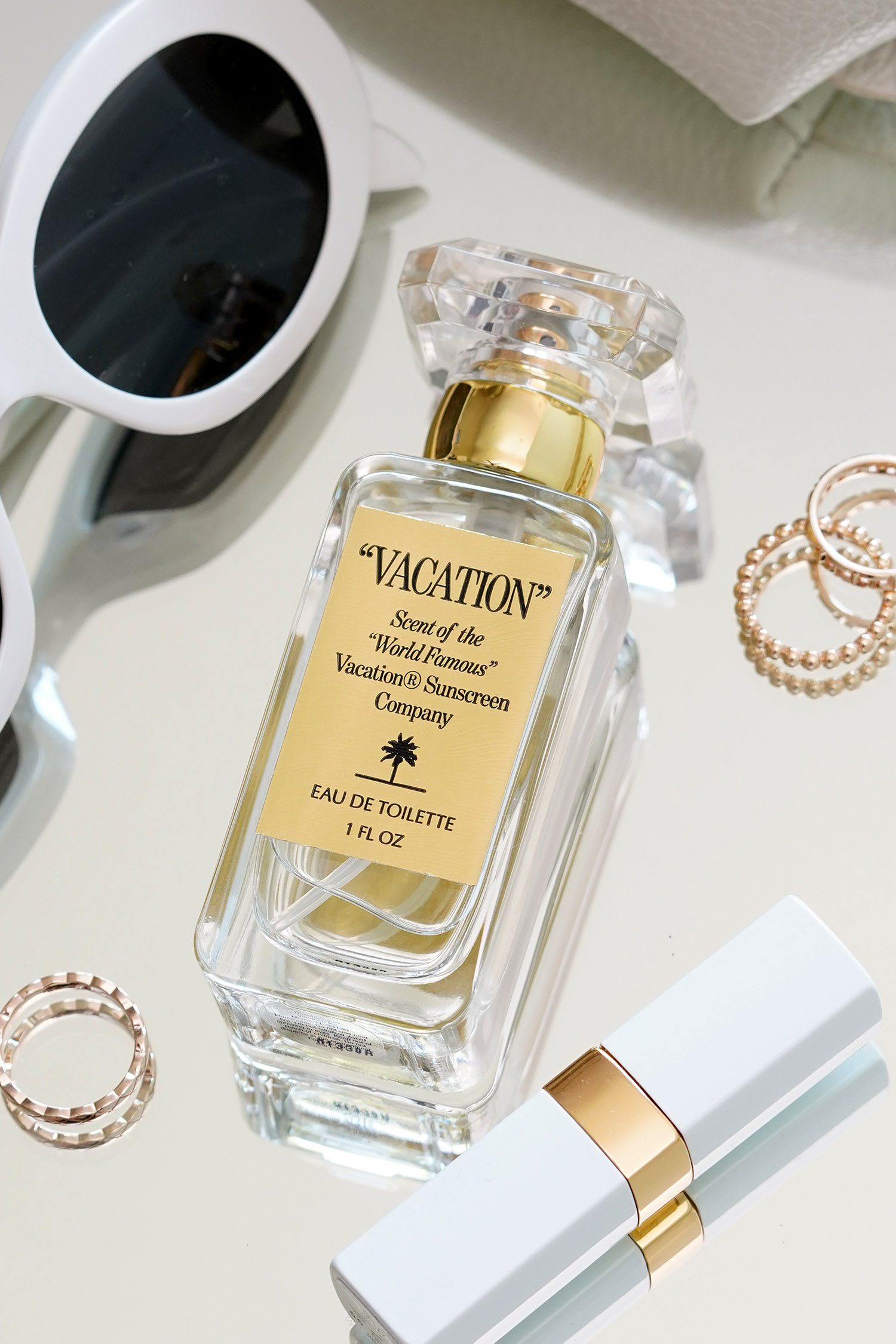 NOTES: Petitgrain essence, Coconut water, Coconut milk, Bergamot, Solar Musk, Banana, Pineapple, Pool Water, Swimsuit Lycra, Sea Salt
The Vacation Inc Eau de Toilette ($60, on sale at Ulta Beauty for $39 right now) has a classic pool like scent. Like pool water, sunscreen and salt mixed together. It's light but fresh. Reminds me of childhood summers.
Diptyque L'Eau Papier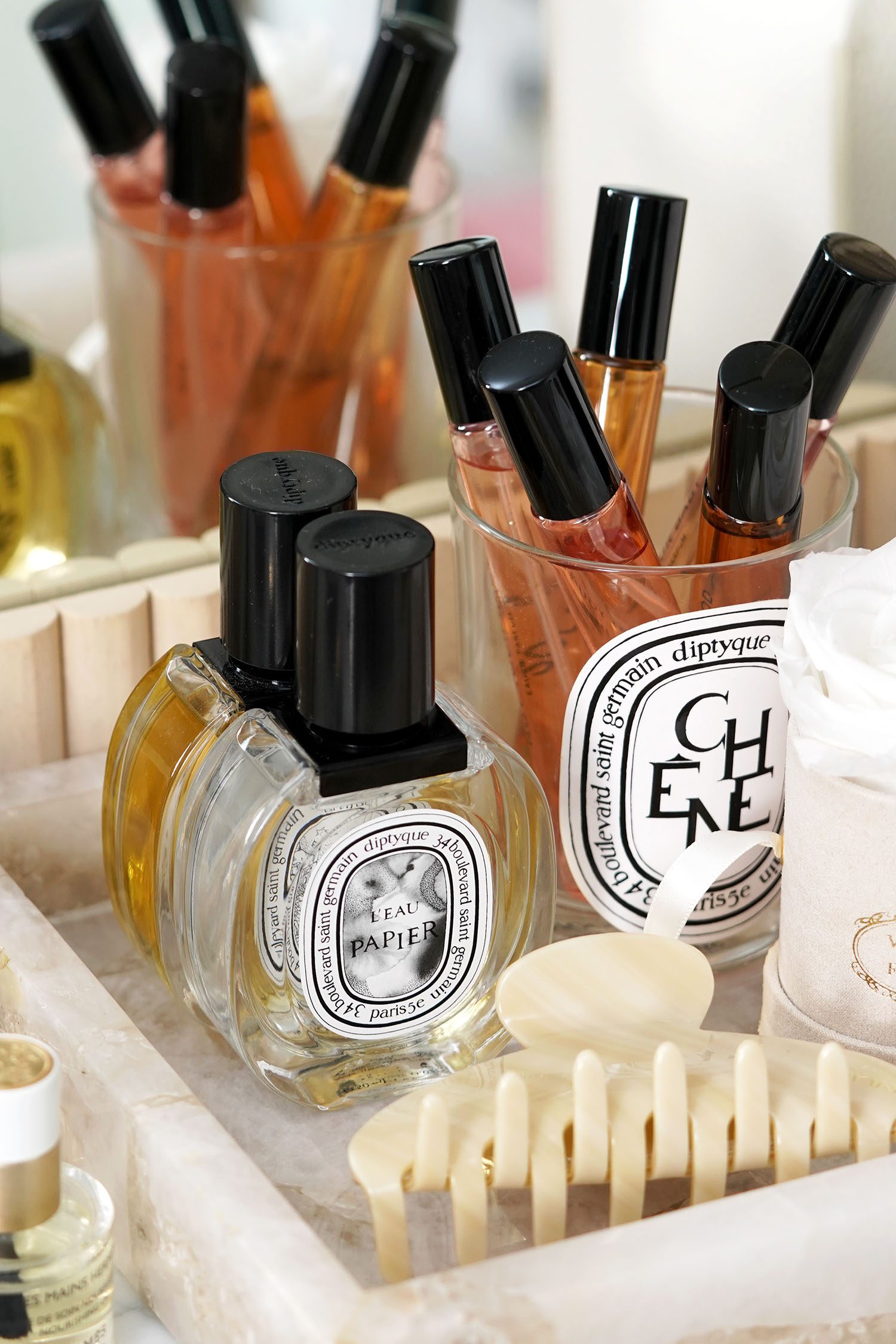 NOTES: White musks, Mimosa, Blonde woods accord, Rice steam accord
Diptyque L'Eau Papier Eau de Toilette ($125 – $175) was a new splurge for me and very different from most Diptyque perfumes I've tried. It has a natural skin like vibe, like fresh clean linen but cozy and crisp at the same time. Has a soft skin musk like feel. The scent feels really nice in the summer heat.
Byredo Loves
I'm a die hard Byredo fan. My favorites are the ones I feel like can be worn year-round. You can find lots of Discovery Set Trios or Sampler Sets available if you do not have a counter near you. Bal D'Afrique is one of the most unique creamy scents. It's lush and sweet and has very long lasting power.
NOTES: Bergamot, African marigold, Bucchu, Violet, Cyclamen, Vetiver, Moroccan cedarwood
I also really love Mojave Ghost which has a fresh summery crisp feel to it.
NOTES: Ambrette, Jamaican nesberry, Violet, Sandalwood, Magnolia, Chantilly musk, Crisp Amber, Cedarwood
Phlur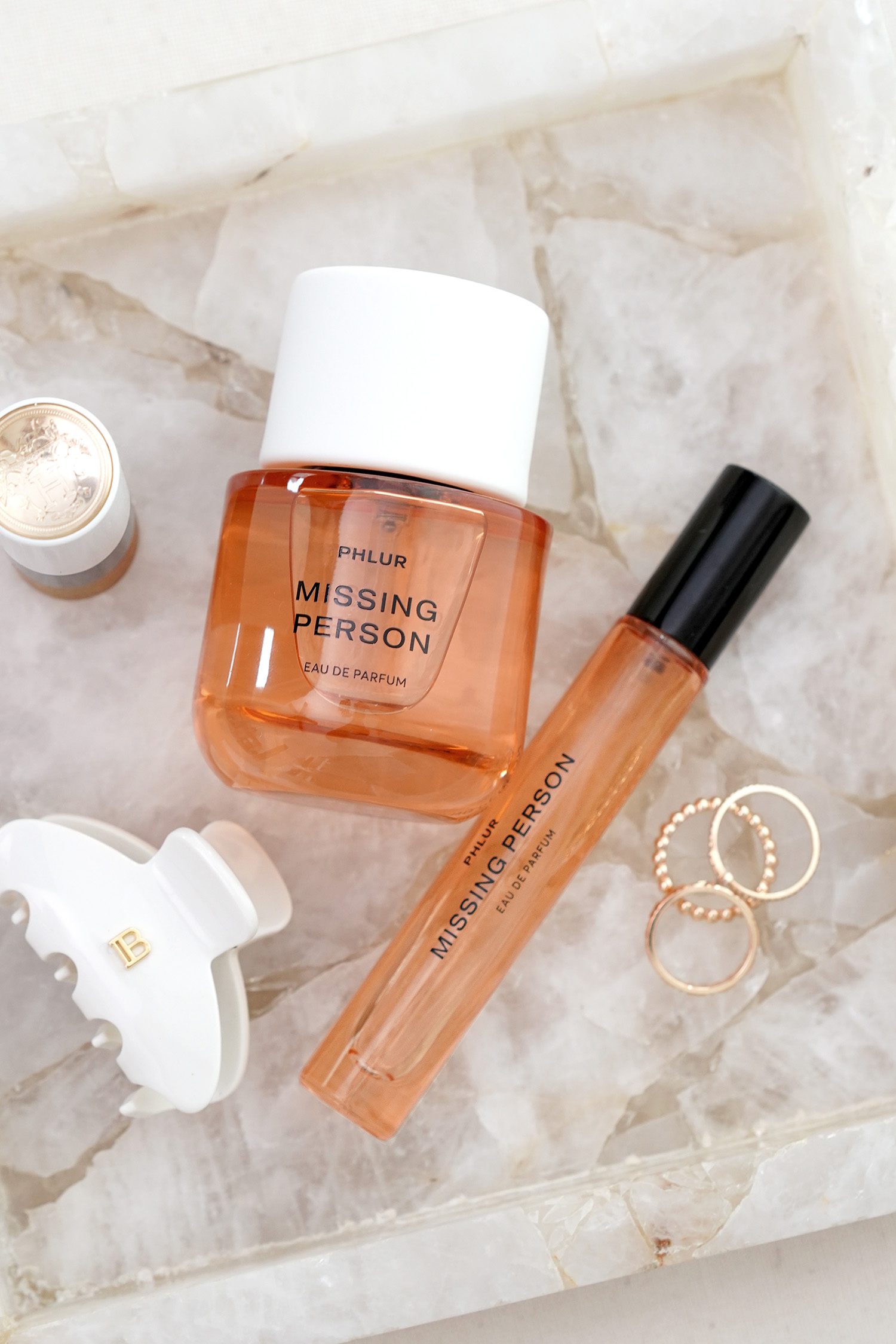 Phlur is my second-most worn perfume line and I feel like I've fallen in love with so many of their scents. They have an updated Discovery Set with 10 scents online at Phlur. You can also find the perfume line at Sephora. Missing Person is still my favorite for a nice skin-like floral musk you can wear year round.
MISSING PERSON NOTES: Skin Musk, Bergamot Nectar, Sheer Jasmine, Fresh Cyclamen, Neroli Blossom, Orange Flower, Sandalwood Australia Oil, Blonde Wood, White Musk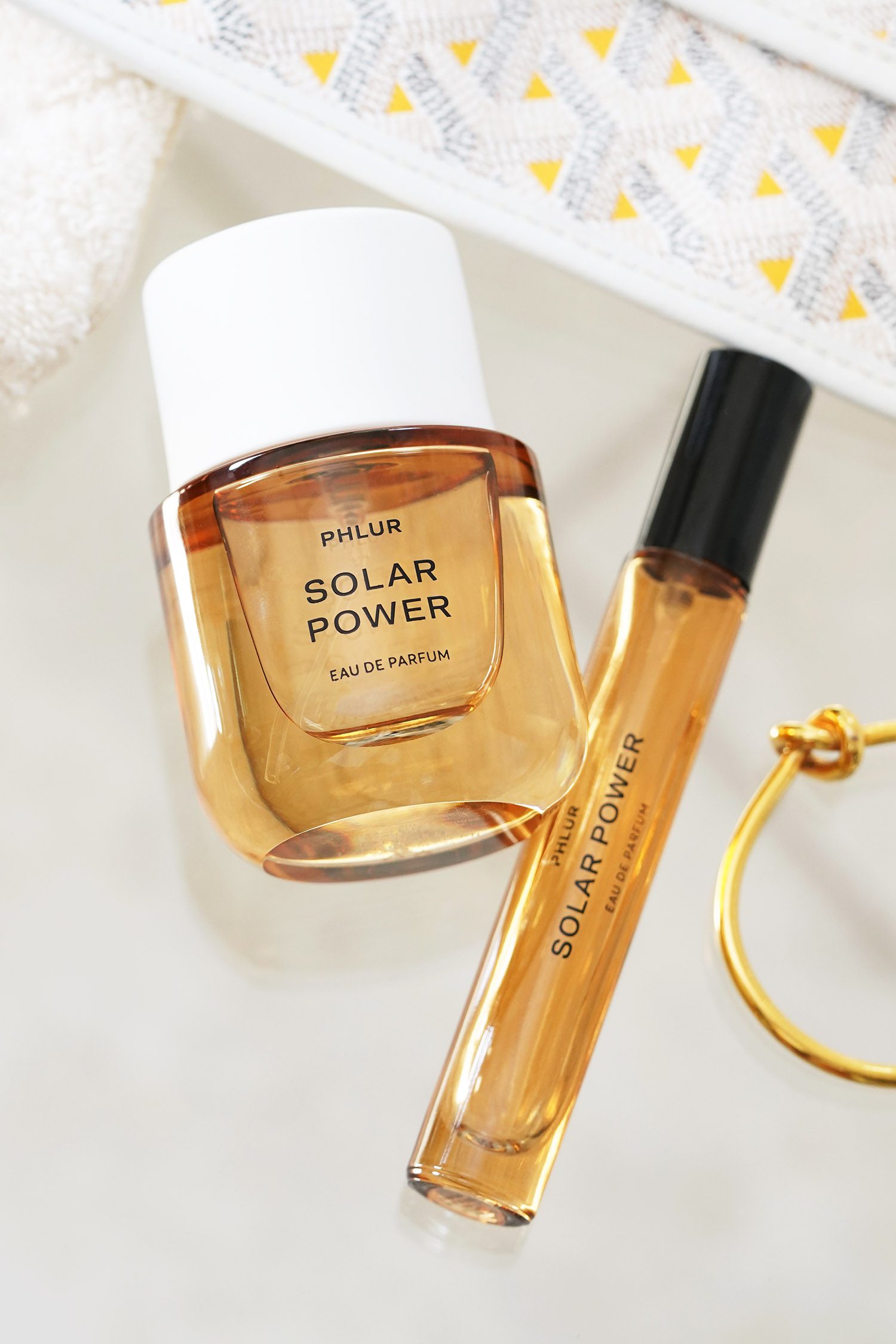 Solar Power was launched in the spring and I love it for the floral sunny vibe it has. It's like sunshine in a bottle. I feel like this one was made for me!
SOLAR POWER NOTES: Italian Red Mandarin, Sun-Drenched Bergamot, Jasmine Absolute, Neroli, Orange Flower, Driftwood, Solar Musk, Sea Salt
Their latest launch was a pleasant surprise, Father Figure is a beautiful fig. It is very rare that I can wear fig scents – I almost always love them for the home, but they usually turn on my skin. I love that this one isn't too sweet on my skin. Feels like a fresh juicy burst of fig + summer.
NOTES: Waterlily, Lush Fig, Cassis Buds, Orris Root, Iris Flower, Jasmine Dew, Skin Musks, Vanilla Madagascar, Patchouli Leaf, Sandalwood
SHOP THE POST
What have been your favorite scents this season?